Maya Zuckerman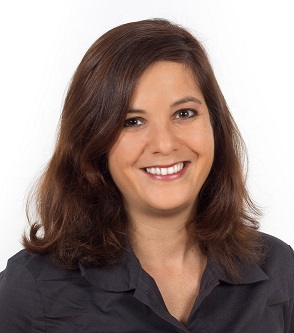 Maya is a transmedia producer and emerging technology aficionado. She brings a wealth of experience from different media silos: visual effects, film, production, gaming, startups, product management and brand narratives. She has worked with big feature films and on game cinematics such as "Prince of Persia", "Ghostbusters" and "Star Trek Online," and for companies such as Ubisoft, EA, Vivendi, Sega and Activision. In her career she's also worked in product development for software and interactive products for companies such as the Chopra Center, Harpo Productions and Salesforce.com. She co-founded TransmediaSF in 2012 and has co-produced over a dozen monthly meetups, including two weekend events: a Transmedia Jam and a StartupWeekend Transmedia.
Her passion revolves around mainstream cross-platform media and transformational media.
In early 2015, she was invited to become an Expert in Residence for Brave Ventures.
She is also a Producer of Dark Prophet – A sci-fi action thriller transmedia franchise, including a digital series, TV series, mobile apps, online games, comics, films, original music, merchandising, licensing and more.
Keyframe-Entertainment is the Associate Producer of its comic book.
In 2013, Maya was featured as one of the "Women of Transmedia" – honoring women pioneering the field in an article written by Liz Nord for PBS/POV website.
Maya joined Keyframe-Entertainment as a Marketing Manager in March 2014 and is excited to create a thriving media and business ecosystem for the whole Transformational culture. In January 2015, she became a contributing author for the "ReInhabiting the Village" project.
*Maya started exploring the fledgling world of electronic music in the late 90's in Tel Aviv, Israel. She explored the early rave scenes, the house music and mega club explosion that was happening in TLV and also started going to outdoor parties in the deserts and forests of the Holy Land.
*It was after her move to Vancouver, Canada that she really engaged with the Psychedelic Trance community after experimenting with the local rave scene. Her regular night out during school was Friday night at the legendary Organix trance night at 23 water street club.
*She first went to Burning Man in 2001 and has been going ever since – engrossing herself with the community on and off playa. She's ran theme camps, created installations, made movies on and off the playa and has been an active participant in the local SF community. One of her community highlights was interviewing Harley Dubois – one of the BM founders – for her youtube channel WorldWideGoodNews in 2010.
*In the Bay Area and California she has also frequented small to large outdoor parties and festivals, including: Gemini, Pulse, Symbiosis, Moontribe and most street festivals in SF.
*She is extremely passionate to see the evolution of the Electronic Music and Transformational culture into a thriving community and humanity.
Contact Maya .at. keyframe-entertainment.com.