Events
Keyframe-Entertainment has been involved in the production of music events and film screenings for many years. We welcome the opportunity to work with you on future events or festivals. Please contact us to explore ways to collaborate.
---
Upcoming Events
JULY 13 – The Return of Spun Records – Bansi GMS Tribute featuring Shanti
On July 13, we look forward to paying tribute to the amazing body of work Bansi GMS left behind. Not only was Bansi a driving force behind our label's origins, his musical and cultural influence has helped propel psychedelic trance into a remarkable global movement.
As headliner, Shanti will be playing an extended GMS tribute set – along with his own blasting tunes – and will be supported by the amazing dance floor talents of our very own local Psy heroes Khromata and Gizma – and the amazing emerging artists curated by Keyframe-Entertainment in the upstairs Red Room.
Through music, immersive video environments, and devotional altars, we look forward to a proper throw down in memory of our dear fallen friend. All proceeds after covering expenses will be donated to Jaia, Bansi's surviving daughter.
In memoriam ad astra.
GET YOUR TICKETS: https://www.facebook.com/events/204383963692850/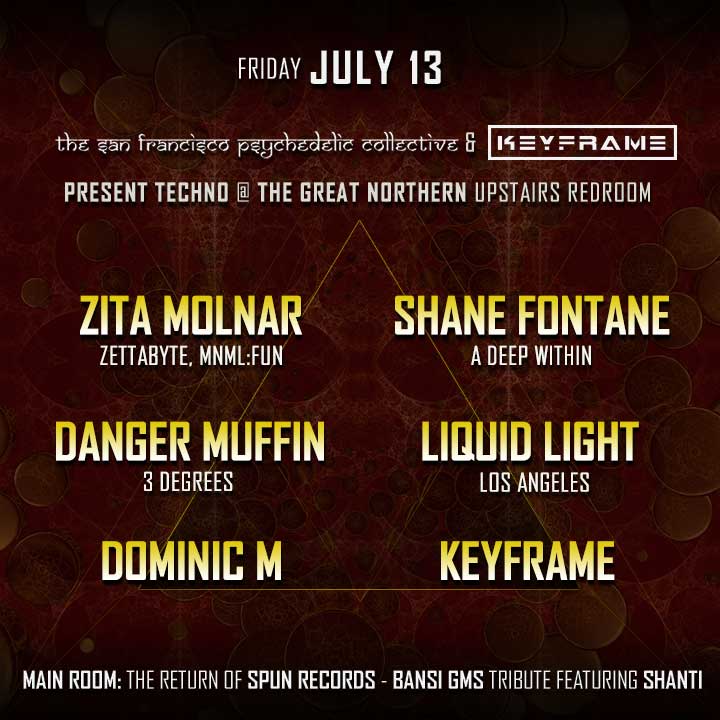 ---
JULY 22 – JULY 29 – BOOM
Keyframe is honored to be presenting at BOOM 2018!
Amplify Her screening at LIMINAL VILLAGE: https://boomfestival.org/boom2018/program/liminal-village/amplify-her/

---
JULY 30 – AUG 5 – OZORA
Keyframe will be at Ozora 2018 and is honored to be screening films, conducting a talk, and playing a DJ set!
Visit the Chambok page to learn more about the presentation:
https://ozorafestival.eu/programs/chambok-house/julian-reyes/
To learn more our offerings at Ozora 2018, visit our
Ozora 2018 page
!
Massive lineup includes Ace Ventura, Kalya Scintilla, CloZee, and Nanoplex, to name a few!
Get tickets here!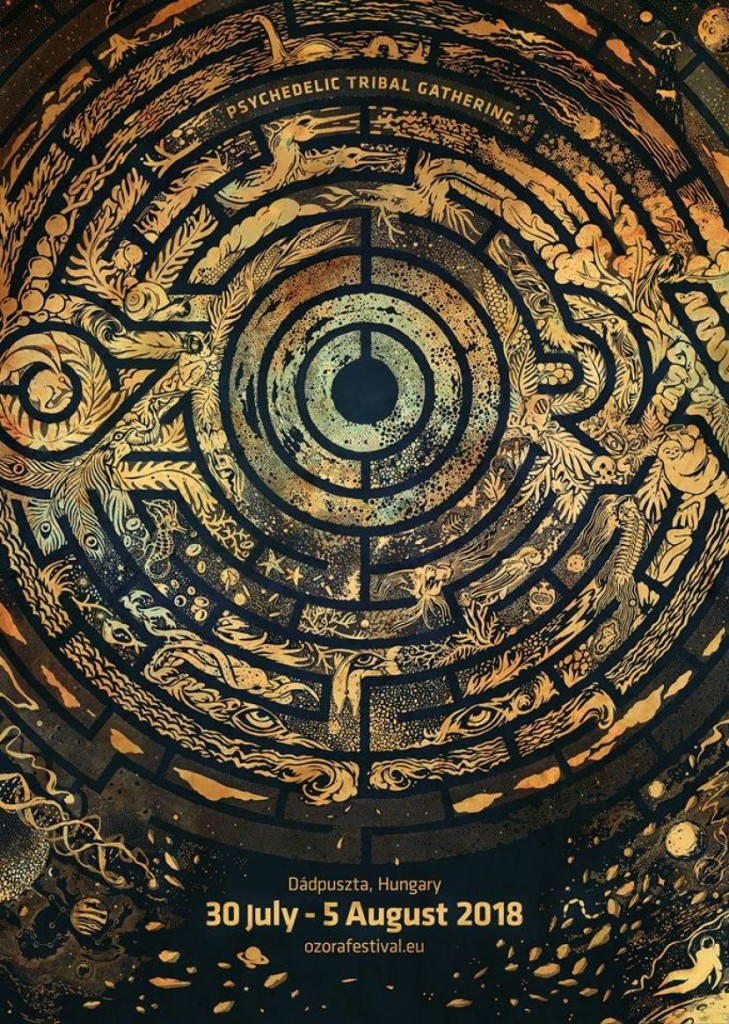 ---
OCTOBER 17, SAN FRANCISCO – Keyframe presents VR & Electronic Dance Music (EDM)
Keyframe brings you the intersection of Electronic Dance Music and VR projects: Talks, demos, experiences, music, vendors, and MORE TBD!
TICKETS: https://www.facebook.com/events/1817902218233309/
---
Past Events
APRIL 6-8: LUCIDITY – RISING DAWN
More Than A Festival, Lucidity is a collaboratively built "village" with a vision. Following an ongoing storyline, this year's theme, Rising Dawn, invites attendees to "Awaken the New Story", and create a world where humanity can thrive. As groups of attendees bring their piece of the vision to the experience, a village is built for all to enjoy over a three-day campout weekend.
Stages offer a wide range of music, as well as dance, flow arts and theatrical performances. A healing arts village offers everything from massage to chiropractic to herbal remedies. Beyond the art gallery are interactive installations and immersive environments that are sure to evoke the inner child. The festival features a plethora of yoga classes, as well as workshops focused on personal growth, technology, environmental activism, creativity, and more! Also, an entire realm for families features fun activities for little people and their taller sidekicks. There will also be a Courseweek prior to the festival event.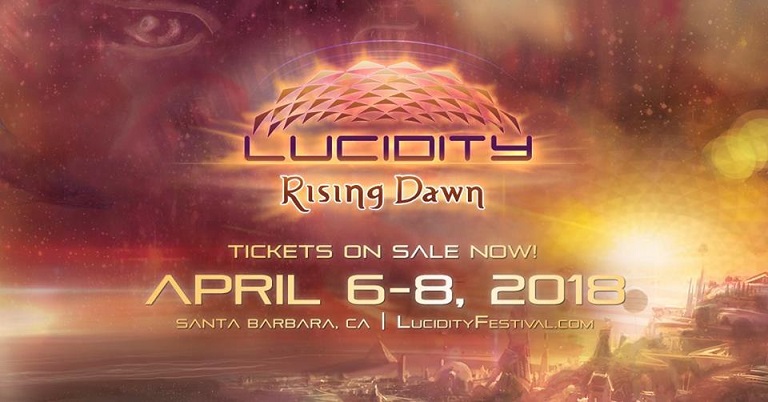 ---
MARCH 8TH, SAN FRANCISCO – Keyframe & FilmHero presents: Amplify Her SF + International Women's Day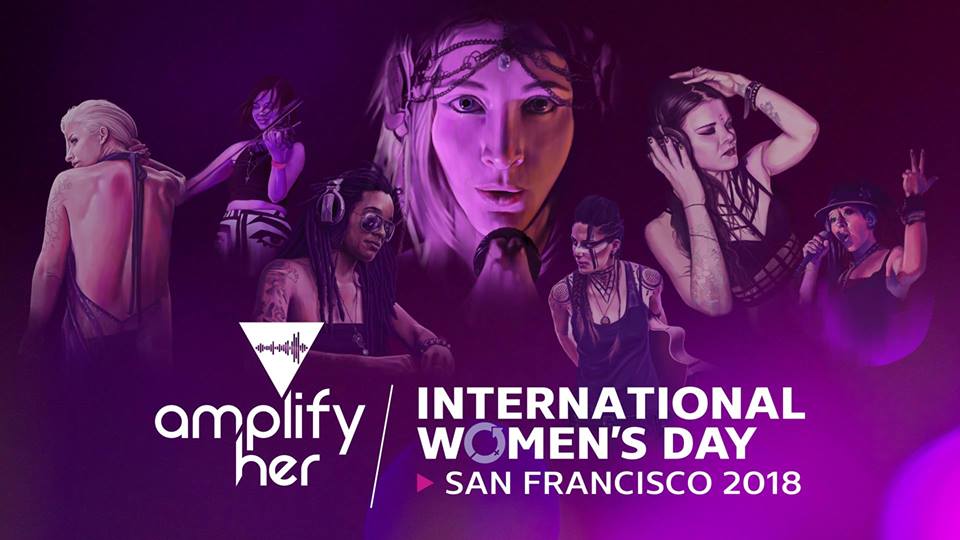 ---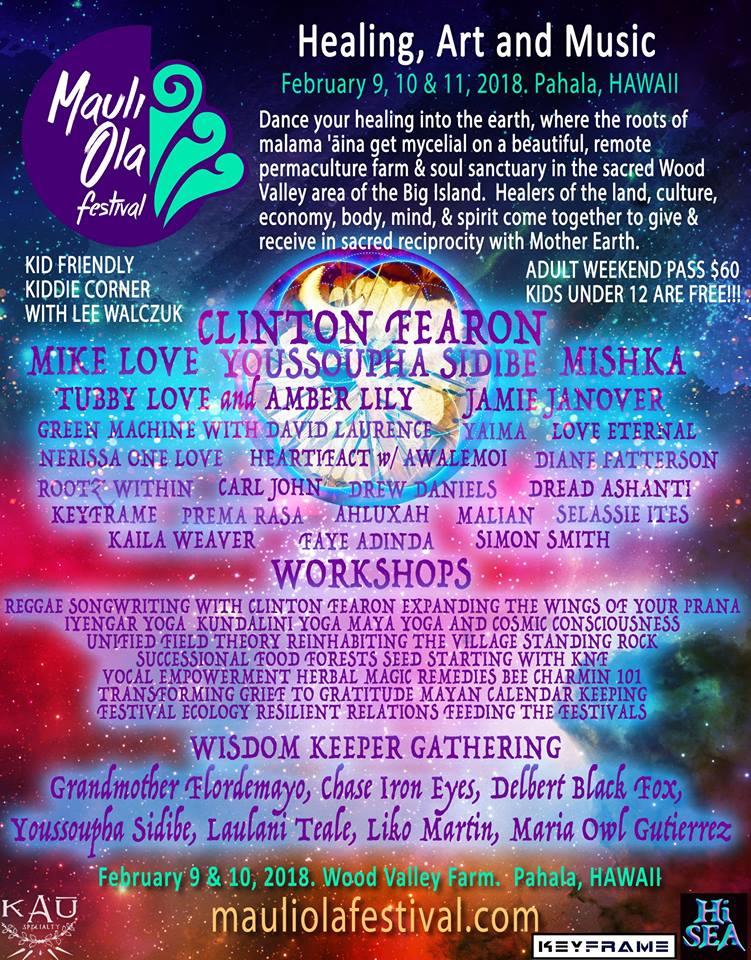 ---
JANUARY 20 – 21, 2018 – ANNUAL FLORIDA FLOW FEST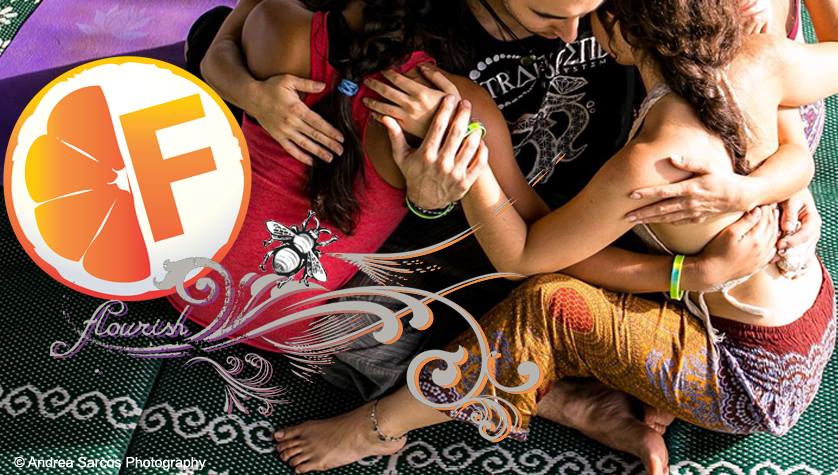 ---
JANUARY 18th: Keyframe presents THE AMERICAN JUNGLE SAN FRANCISCO film screening
Keyframe Entertainment and Public Works present… "The American Jungle" San Francisco Film Screening & After Party!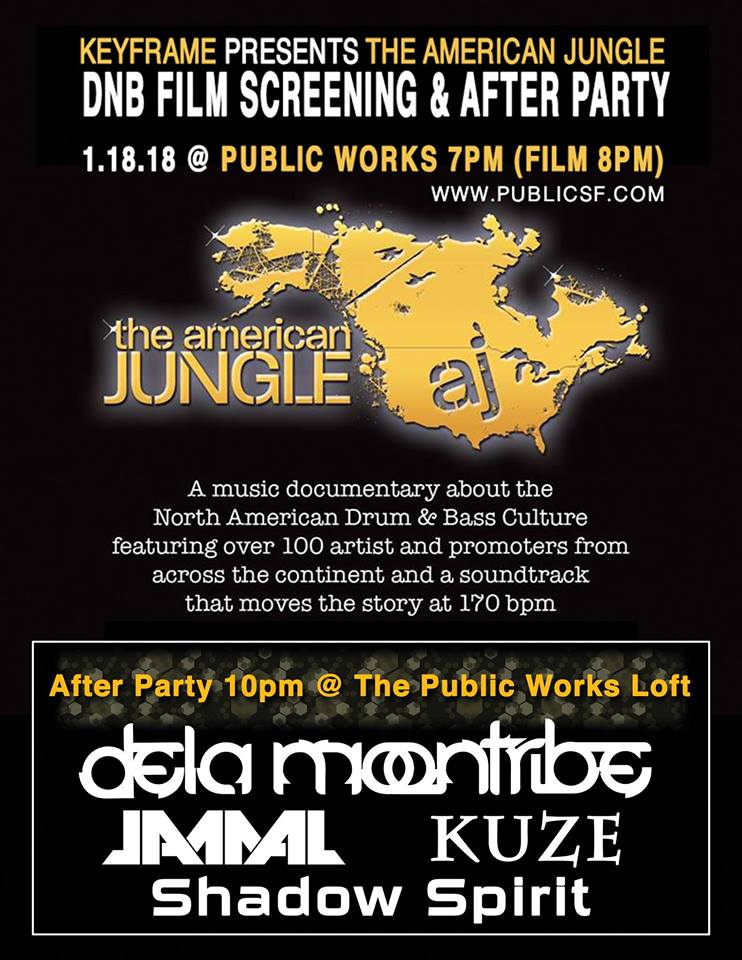 ---
JANUARY 12TH: KHROMATA NIGHTS! – F8, SAN FRANCISCO
Khromata Nights, We Out Here Events, and Keyframe-Entertainment are pleased to invite you to the third installment of Khromata Nights at F8 1192 Folsom in San Francisco for a night of psytrance and fun! With music by Khromata, DJ Christine, and Coral, with more TBA!

---
NOVEMBER 16TH: 'AMPLIFY HER' SAN FRANCISCO PURPLE CARPET PREMIERE – CASTRO THEATRE
"Amplify Her" is a cross-platform project encompassing a feature documentary, a graphic novel, and an animated motion comic series – imagined and brought to life by female creators across North America.
Keyframe showcased Fifer Garbesi's "¡Viva La Evolución!" and HelloEnjoy's "Fantasynth" in the Castro Theatre lobby.
Fifer Garbesi's "¡Viva La Evolución!" is a 360° Documentary set in Havana, Cuba. As American culture streams into Cuba for the first time in 50 years, DJ Joyvan Guevara struggles between the new opportunity for global success and a responsibility to the culture he helped build in the face of commercialization.
HelloEnjoy's "Fantasynth" is an audio-reactive experience designed for Virtual Reality. Glide through a procedurally populated environment that comes alight with the music. Featuring the song Chez Nous by N'to.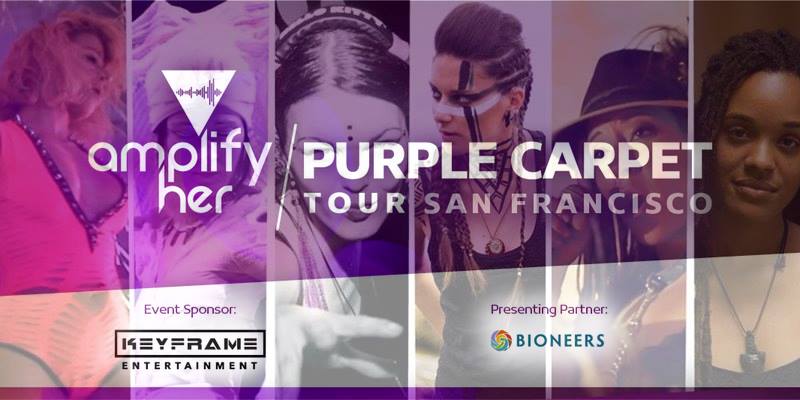 ---
AUGUST 17TH – 23RD: OREGON ECLIPSE, Big Summit Prairie, OR
There is nothing like the spectacular phenomena of a Total Solar Eclipse. One part beautiful, one part mystical, and one part mathematical, a Total Solar Eclipse is an experience that inspires the mind, body, and spirit and demonstrates the elegant nature of our cosmos.
We added the massive Psytrance SUN STAGE in our "PSYTRANCE ASCENDING IN NORTH AMERICA" article, along with interviews with DJs Khromata, Ace Ventura, and Symbiosis founder Bosque Hrbek, to name a few!
DESERT DWELLERS also performed at the event, and released their album compilation "Autumbral Shadow" on August 14th in honor of the eclipse. Check out our album review, and exclusive track preview by GUMI here!
We're also thankful that REINHABITING THE VILLAGE was featured, with several contributing authors in attendance such as: David Casey, Andrew Ecker, Wren LaFeet, and The Polish Ambassador! Other attending partners included: Michael Gosney, Phutureprimitive and Random Rab.
View the WEB OF LIFE DOME!

---
MAY 13th, SAN FRANCISCO, LOCZIdesign STUDIOS: LOCZIdesign & KEYFRAME present: SANCTUARY: FUNraiser for San Francisco Design Week's Opening Reception
LOCZIdesign – INNOVATION : INCLUSION: ACTIVISM: HEART: SANCTUARY
Come together to celebrate the many things that make this city great, get an exclusive look at what we're designing for SFDW's Opening Reception at Pier 27 in June, meet the artists and contribute to help make this vision possible.
The VISION: Transport the participant through a visual and sonic experience.
Proceeds go to fund the Opening Reception for SAN FRANCISCO DESIGN WEEK, June 14th, at Pier 27.
Featuring project collaborators HEAVY.IO, Props2c, Can Buyukberber, Rhonda Holberton, and Aimee Friberg.
With music by Mystik (Downtempo), Kuze (Tech House), VITAMINDEVO (Bass House), and Emanate (Techno)!
Get your tickets here and confirm your attendance on the Facebook event page.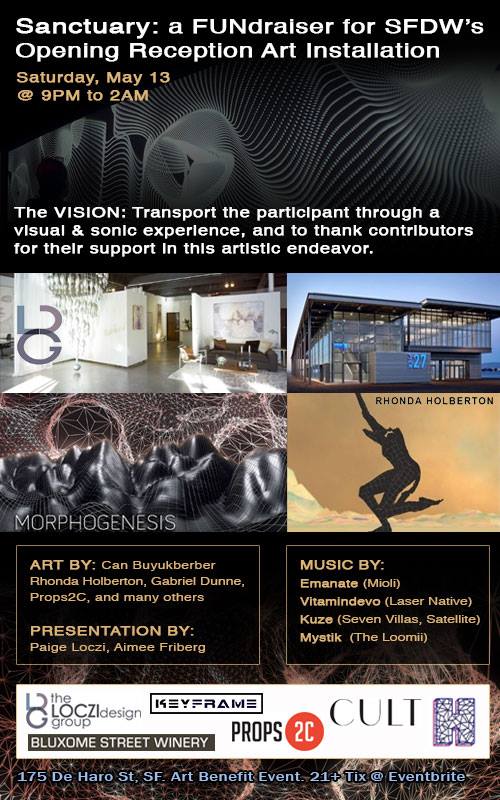 ---
MAY 6th, SAN FRANCISCO – LIBERATION MOVEMENT @ The Independent
We're sponsoring the Liberation Movement + The Dogon Lights at The Independent!
A Live Liberation Movement performance consists of a 50 channel analog Live PA sonic journey with live instrumental contribution from a variety of musicians and vocalists. The LM live journey travels through many levels of depth and experience and can at times be challenging, inspirational and empowering.
LM was founded in the Peruvian Amazon in 2010 in collaboration with participants from the Shipibo Tribe. Since that time it has grown to include more than 75 artistic participants from 6 continents and it represents more than 1000 years of combined collective mastery in a variety of revolutionary fields. Read the upcoming event press release.
GET YOUR TICKETS HERE and view the Facebook event page.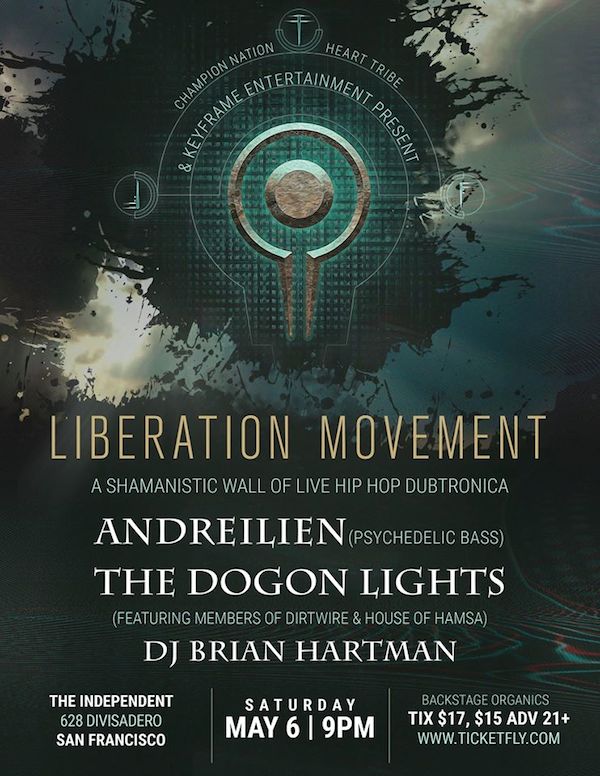 .
---
APRIL 28TH, SAN FRANCISCO at F8 – Khromata Nights presents: S>Range (Spiral Trax, Sweden)
Says Khromata:
Pulse SF is focusing on the awesome Pulse Family Gathering 2017 coming this September and no longer doing indoor events. I would love for us to keep what we have going and I have decided to start my own Khromata nights! I cordially invite you all to come dance it up with me and the pham as we feature the best in progressive and #psytrance!
Front room hosted by Khromata, back room hosted by KEYFRAME-ENTERTAINMENT, with some Keyframe PsyDub and Techno: Chloro Djinn / Xipil / Asiga Mind / Jeff Richmond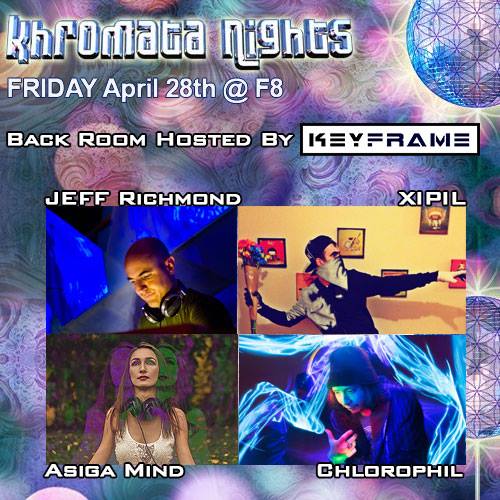 ---
APRIL 14: MINNA ART GALLERY, Genesis Blockchain Collective Social : Where tech meets art
SF Blockchain Collective invites you to a social gathering of cryptographers, bitcoin/cryptocurrency enthusiasts, entrepreneurs, artists and musicians. This is a night to celebrate the strides the blockchain community has made since the dawn of bitcoin in 2009. Read the press release.


---
APRIL 7 – 9TH, LIVE OAK CAMPGROUND – LUCIDITY FESTIVAL 2017
Keyframe is honored to be a Sponsor of Lucidity Festival 2017 AND have our talented collaborator Dissolv perform at the main Lucid stage!
Lucidity also showcased "ReInhabiting the Village: CoCreating our Future", a project for which they are Associate Producer. Get more info in our Lucidity 2017 press release.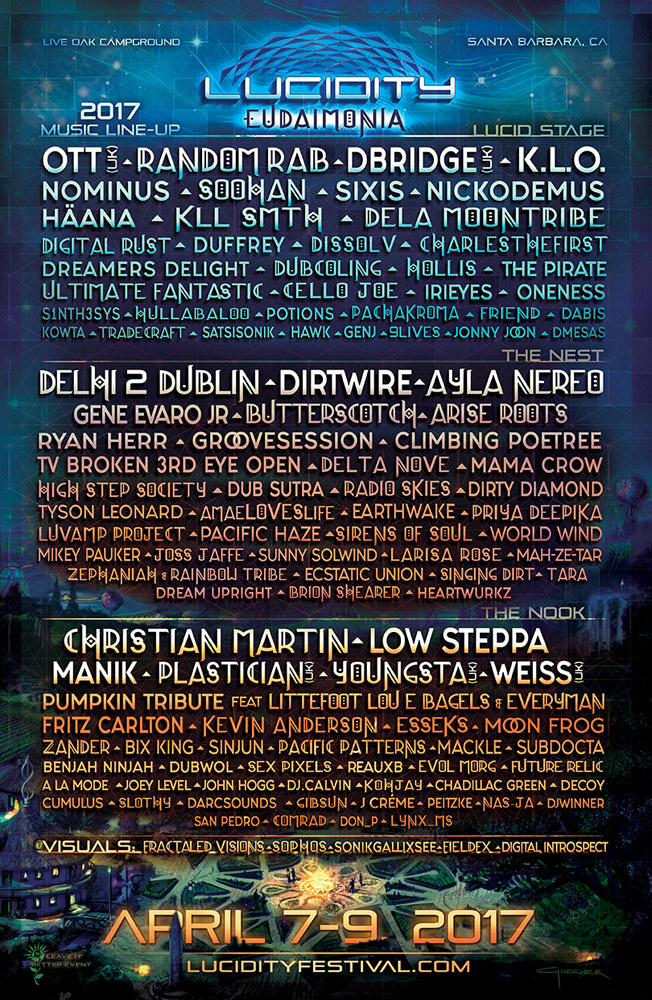 ---
THURSDAY MARCH 16TH, 7:30 – 11:30pm – HOME, TREASURE ISLAND SF
ALIA AND KEYFRAME-ENTERTAINMENT PRESENT: A NIGHT OF FEMININE MEDICINE: ALBUM RELEASE EVENT
Keyframe is proud to sponsor and celebrate the release of ALIA's album "Feminine Medicine™ Volume 1″!
Listen to the album here: https://aliamusic.bandcamp.com/

.
---
ARTandVR – February 18th, 2017 – Hack Temple
On February 18th, the newly renovated HACK Temple hosted the San Francisco-based
ARTandVR
exhibition. With over thirty featured artists, performers, and exhibitors, every part of the church presented a novel experience.
Read the ARTandVR event review by Jesse Dimiani.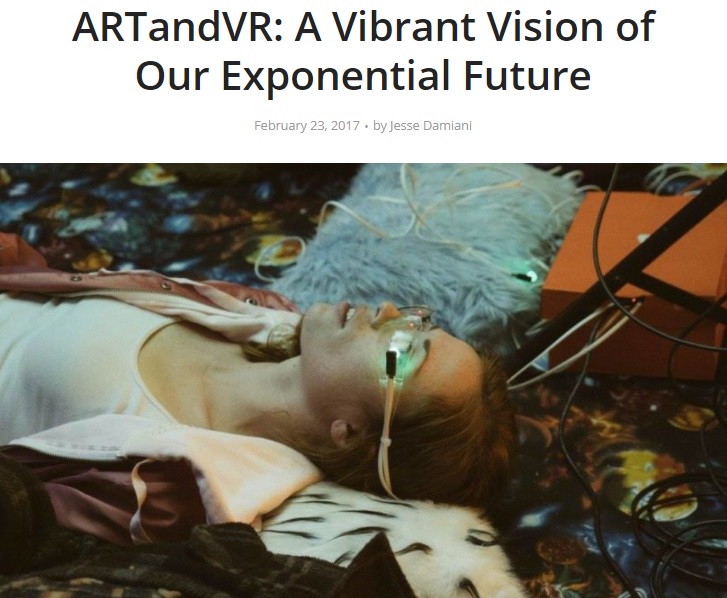 ---
Produced by Keyframe Entertainment. Filmed on March 18th @ Mighty in SF, CA.
ROAD TO ULTRA, Pre-Party for The Ultra Music Festival.
---
To view more, please go to our Past Events page.