Events
Keyframe-Entertainment has been involved in the production of music events and film screenings for many years. We welcome the opportunity to work with you on future events or festivals. Please contact us to explore ways to collaborate.
Here are some events we produce, promote, or support:
---
Upcoming Events
APRIL 12-15, 2019 – Lucidity Festival 2019 – Moon's Eye View @Goleta, CA
Chapter 8: Moon's Eye View invites you to Witness of the World!
After a beautiful and majestic Rising Dawn and as sun rays sweep across much of the New Earth's surface, we step back and imagine what it must be like to be the Moon. A cool, calm presence in our orbit, Moon reminds us of the greater celestial forces that govern the tides, our emotions, and many other natural rhythms. From Moon's unique vantage point, she sees all that transpires on our pale blue dot — all our joys and all our pain, all of our creating and all of our destruction. And how interesting that we only see one side of her, the dark side of the moon remaining ever hidden from our view, peering out into the solar system, into the galaxy, and the great unknown of outer space. She insists that we must be willing to fearlessly journey into the great unknown if we wish to share such an expanded perspective! From the Moon's Eye View, we are invited to see our floating island for what it is — a lush and magical garden, a sanctuary of life, a place so many call home. We understand that anything that harms the great web of life, harms each of us. We take responsibility for the larger expressions of war and resource depletion and power hungry politics as macro expressions of micro processes that exist within all of us. In the face of these individual, community, and global challenges, we step back into the humble place of the witness and ask firmly, how can we be of service to Life itself and to the Giver of this Life?
While last year's story revolved around Dawn's awakening, and the fiery combustion of passion, purpose, and action, this year we will get to know Rivier, and the soothing feminine attributes of emotion, flow, and the preciousness of life.
Get your tickets!

---
Past Events
DEC 31 – JAN 1: The Midway NYE 2019 (SAN FRANCISCO): Little Dragon, Modeselektor, TOKiMONSTA, Mayan Warrior
Keyframe is honored to have played the VIP room @TheMidwaySF on New Year's!
Celebrate NYE 2019 in style at The Midway's New Year's Eve extravaganza – the most ambitious event to date with more surprises than ever before. With a stacked and eclectic lineup featuring music from Swedish electronic band Little Dragon, German underground heroes Modeselektor (DJ set), versatile DJ/producer TOKiMONSTA, Burning Man sound camp Mayan Warrior, plus many more.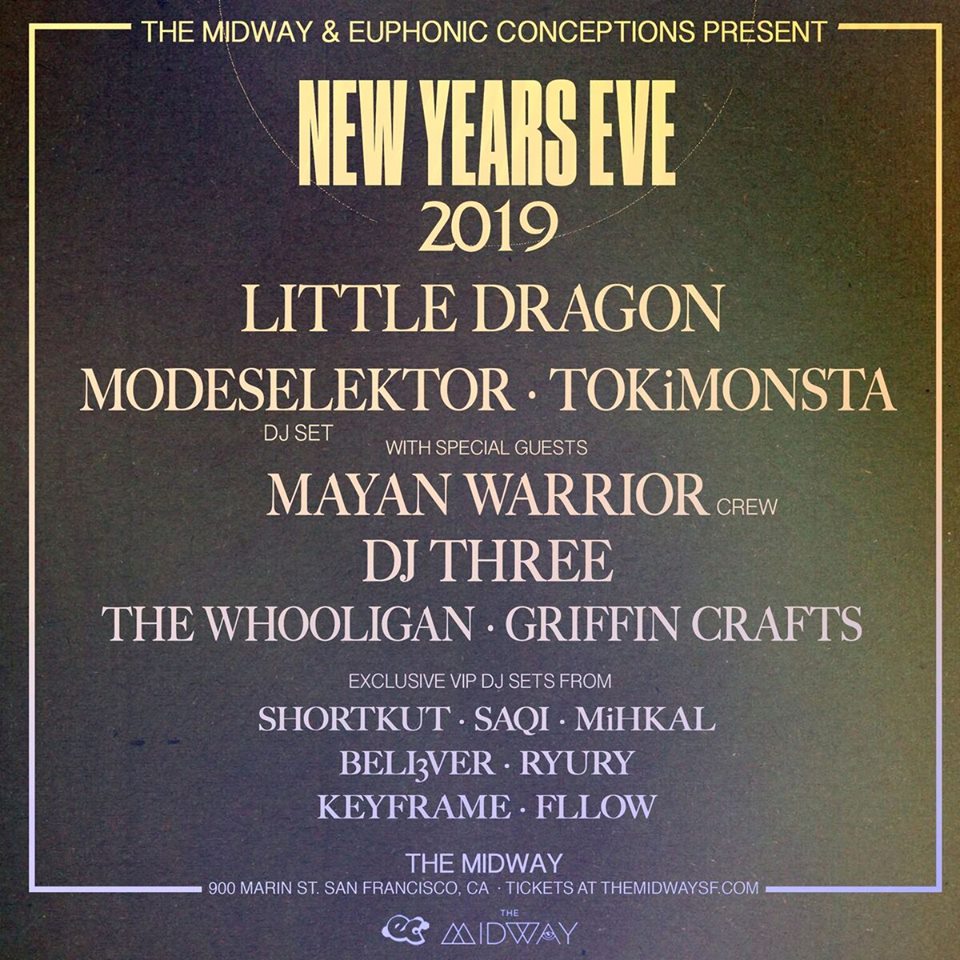 ---
DEC 29 – JAN 1, 2019: Cosmic Convergence – Lake Atitlan, Guatemela
Cosmic Convergence Festival is a 4-day gathering celebrating Mayan culture and conscious living.
The festival hosts a diverse array of music, performances, workshops, art installations, local foods, healing modalities, ancient Mayan traditions, and ecological and social impact activities. All this in one of the most breathtaking landscapes, the sacred ancestral site of Lake Atitlan, Guatemala. It is a convergence of past, present, and future, designed to provoke a shift in consciousness to rethink what lifestyles are possible today.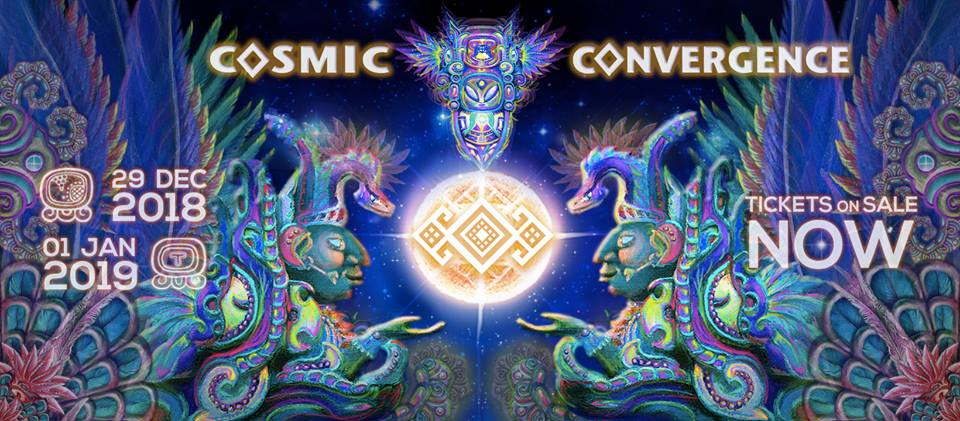 ---
DEC 21: ONEDOME's Official LMNL Launch Party
Be the FIRST to experience San Francisco's immersive Labyrinth of Digital Art with headliner ADAM FREELAND.
You get access to the launch party, the resident herbal elixir bar Elixart, and you will be the first to experience LMNL – 14 interactive installations and rooms, a 60+ minute, open flow (museum-like) immersive experience, located within the 10,000 sq ft lower level of Onedome, San Francisco's interactive arts & entertainment venue.
Headliner Adam Freeland, one of the pioneers of electronic music is supported by rising stars KMLN, Brian Hartman and Migaloo… get ready for a night of sultry beats and magical experiences to remember.
ONEDOME is excited to invite you on Winter Solstice to be one of the FIRST to experience LMNL – San Francisco's premiere immersive experience featuring a labyrinth of interactive digital art… and they are throwing an epic launch party that will go down in history, to mark this momentous occasion as they reveal the magic that is LMNL to the world.
LMNL's doors are officially open to the public on December 22nd.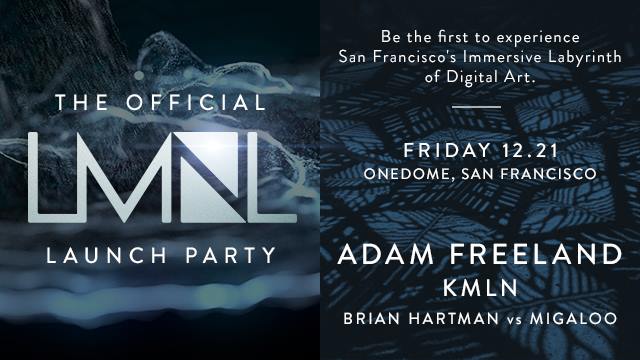 ---
DEC 20 – 23: Mayan Heart Festival – Tikal, Lake Peten, Guatemala
Be present to witness and be part of the unification of the Tribes of planet Earth… On the Solstice/Full Moon conjunction of Friday, December 21st, 2018, you will join with Indigenous peoples from each continent of this Earth, as we focus our collective intention of Earth liberation, into an ANCIENT Maya Fire ceremony in the center of the main plaza in Tikal… completing the Cycle started 5,000 years ago in Tikal. This will open the new cycle of prosperity, liberation and galactic freedom for all the peoples of the Earth… BE PART OF HISTORY! Four days and nights of celebration, dance and joy as the tribes, wisdom keepers and artists showcase their art, dances, music and wisdom.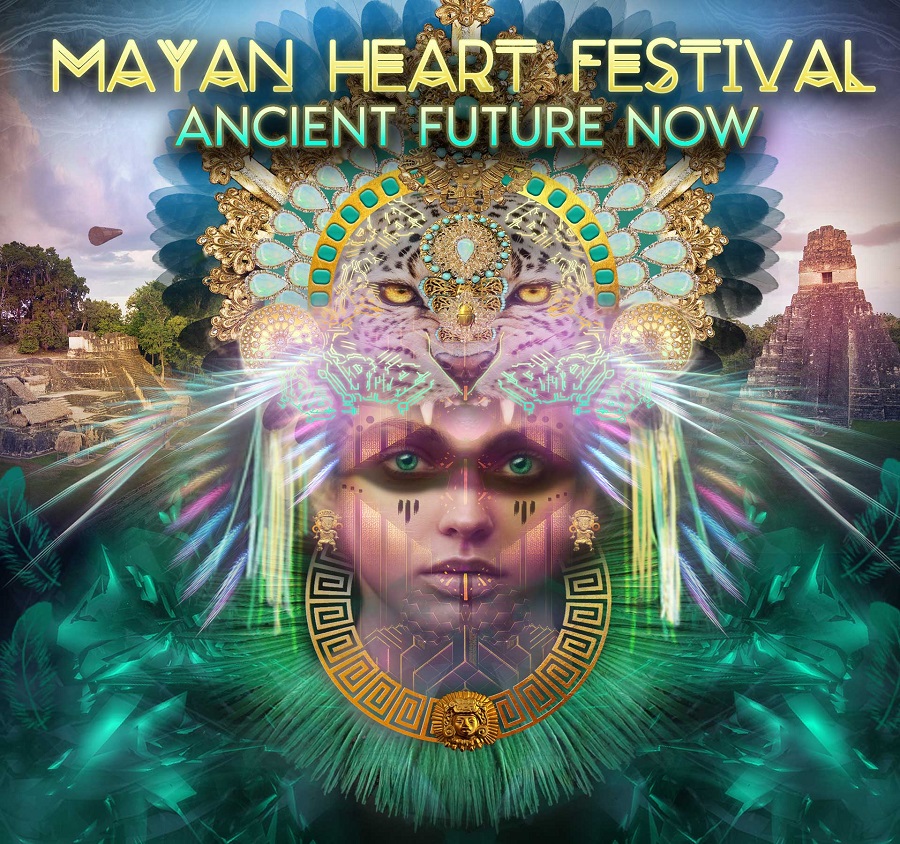 ---
NOV 30: The SF pre-party of Mayan Heart Festival & Cosmic Convergence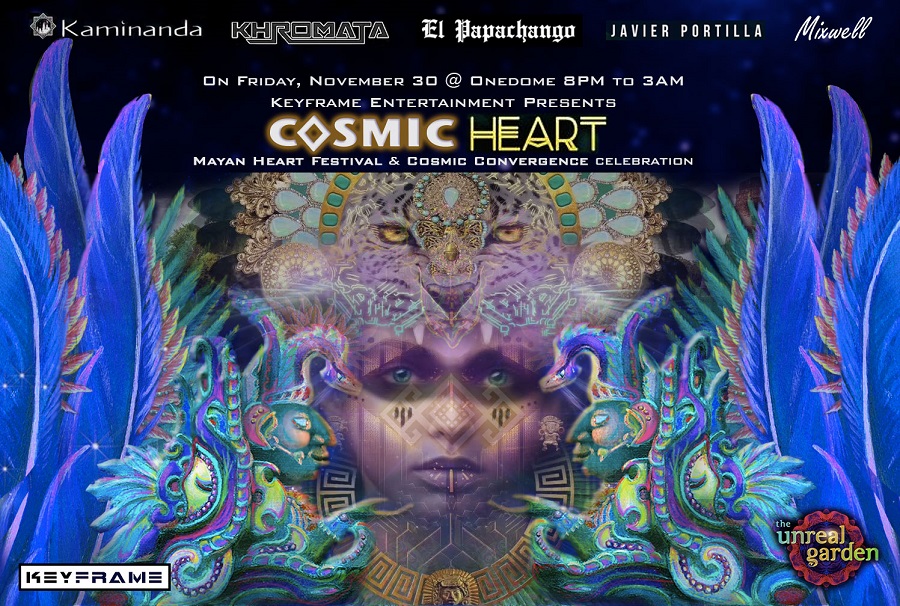 On November 30, KEYFRAME is honored to have hosted "COSMIC HEART", the San Francisco PRE-PARTY to two very special festivals happening in Guatemala in December: Mayan Heart Festival & Cosmic Convergence 2018! The event took place at the Onedome Mixed Reality Art Experience, a space where Augmented Reality, projection mapping, soundscapes, food and drink, and even the physical space itself all work together to immerse you in a fantastical other world known as The Unreal Garden. There was also a cacao ceremony honoring both festivals and a musical journey spanning multiple genres & cultures. Featured:
Kaminanda – https://soundcloud.com/kaminanda
Kaminanda's ever-evolving sound is a playground of original Midtempo grooves, tribal rhythms, Psy-Dub, and bouncy four on the floor. Using a generous dose of musical instruments and applied music theory designed to take the listener/dancer on a journey traversing landscapes reflecting a myriad of diverse influences; Focusing more and more on hypnotic elements of House, Techno and Trance while remaining in the slower tempos. A kaleidoscope of warm melodies and twisting, winding compositions. With six albums in his repertoire, this organic spaceship of frequencies balances musicality and micro-detail to evoke a deeper experience.
Khromata – https://soundcloud.com/khromata
With a finger on the pulse of the global electronica scene, she draws the essence of tech-driven music to the surface with DJ sets inspired by the sounds of the underground. Khromata stands in the vanguard of storytelling and sensory manipulation in the modern era. Following years of experience playing shows and festivals around the world, Khromata now brings her versatile and spirited approach to sound weaving to Iboga Records. Driven by fun, energy and technical purity, she cannot be summarized by any single set or sound, making every Khromata performance an intoxicating, one-of-a-kind experience.
El Papachango – soundcloud.com/elpapachangomusic
El Papachango, originally from Argentina, moved to the States as a young adult and brought with him a love of music from South America that he blended with west coast underground beats to create a groove that is unique and infectious to dance floors everywhere. Sexy, soulful and funky sounds come out of him even when he's fast asleep. El Papachango is one of the core creators of the legendary El Circo, one of San Francisco's most prominent avant-garde performance groups that has been delivering music with a grip like Bassnectar, The Glitch Mob, Freq Nasty, Antennae, Dj Laura Low and many others. His Latin fusion, tropical, hip hop influence creates fire on the dance floor.
Javier Portilla – https://soundcloud.com/javierportilla
(Natura Sonoris, Moonchild Records, Armada Music, Asymmetric, Global Underground, Frisky Radio) –
Music has the ability to connect us all together, no matter where we are. Javier Portilla has been living this truth throughout his life, traveling around the world to inspire long-lasting connections and create magical moments, sharing meaningful messages through mindful music. Combining a powerful blend of lightness and darkness into a seamless flow, Javier transmits his distinctive and deep sound through his personal productions and diverse DJ sets.
Mixwell – https://soundcloud.com/mixwellmusic
Charged with the ancient Mayan energy of Guatemala's volcanic Lake Atitlan, this Montreal-born producer fuses an eclectic blend of indigenous and world music textures over juicy Global Bass beats. A regular at such renowned festivals as Envision, Symbiosis / Oregon Eclipse, Lucidity and Cosmic Convergence, Mixwell's notorious events GLOBO and Pachangon have become staples of Montreal and Atitlan's respective music scenes (now even listed in Montreal's legendary Jazz Festival), and his award winning productions have been recognized by the Canadian government, earned him scholarships and many other accolades. Fresh off his latest release of "Tropical Remixes" on Mexico City legend Borchi's netlabel Cassette Blog, Mixwell will also be previewing material from upcoming collaborations with SOOHAN, Garifuna Collective, DISSØLV, Nomadic Massive and more.
---
OCTOBER 17: Keyframe presents the convergence of VR and Electronic Dance Music
On October 17th @The Great Northern in SF, Keyframe showcased the intersection of VR and Electronic Dance Music with talks from Nathan of Survios (Electronauts), TheWaveVR, TribeXR, The Virtual Rave and SwanVR. The event included demos from High Fidelity, Exit Reality, Liquid Light Project, NewPathVR, Visual Reality, and performances by Solar Theory, Torkom Ji, and Michael Strauss. The event was co-produced with ImagineX Productions and ARTandVR, and had sponsor support from SUBPAC, Pyramind, Chronos Global Academy, VRARA, EMA and the VRS Conference. For more details, including talks and photos, please visit our VR and Electronic Dance Music event page.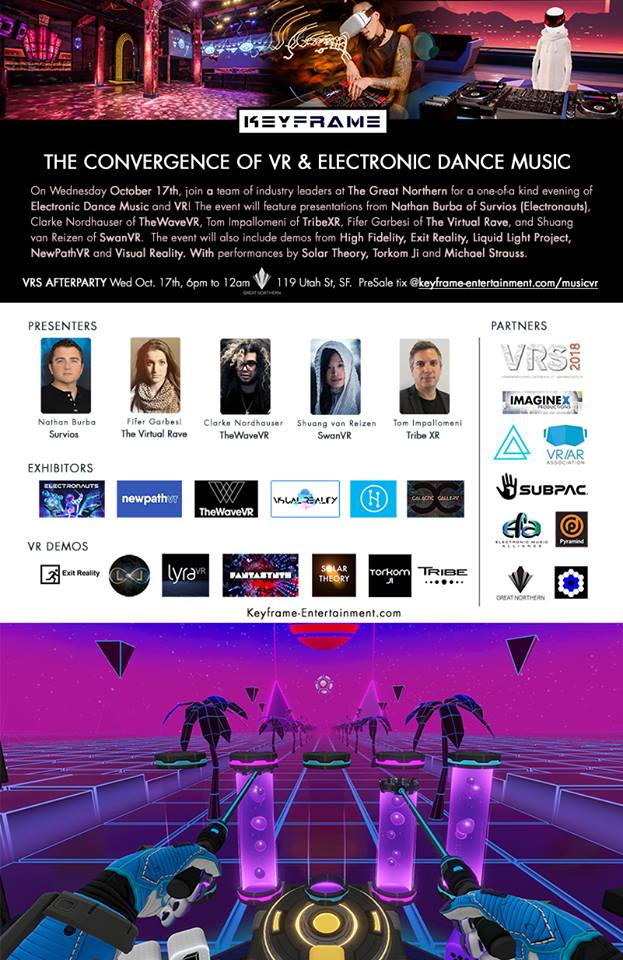 ---
SEPTEMBER 22: Pulse SF Presents – Psynickers Dark!
Keyframe hosted the back Techno Room at Psynickers Dark while also celebrating the birthdays of the two Pulse SF co-founders Mr. Chris Tobal and Psynthetic!!!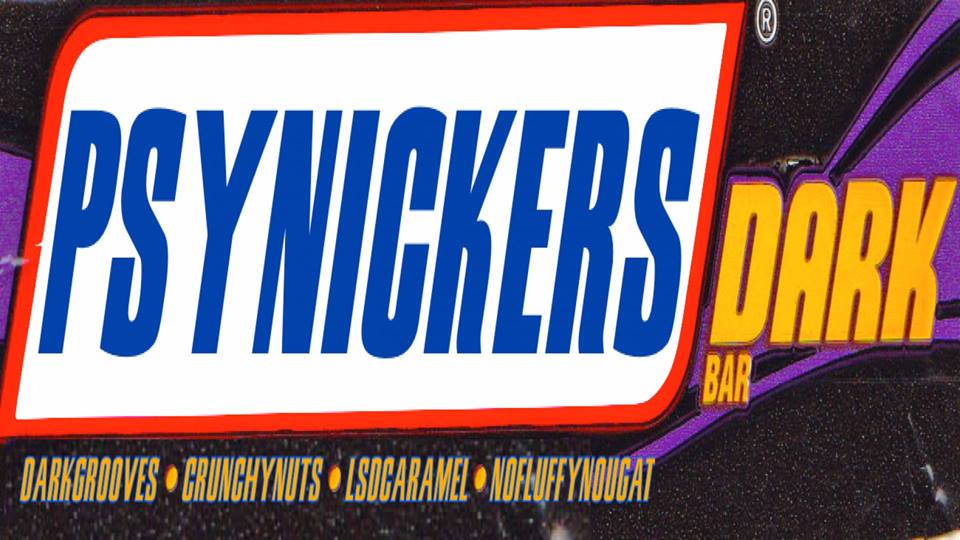 ---
SEPTEMBER 7: The Afterburn w/ Monolink (LIVE), Sabo, Goldcap, DJ Three & More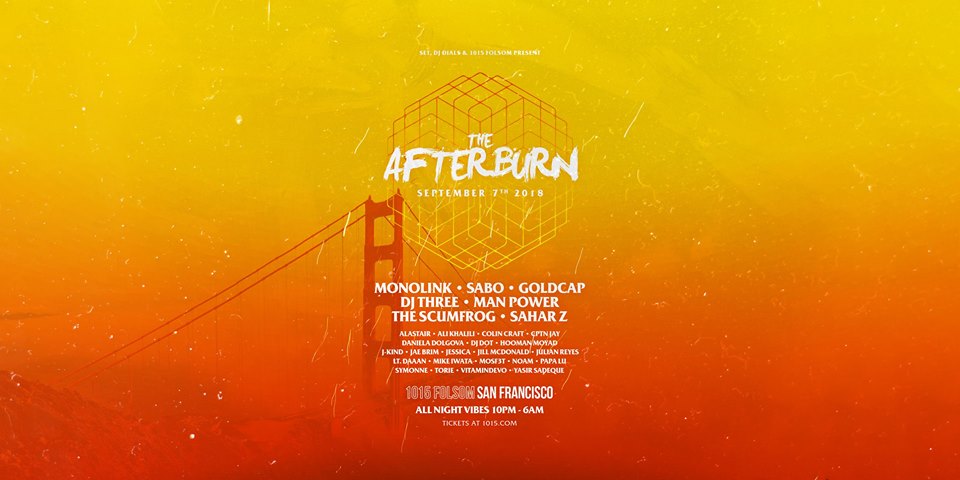 ---
JULY 30 – AUG 5 – OZORA
Keyframe is honored to have screened films, conducted a talk, and played a DJ set at
Ozora 2018
!
View the Reality Sandwich post to learn more about the presentation:
http://realitysandwich.com/323091/artifacts-of-festival-culture-inspire-transformation-keyframe-at-ozora-festival/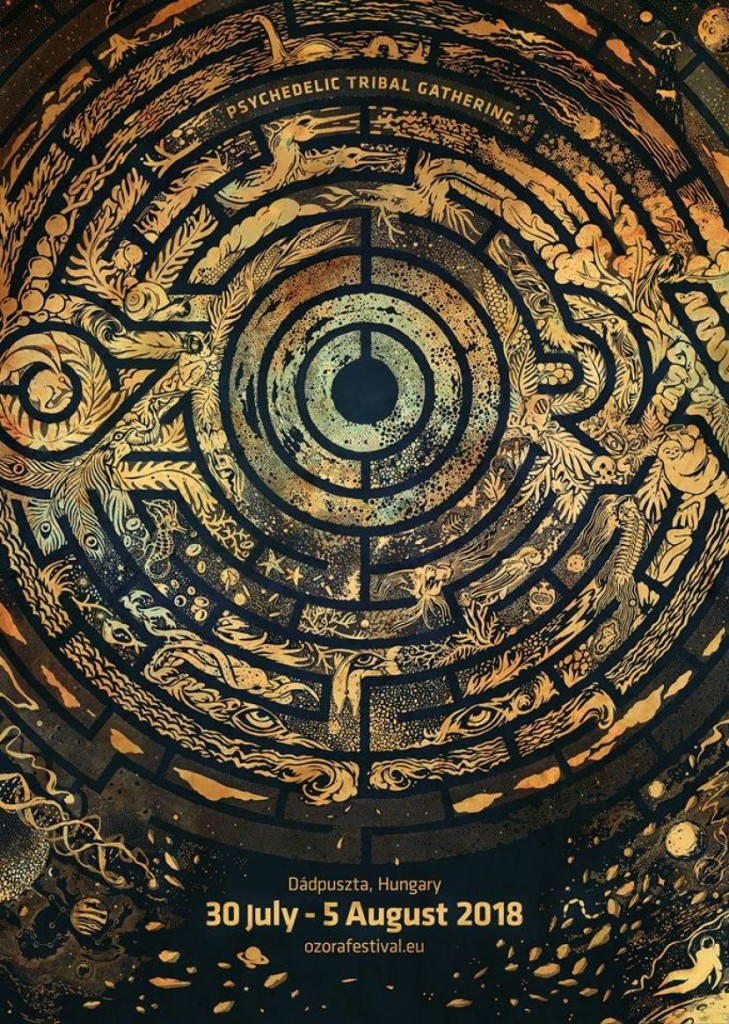 ---
JULY 22 – JULY 29 – BOOM
Keyframe is honored to have presented at BOOM 2018! Amplify Her screened at LIMINAL VILLAGE:
https://boomfestival.org/boom2018/program/liminal-village/amplify-her/

---
JULY 13 – The Return of Spun Records – Bansi GMS Tribute featuring Shanti
On July 13, we paid tribute to the amazing body of work Bansi GMS left behind. Not only was Bansi a driving force behind our label's origins, his musical and cultural influence has helped propel psychedelic trance into a remarkable global movement.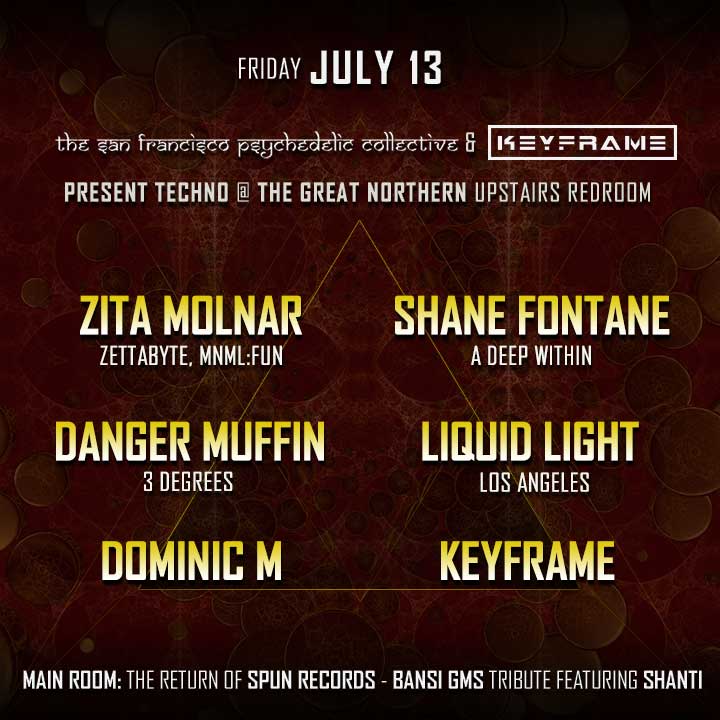 To view and learn more about our past events, such as 'Amplify Her' screenings, Oregon Eclipse, ALIA's Feminine Medicine, and ARTandVR, please go to our Past Events page.