Evolver EDM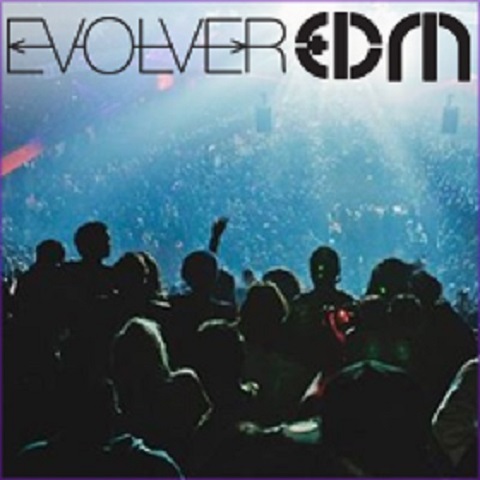 In December 2013, Keyframe-Entertainment and Reality Sandwich announced the launch of Evolver EDM, the new Electronic Music section of Reality Sandwich 2.0.
Reality Sandwich—co-founded by Ken Jordan and Daniel Pinchbeck—is a web magazine dedicated to spreading the word about subjects ranging from sustainability to shamanism, alternate realities to alternative energy, remixing media to re-imagining community, holistic healing techniques to the promise and perils of new technologies. Evolver.net and Reality Sandwich are defined as a community and its publication outlet, respectively, and currently counts an audience of a quarter million people. Some of the site's influential, and regular contributors include "Sacred Economics" author Charles Eisenstein; popular alternative historian Graham Hancock; media theorist Douglas Rushkoff; the occult historian and former Blondie bassist Gary Lachman; and the feminist pioneer and permaculture advocate Starhawk.
Keyframe-Entertainment, who partnered with Reality Sandwich in early 2013, has joined in support of the new website launch as curator of its music section, Evolver EDM. The music section focuses on sharing news on Electronic

Music artists and events; serves as a gateway that allows for easy access to the emerging world of conscious Electronic Music; fosters a sense of community by encouraging people to connect and participate through content generation; and provides visitors with a music resource (music downloads, DJ and producer interviews, articles, music reviews, films, culture, technology and event safety).
Some of our posts include:
Artifacts of Festival Culture Inspire Transformation: Keyframe at OZORA Festival
As part of Keyframe's participation in OZORA 2018 in Hungary, Keyframe shares Festival Culture artifacts and a Psybient DJ set.
Psytrance Ascending In North America
Keyframe interviews influential festivals, collectives, DJs, and promoters to explore the evolving Psytrance movement within the U.S., while informing and sharing resources focused on the culture.
Exclusive Interview with David Starfire and FreQ Nasty of Dub Kirtan All Stars
Terra Celeste talks with David Starfire and FreQ Nasty of Dub Kirtan All Stars, discussing the fusion of bass-heavy underground dance music with Yoga Kirtan–the call and response chants of Indian devotional traditions–their new album "Bhakti Juggernaut," and upcoming projects.
Interview with James Spektrum of Lucidity Festival
Keyframe-Entertainment, a sponsor of the festival, caught up with Lucidity Festival Talent Branch manager Spektrum to discuss new performers, advice on getting booked and changes in the music landscape.
Interview with Perfect Stranger
Sofia Raisanen talks to Yuli to discover more about his musical upbringing and inspirations, BLT and Perfectly Strange fusions, his most rewarding festival experience, his favorite country to perform at, upcoming tours, and the psychedelic culture/conscious movement and how it ties into his music, and more.
Transformational Music Talk by Dr. Gino Yu at the International Music Summit in Singapore
In December 2014, Dr. Gino Yu gave a talk on Transformational Music at Singapore's International Music Summit (Asia-Pacific). Dr. Gino Yu is a PhD Consciousness Researcher, Director of Digital Entertainment and Game Development and Founding Head of the Multimedia Innovation Center at Hong Kong Polytechnic University, and founder of Hong Kong Digital Entertainment Association.
Interview with The Wisdom of Shankara
The Wisdom of Shankara is a New Zealand-based electronica duo of Brendan Evans and Eli Wilson-Kelly. They weave together a range of styles including psychedelic dub and tribal energy. After being introduced through a mutual friend at school, Brendan and Eli found that they had similar musical interests, and began sharing ideas and producing music together.
Interview with Deya Dova and New EP release, Symbiotic Remixes
After recently publishing the Deya Dova Artist Spotlight, we go more in depth with the Australian Singer-Producer, discussing Aboriginal cultural influences, musical and spiritual inspirations, artist collaborations and her new EP "Symbiotic Remixes."
Mixes:
MetaTek – MetaMix 5

Zenotope – Archontology: Thalemus

Jams – Everyday Junglist

Sam Paganini – Live in Berlin

Album reviews:
Street Ritual Presents Hang In Balance album review