Keyframe Blog August 2018
Hello Keyframers! We're back from BOOM and Ozora and happy to bring you some exciting updates! Let's kick it off with Treavor Moontribe's 25 year Moontribe anniversary mix! It celebrates 25 years of consistent events deep in the wilderness of Southern California, always on the exact day of a full moon! It's a nearly 4 hour late afternoon/early evening set that spans multiple genres and even includes the moment toward the end where the music gets really quiet and everyone sang him happy birthday!

---
KEYFRAME post-BOOM 2018
We had a great time at BOOM and wish to thank the crew for all their amazing work! Located in Portugal, BOOM is not only a festival, it is a state of mind. The Boom mirror the changes that evolve in the universe by developing a unique experience that includes enjoying nature, neo-tribalism, some of the best contemporary music, mind-stimulating lectures by global activists, and inspiration of the finest art and performing arts. The idea is to create a space in this time continuum in which people from across the world can converge to experience an alternative reality – thus inspiring us to collectively channel the universal truth.
Visit their gallery for great photos and memories!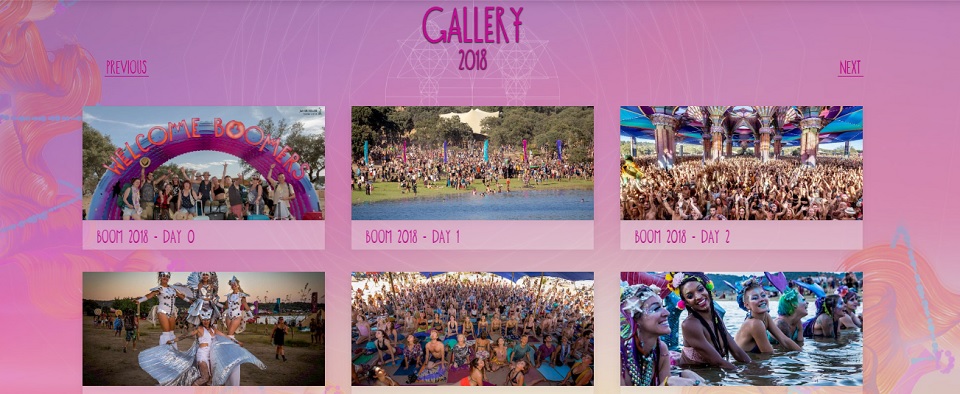 ---
EVENT – SEPTEMBER 7: The Afterburn w/ Monolink (LIVE), Sabo, Goldcap, DJ Three & More
Keyframe is honored to play a set at the upcoming Afterburn!
SET, Dj Dials & 1015 Folsom present: THE RETURN OF THE 1015 AFTERBURN w/Monolink (LIVE) + Sabo + Goldcap + DJ Three + Man Power – Me Me Me + Sahar Z + The Scumfrog
Local Support By: Alastair – Ali Khalili – Colin Craft – Cptn Jay – Daniela Dolgova – DJ DOT – Hooman Moayyed
J-KIND – Jae Brim – JESSICA – Jill McDonald – Lt. Daaan – Mike Iwata – Mosf3t – NOAM – Papa Lu – Symonne – Torie
VITAMINDEVO – Yasir Sadeque
PROCEEDS OF THE EVENT WILL GO TO CHARITY! BRING A CAN OF FOOD FOR $5 OFF AT THE DOOR!
Get your tickets and confirm your attendance at the Facebook event page!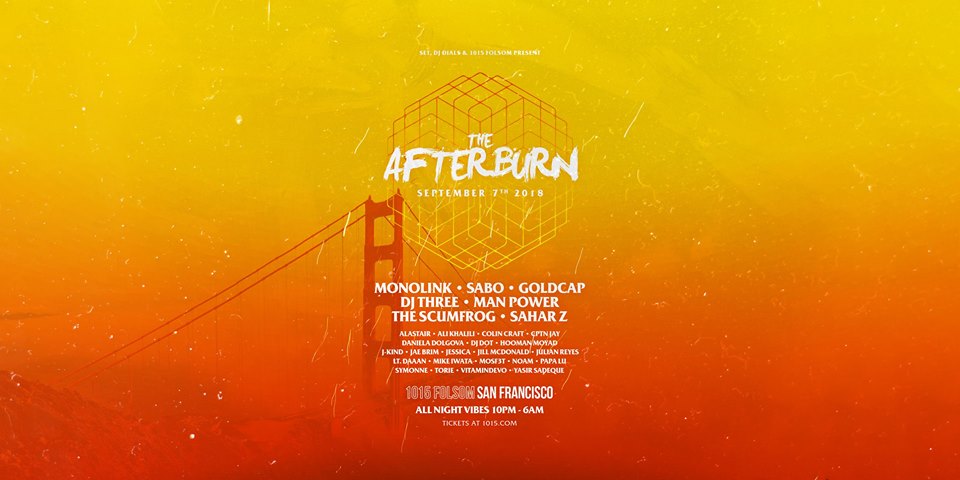 ---
EVENT – OCTOBER 17: Keyframe presents the nexus of VR & Electronic Dance Music
On October 17th, Keyframe will showcase the nexus of Electronic Dance Music & VR at The Great Northern. We're inviting thought leaders at the intersection of both industries to showcase their latest work and upcoming projects. We're honored to bring you Exhibitors and Featured Experiences to stimulate and educate at all levels. Exhibitors include: The Virtual Rave, Galactic Gallery, TribeXR, Visual Reality, and Torkom Ji; with Featured Experiences by: Fantasynth, NewPathVR. This curated event is brought to you by Keyframe-Entertainment, ImagineX Productions, and ARTandVR.
We'd love to have you weigh in and have our audience suggest Electronic Dance Music VR experiences, suggested speakers, etc.! To volunteer, participate, or sponsor the event, please contact us!
Get your tickets and confirm attendance on the Facebook event page!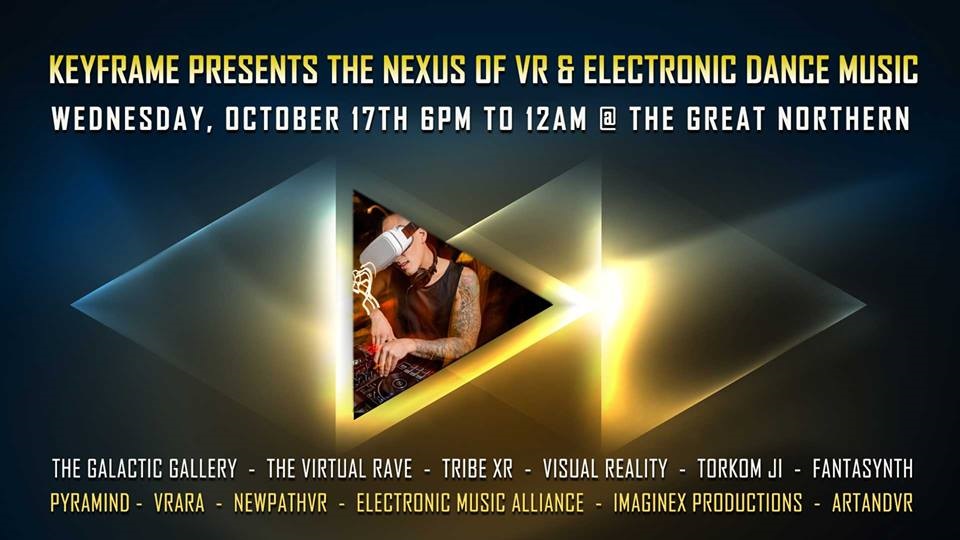 ---
KEYFRAME – Post OZORA 2018
We also had a great time at Ozora, where we screened films, conducted a talk, and played a DJ set!
For a deeper view of what we discussed at Ozora, check out our Reality Sandwich in-depth interview on Transformational Culture artifacts: Artifacts of Festival Culture Inspire Transformation: Keyframe at OZORA Festival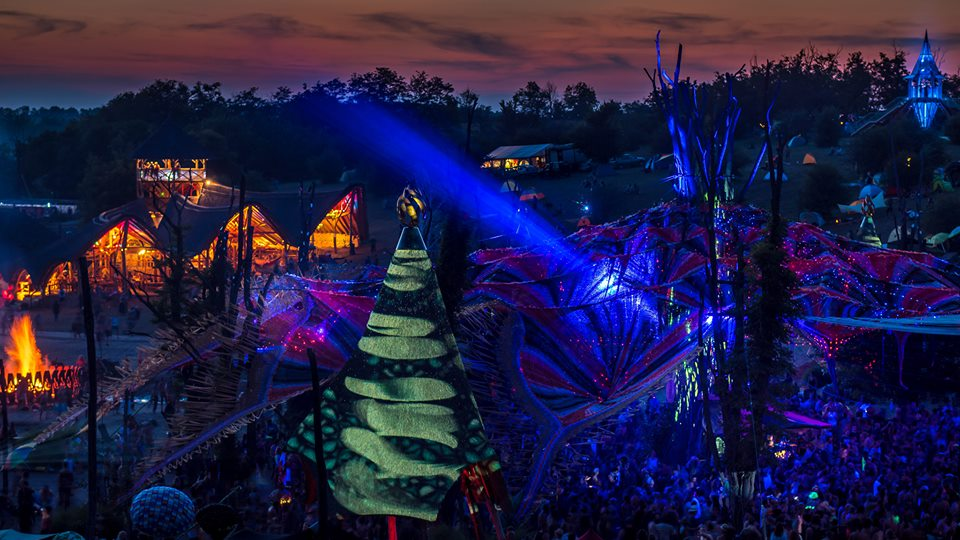 Likewise, enjoy our Ozora Psybient mix:

Track list:
1. Exodus (Remix) Bob Marley Dreams Of Freedom (Ambient in Dub) | 2. Silent Valley Amener Lumière | 3. Falling Stars Dimmat & J.P.illusion | 4. Clear Blue Green SOLAR THEORY (CHLOROPHIL Remix) | 5. Sunken Garden Human Mesh Dance | 6. Tikki Masala Duduk At Night | 7. Troglobite The Wisdom of Shankara | 8. Aquasonic A Positive Life | 9. Eclipsed (Ambient Mix) Jason Knight from the album "As Wide As an Open Sky"
---
As always, feel free to share with us projects that inspire you so that we can we can post in our network. We strive to make this blog an avenue by and for the Intentional community.
If you have music mixes and memes that you'd like to have featured on Evolver EDM, send them to: Natacha .at. keyframe-entertainment.com.
Connect with us on social media: