Keyframe Blog March 2018
Hello, hello!
We welcome the spring season and warmer weather!
Enjoy our mixes, upcoming event updates, and awesome store additions!
Let's kick it off with DJ Seven's "Dark Times" mix:

And here's Chlorophil's ambient mix, "Pi Seas Version Aquarius 3.14″:

---
EVENT: APRIL 13 – Because Techno presents: Arboria TechnoLabs [Chapter I]
You're invited to take part in the first "Arboria Technolabs" event on April 13th at Gray Area! This is collaborative immersive environment created for your enjoyment.
For over a year, we've shared several incredibly beautiful and intense music experiences with you as Because Techno. We're excited to announce an evolution of our original vision, which we have been working on for a number of months.
Emerging from the chrysalis that was Because Techno, is Arboria TechnoLabs. Arboria Technolabs invites visual and musical artists to collaborate on experimental conceptual art projects that envelope, inspire, and transport, stimulating multiple senses.
The story of Arboria is just beginning, and each chapter will unveil a new piece of the puzzle.
More info & tickets on Facebook!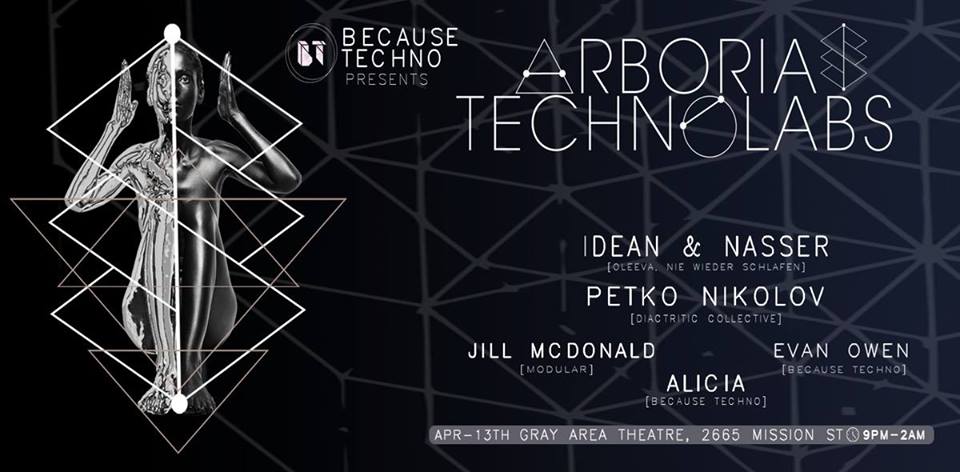 ---
CONSCIOUS GIFTING now SHIPPING INTERNATIONALLY!
The AMPLIFY HER Motion Comic books and LUCIDITY MYTHOS CARD DECKS are now available to ship internationally!
Amplify Her is a six-chapter graphic novel and motion comic series that expands on some of the characters featured in the
Amplify Her documentary film
. Each chapter is written, illustrated, animated and scored by a team of female creators from across North America, and features
WALA, A Hundred Drums, Applecat, CloZee, Lux Moderna, Blondtron, and Kytami
. The project explores the emerging feminine movement across more platforms, revealing that our greatest gifts can be borne out of our deepest wounds.
Get your "Amplify Her" motion comic in our store!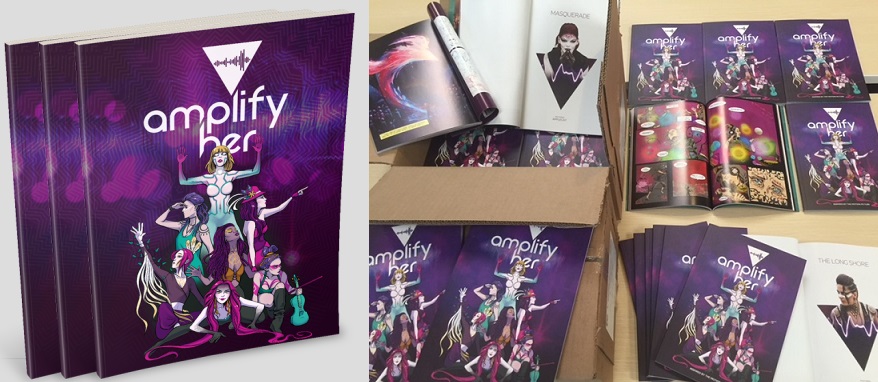 Lucidity Mythos Oracle Card Deck
The Lucidity Oracle Dream Deck contains untold mysteries and secret keys to unlocking your personal mythology. It interweaves symbolic art with mythic metaphor, spiritual archetypes, and dream concepts, opening a portal to internal reflection and timeless wisdom. Featuring the work of 22 visionary artists, this 55-card deck is meant to operate as a stand-alone oracle deck AND is being integrated into onsite ARGs (Alternative Reality Games) to be played at festivals.
Featured artists include Android Jones, Amanda Sage, Mark Henson, Krystle Eyez, and Cameron Gray, to name a few!
Get your Lucidity Mythos card deck and other products in our store!
---
EVENT: APRIL 6-8: LUCIDITY – RISING DAWN
More Than A Festival, Lucidity is a collaboratively built "village" with a vision. Following an ongoing storyline, this year's theme, Rising Dawn, invites attendees to "Awaken the New Story", and create a world where humanity can thrive. As groups of attendees bring their piece of the vision to the experience, a village is built for all to enjoy over a three-day campout weekend.
Stages offer a wide range of music, as well as dance, flow arts and theatrical performances. A healing arts village offers everything from massage to chiropractic to herbal remedies. Beyond the art gallery are interactive installations and immersive environments that are sure to evoke the inner child. The festival features a plethora of yoga classes, as well as workshops focused on personal growth, technology, environmental activism, creativity, and more! Also, an entire realm for families features fun activities for little people and their taller sidekicks. There will also be a Courseweek prior to the festival event.
Get your tickets and confirm your attendance on Facebook!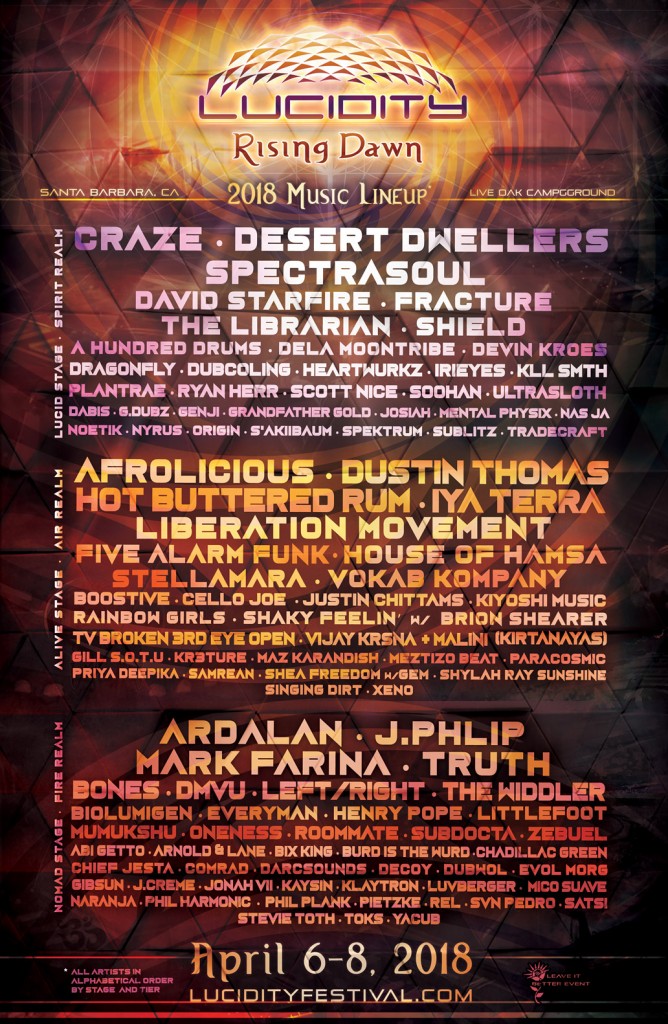 ---
As always, feel free to share with us projects that inspire you so that we can we can post in our network. We strive to make this blog an avenue by and for the Intentional community.
If you have music mixes and memes that you'd like to have featured on Evolver EDM, send them to: Natacha .at. keyframe-entertainment.com.
Connect with us on social media: