Keyframe Blog November 2017
Greetings Keyframers!
We're excited to announce that we've moved offices and are now at the the Virtual Reality co-working space UploadVR in SOMA!
Please enjoy this month's mixes, our special announcement, and upcoming event updates!
Dive into Kyrstyn Pixton's Crusade:

Enjoy ALIA's "In Your Skin" featuring Heather Christie:

---
SPECIAL ANNOUNCEMENT: ELECTRONIC AWAKENING NOW ON VOD!
Electronic Awakening
is now available on VOD on Vimeo!
The film ELECTRONIC AWAKENING offers insight into the inner workings of the brain and its metaphysical connection to the repetitive beats that create at sense of oneness, unity and freedom that millions feel on the dance floor.
Watch it on Vimeo here: https://vimeo.com/ondemand/electronicawakening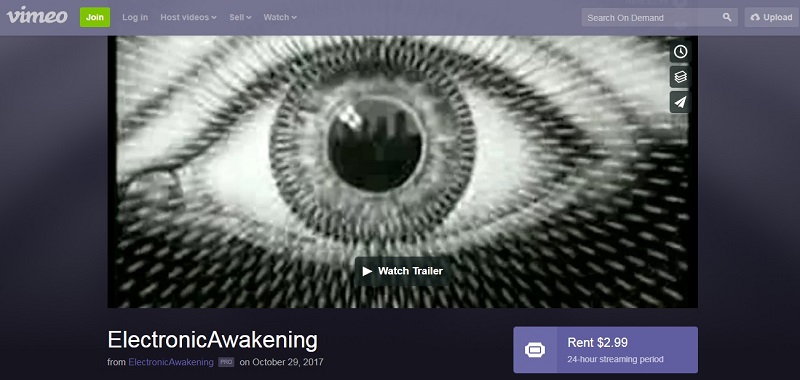 ---
EVENT: NOVEMBER 16TH – Amplify Her – San Francisco Purple Carpet Premiere, followed by the AFTER PARTY!
SCREENING: Castro Theatre, 7-9:30pm
"Amplify Her" is a cross-platform project encompassing a feature documentary, a graphic novel, and an animated motion comic series – imagined and brought to life by female creators across North America. Directed by Ian MacKenzie and Nicole Sorochan, the film follows three Electronic Dance Music artists battling demons from their painful pasts to emerge as beacons in the global festival scene.
AFTERPARTY: Public Works Loft, doors @10pm
Join us at the After Party held at Public Works Loft! Featuring ALIA, A Hundred Drums, AppleCat, HÄANA, and WALA, admission is included with screening ticket OR $10 at the door.
Get your tickets (includes After Party) and confirm your attendance on Facebook ! WE LOOK FORWARD TO SEEING YOU THERE!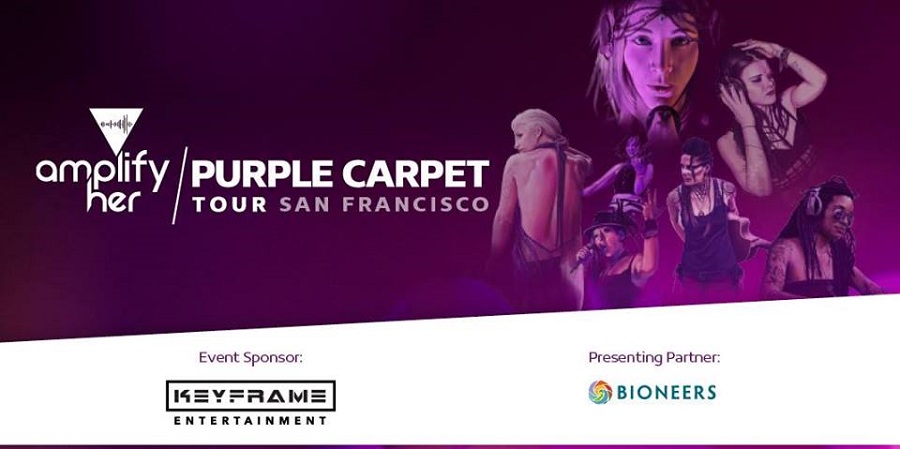 ---
EVENT: Feb 9-10th, 2018 – MAULI OLA FESTIVAL 2018 – Hawaii
Mauli Ola Festival
returns on February 9-10th, in Pahala, Hawaii. Join us for this conscious community gathering featuring vendors, art, and music by
Mike Love
,
Youssoupha Sidibe
,
Mishka
, and much more!
There will also be a screening of "Amplify Her" on February 9th, showcase of Reinhabiting the Village, and Julian will be playing a PsyDub DJ set!
Get your tickets HERE and confirm your attendance on Facebook.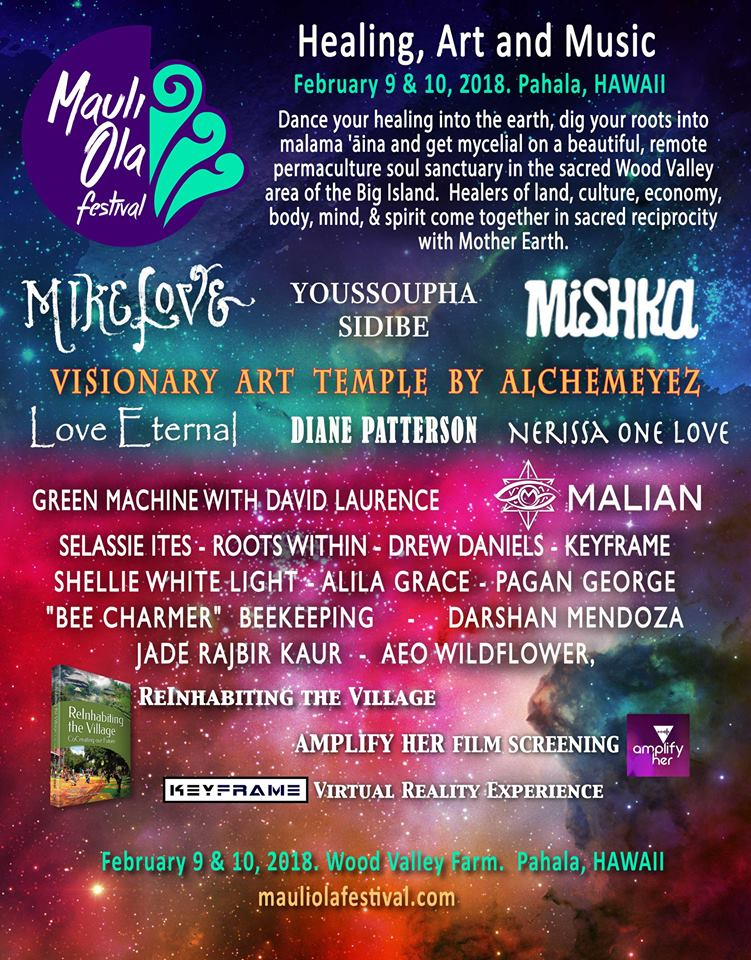 ---
REINHABITING THE VILLAGE BOOKS
Take advantage of our last batches of books to order directly from us! They make for great educational gifts for your friends and family! Purchase books and workbooks in our store: http://keyframe-entertainment.com/store/.
View our ReInhabiting the Village video:

---
Thank you for your continued support!
As always, feel free to share with us projects that inspire you so that we can we can post in our network. We strive to make this blog an avenue by and for the Intentional community.
If you have music mixes and memes that you'd like to have featured on Evolver EDM, send them to: Natacha .at. keyframe-entertainment.com.
Connect with us on social media: