Keyframe Blog October 2019
Happy October Keyframers!
Enjoy this month's selected mixes, learn more about exciting upcoming events, and Heather Christie's new release!
We're honored to have opened the music for Red Marines Festival 2019! Please enjoy our set:

And here's our friend Blutech's 'Spectral Currents' from his forthcoming album, 'Holotrope'! View more and order on Bandcamp!

---
OCTOBER 16-18: xRS Week 2019 @Hotel Kabuki, SF
Since 2016, Greenlight Insights – the global leader in virtual and augmented reality market intelligence – has produced the annual xRS Week Conference, the most influential gathering of technology executives, corporate buyers, and investors in the virtual and augmented reality (xR) industry to facilitate thought-leadership and forge new business relationships.
xRS Week 2019 offers a range of focus areas like Technology & Strategy, the Experiential Enterprise, Immersive Healthcare, Media & Entertainment and Disruptive Innovation. Featured speakers include Greenlight Insights CEO Clifton Dawson, Maria Fernandez Guajardo, AR/VR Head of Enterprise at Facebook, and RealWear CEO Andy Lowery, to name a very few.
JOIN US AND TAKE ADVANTAGE OF OUR 20% discount with code: KEYFRAME20
Get more event info and tickets at: https://xrsweek.com/register/
We're honored to host the Happy Hour on October 16th, from 5-6pm. As Keyframe's 2nd edition of the convergence of Electronic Music Culture and XR Training, at this Happy Hour we will explore the intersection of both industries. More info and tickets at our Facebook event page.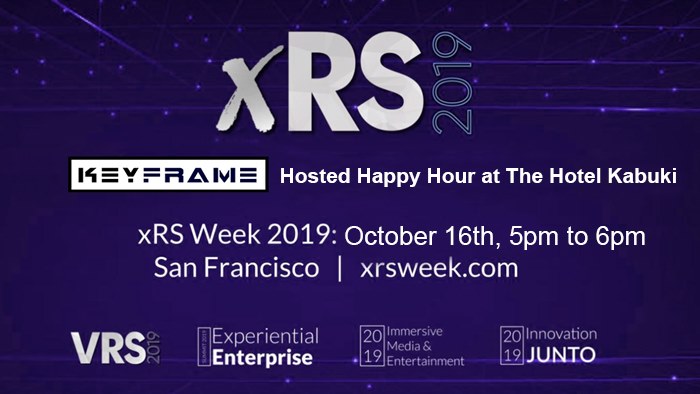 ---
OCTOBER 25: KHROMATA NIGHTS PRESENTS EMOK @F8, SAN FRANCISCO
Khromata Nights and The San Francisco Psychedelic Collective are pleased to invite you to Khromata Nights presents Emok (Iboga Records)! Mikael is one of the most accomplished DJs and producers out there, as well as being a label boss for one of the most prolific, enduring, and successful psytrance labels in the world, over 20 years now and going stronger than ever. A true tastemaker and visionary, a leader in the global psytrance scene, and an awesome person all around. DJ Emok is co-founder of the record label Iboga records. Together with label partner Banel, Iboga has successfully grown from strength to strength since its creation in 1996 to become internationally recognized today as one of the most respected and successful record labels in the world.
Also on the lineup: Khromata, Seventh Sign, Kanaiiya, and the debut of DJ Joon! Back techno room hosted by YOURS TRULY, featuring Alex Xipil, Liam Shy, Bairfro, and Lick the DJ!
Get your tickets and confirm your attendance on Facebook!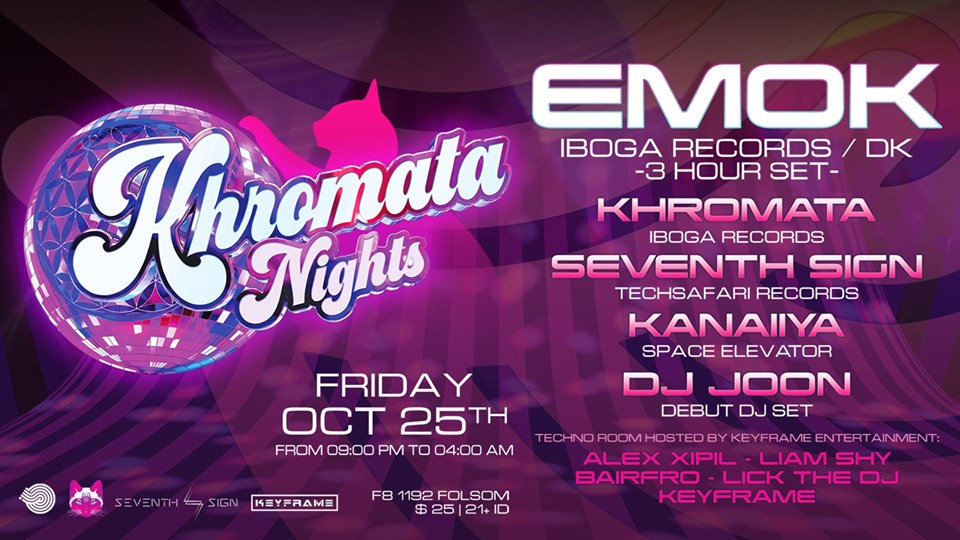 ---
DECEMBER 29 – JAN 1: COSMIC CONVERGENCE @LAKE ATITLAN, GUATEMALA
Cosmic Convergence 2019 – "Recode" : The systems that uphold contemporary industrial society are neither adequate nor future-ready. Simultaneously, there has never been a time where individuals and small communities have had more access to tools and technologies with the power to recode the operating systems that underpin this reality.
As the technological singularity approaches ever closer, we have the opportunity to code new systems of abundance. By remaining passive passengers on Spaceship Earth, we may encounter runaway artificial intelligence programmed to extract value from the material world, leading to the extinction of the human species.
Drawing from forgotten ancestral technologies and emerging breakthrough exponential technologies, our the power to recode the matrix draws from the Akashic records of the past, present, and future. By channeling information from the æther through neural networks and into the material realms, we can reshape the currents leading us through time and redirect them towards a future only limited by the boundaries of our collective imagination as a species.
We're honored to have been invited to play a set at Cosmic Convergence 2019! Get your tickets and confirm your attendance on Facebook!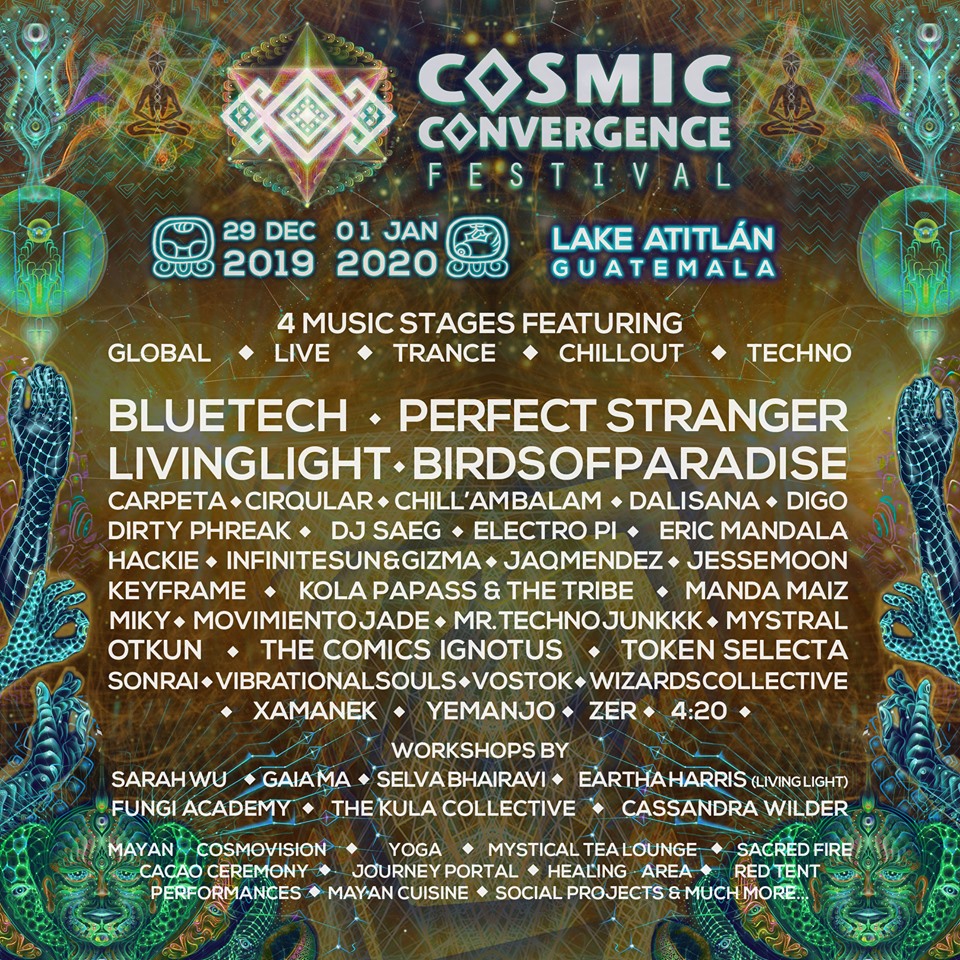 ---
MUSIC & VIDEO: Heather Christie's 'Little Bird' available now!
Heather Christie's 'Little Bird,' a collab with Phutureprimitive, is now available!
Dubbed a vocal tour de force, Heather Christie is an American singer/ songwriter, producer, and dancer. Fanning genres of electro-soul and indie-R&B, Christie's heartfelt songwriting embodies a message of inner empowerment.
Read the interview on The Sights and Sounds!
Get "Little Bird" on Jumpsuit: https://jumpsuitrecords.bandcamp.com/track/little-bird
---
As always, feel free to share with us projects that inspire you so that we can we can post in our network. We strive to make this blog an avenue by and for the Intentional community.
If you have music mixes and memes that you'd like to have featured on Evolver EDM, send them to: Natacha .at. keyframe-entertainment.com.
Connect with us on social media: