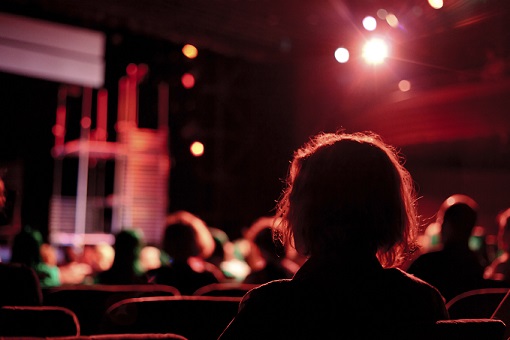 The Keyframe-Cinema film screening platform is an online web resource that allows Electronic Music filmmakers to share their movies with fans, film buffs, and festivals. Created by Keyframe-Entertainment; the Executive Producer & Film Screening Director of Electronic Awakening and The Bloom Series Episode #3. Our screening platform is designed to facilitate the community film screening process, and also automates the licensing and delivery of films. We will provide our members with a limited, one time, non-broadcast use license to publicly screen films, music videos, online classes, and other Transmedia. Our evolving catalog of films aims to document and preserve the evolution of Electronic Music culture through community screenings in art houses, clubs, universities, film festivals, etc. Our current film catalog includes "AYA: Awakenings," "Electronic Awakening," "The Bloom Series Episode 3: New Ways of The Sacred," and "DMT: The Spirit Molecule." Stay updated on our latest films by viewing our catalog here: http://keyframe-cinema.com/films/.

Why Electronic Music?


The Electronic Music Industry has come to the forefront of today's society. The combination of industry growth, love for the culture, and our years of experience managing community screening campaigns prompted us to automate the entire process. Keyframe-Cinema aims to document the evolution of Electronic Music Culture by unearthing, gathering and sharing films through community screenings.
How It Works
Filmmakers create a profile and upload their film unto our platform. This allows Electronic Music fans to host screenings in their community, festival, and events. Our Screening Partners select film(s) from our catalog and are provided with a digital copy of their selection; a sublicense outlining rights and responsibilities; and our Film Screening Guide to assist in event organization.
We welcome a variety of EDM films regardless of age or obscurity as we're creating a catalog of Transformational films that Screening Partners can legally screen. We are not a service where people can stream or buy films since our platform facilitates physical film screenings only.
Electronic Music Filmmakers


Filmmakers submit their EDM film in digital format and grant us permission to license their film through Keyframe-Cinema. We offer a non-exclusive contract to Filmmakers who will receive funds from each screening organized by our Screening Partners. There is NO COST to the Filmmaker whatsoever.
The goal of this project is to preserve and catalog the legacy of these films and make them available for public viewing.
Screening Partners


We work directly with fans, promoters, and venues that seek to showcase our films. These Screening Partners create an account, pay a license fee (most of which goes directly to the filmmaker), and keep all proceeds from their event. All transactions are processed by Topspin Media.
The Keyframe-Cinema screening platform grants Screening Partners a one-time limited use license to screen our films.
To learn more about the Keyframe-Cinema film screening platform, go to http://keyframe-cinema.com/.