Keyframe Blog December 2019
Hello dear community,
The end of the year is already upon us! Please enjoy our year-end wrap-up, mixes and upcoming events, and we look forward to continuing our journey with you in the new year and beyond!
Let's kick it off with a Perfectly Strange mix! A Perfect Stranger will be playing at Cosmic Convergence!

And Clandestina's 'The Dance of Resilience' at Ecstatic Dance Oakland:

---
EVENT: DECEMBER 12 – 13: VRX Conference & Expo @SF
VRX Conference & Expo provides a forum between some of the world's largest brands and investors to discuss strategies for getting XR successfully integrated into the workplace, the public domain and into people's homes. VRX 2019 will highlight case studies from global brands spanning more than 10 key verticals across the XR ecosystem. Among those confirmed to speak at VRX 2019 are Jae Lake (Lead VR Specialist, Expedia), Raj Pallapothu (mHealth Global Business Lead, Bayer Pharma US) and Shelley Peterson (Principal Investor – Augmented & Mixed Reality, Lockheed Martin) and many more! Attend the event at a discount with our code: 5049KEY100
Learn more and get your tickets at: https://events.vr-intelligence.com/vrx/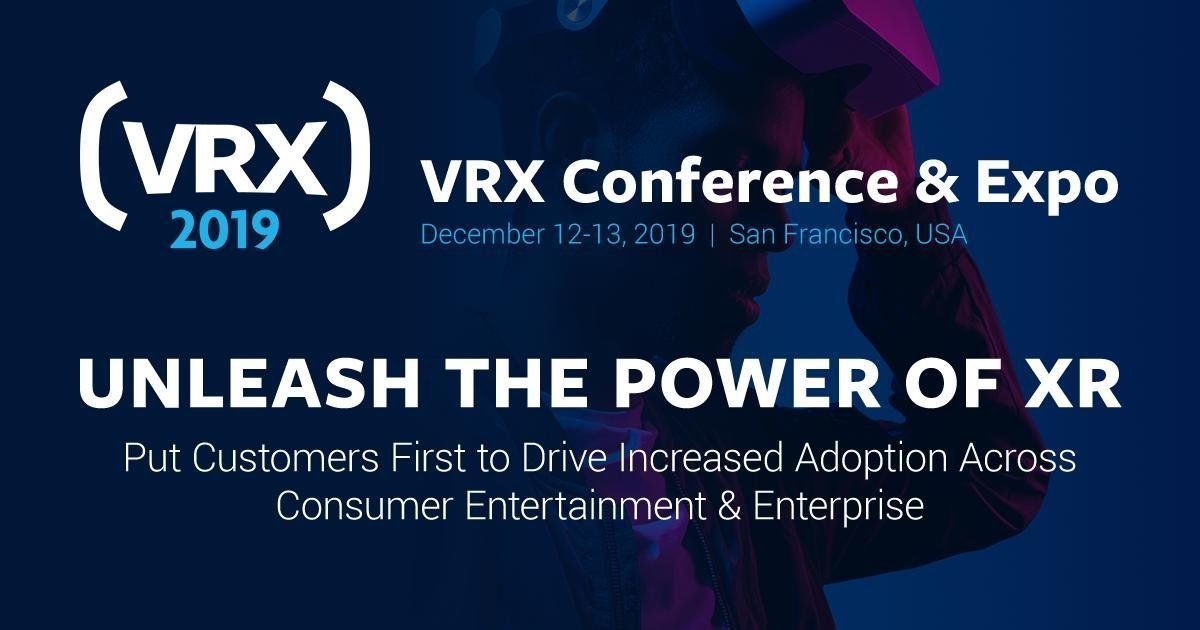 ---
EVENT: DECEMBER 29 – JAN 1: COSMIC CONVERGENCE @LAKE ATITLAN, GUATEMALA
Cosmic Convergence 2019 – "Recode" : The systems that uphold contemporary industrial society are neither adequate nor future-ready. Simultaneously, there has never been a time where individuals and small communities have had more access to tools and technologies with the power to recode the operating systems that underpin this reality.
As the technological singularity approaches ever closer, we have the opportunity to code new systems of abundance. By remaining passive passengers on Spaceship Earth, we may encounter runaway artificial intelligence programmed to extract value from the material world, leading to the extinction of the human species.
Drawing from forgotten ancestral technologies and emerging breakthrough exponential technologies, our the power to recode the matrix draws from the Akashic records of the past, present, and future. By channeling information from the æther through neural networks and into the material realms, we can reshape the currents leading us through time and redirect them towards a future only limited by the boundaries of our collective imagination as a species.
We're honored to have been invited to play a set at Cosmic Convergence 2019! Get your tickets and confirm your attendance on Facebook!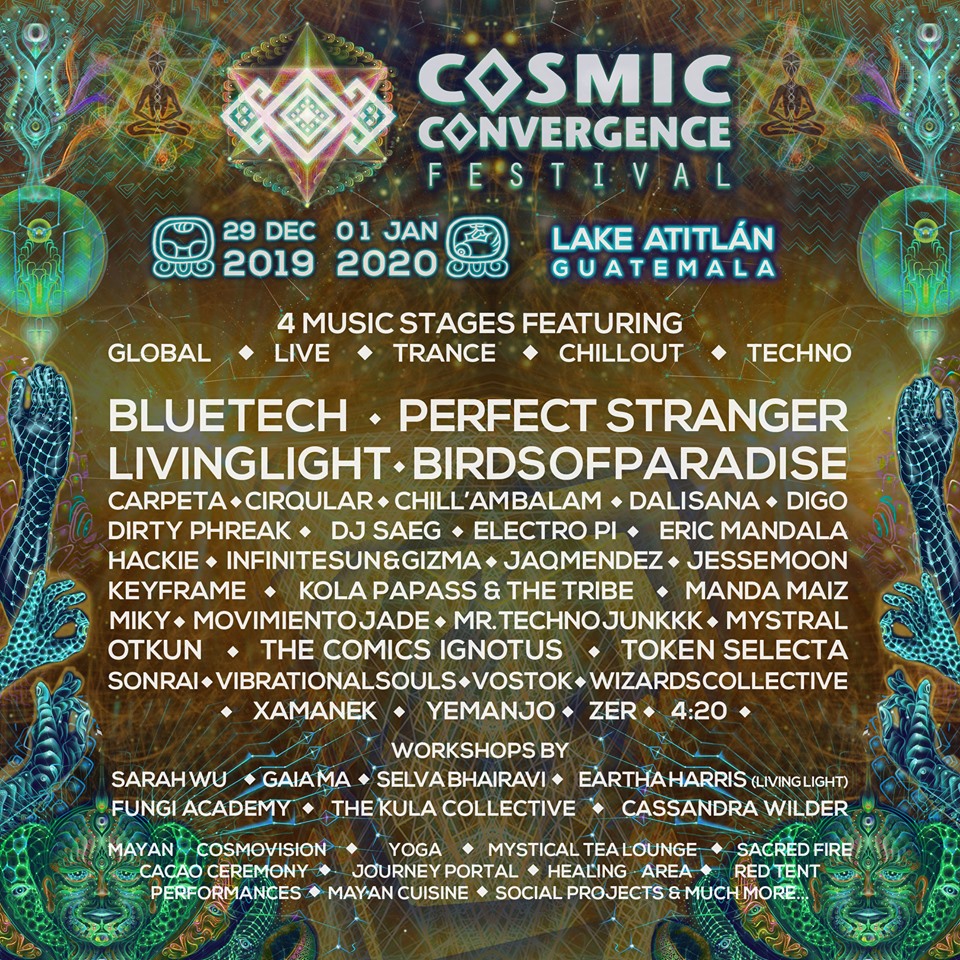 ---
EVENT: SAVE THE DATE! FEBRUARY 8TH, 2020 – Intimate Night with Perfect Stranger @The Midway SF
In this edition of Intimate Night we are going to celebrate Perfect Stranger's 50th bday with a special guest appearance by Desert Dwellers. This is going to be one for the books so save the date, and get ready to fly!
~We believe the electronic scene is so much more than just music, its an experience, a philosophy, a journey. Let us take you on yet another wild ride.
More info to come & tickets on Facebook!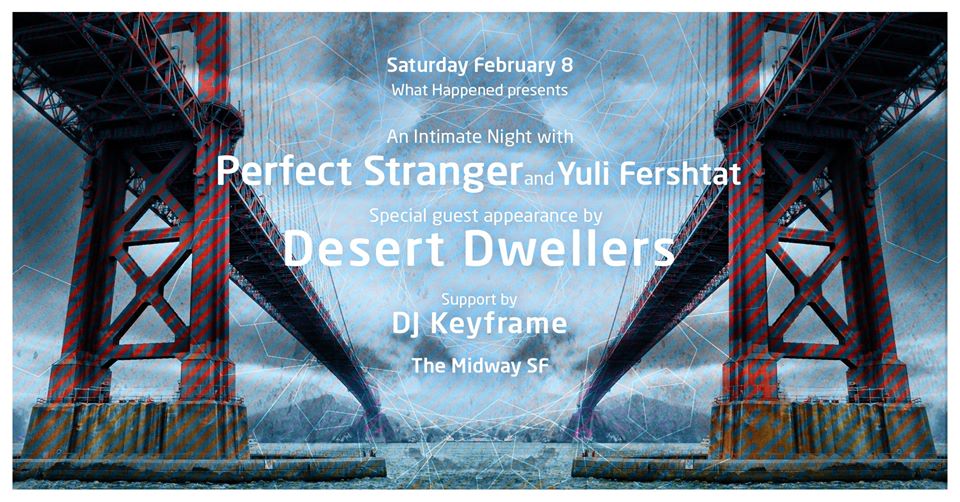 ---
THE BLOOM SERIES RETURNS
We're honored to continue supporting The Bloom, an upcoming documentary series which uncovers the story of transformational festivals and the reality they have to reveal to the world. The Bloom explores the world of transformational festivals—the first millennial counterculture of our digital era. These pop-up villages – sometimes cities – of thousands give a glimpse of what reality would look like if it was run by artists. Together, they escape the default world for days or weeks at a time to build and create their own inspired wonderlands, exploring themes that are surprisingly relevant to our greater conversation. Check out their awesome new site at: https://thebloom.tv/
Through three episodes, The Bloom explores how themes of inspiration, connection, healing, co-creation, participation, modeling, mythos, ritual and the sacred exist at Transformational Festivals. To watch the first 3 episodes, including the third episode that we're honored to have Executive Produced, please go to https://thebloom.tv/watch/.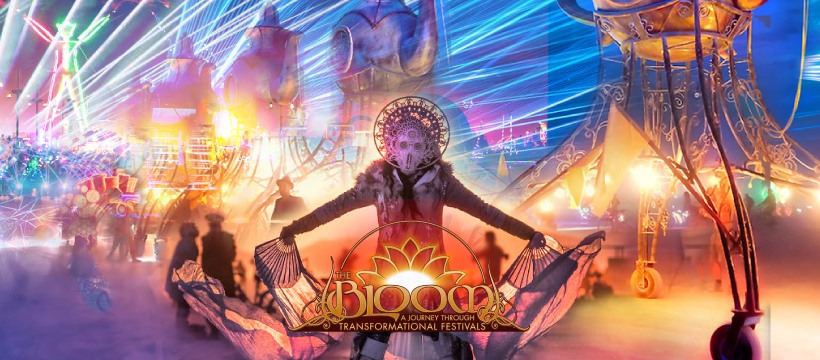 ---
Keyframe & VR
We've grateful to keep expanding and growing in our work! We've been pivoting towards XR; here's a link that showcases some of our projects, training, and events: http://keyframe-entertainment.com/vr/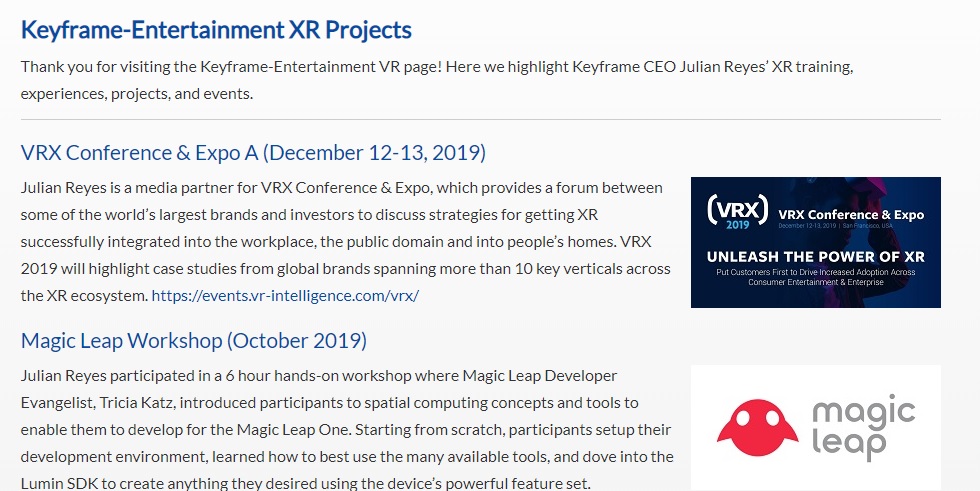 ---
As always, feel free to share with us projects that inspire you so that we can we can post in our network. We strive to make this blog an avenue by and for the Intentional community.
If you have music mixes and memes that you'd like to have featured on Evolver EDM, send them to: Natacha .at. keyframe-entertainment.com.
Connect with us on social media: