Keyframe Blog August 2019
Hello hello!
We hope you're having a great summer season!
Check out this month's selected mix, exciting upcoming events, and new music and book releases!
Here's David Starfire's latest mix, 'Oj Mome'! We're honored to join him at Wisdome LA's SINGULARITY event on October 3rd! Read all about it in our interview on Reality Sandwich!
---
AUGUST 3rd: SINGULARITY by Visual Reality @Wisdome, Los Angeles
Visual Reality Presents SINGULARITY at WISDOME – Converging on the future of art, music, and immersive tech. A single-day new media festival in the heart of LA. Featuring David Starfire Live in 360! Visual Reality returns to the massive 360 projection domes of Wisdome.LA for a deeper exploration into sight, sound, and new dimensions of creative expression.
SINGULARITY explores a variety of technologically enhanced art forms that are designed to inspire wonder and enhance perceptions. Seeing is believing in this world of infinite possibilities, as you become immersed in a full spectrum of new realities and stunning audio/visual performances.
Participants will explore a curated selection of awe-inspiring multi-sensory meditations, visionary VR voyages, and augmented reality experiments. Find yourself getting lost in a zero point of consciousness expanding performances and experiences. Meet old and new friends alike as we gather for this once-in-a-lifetime trip through space and time. Get more info in our interview on Reality Sandwich!
Choose your own adventure:
▲ Immersive Full Dome Dance Party Featuring David Starfire Music / Ryan Origin / KEYFRAME
▲ Live Audio/Visual Performances by I AM HALO / Axon Genesis / Daniel Pritchett (Dream Upright)
▲ Mind-blowing 360 Projection Mapping by Michael Strauss Visuals
▲ Soundbath Meditation by Torkom Ji w/ Vibrating Floor by Isaac Sabu (Frequency Love)
▲ Immersive 360 Audio/Visual Enhanced Yoga Session by Bender Flow led by Yazamin Nadis of Soho Yoga
▲ Live Digital VR Painting by Salviia Droiid, Benedigital, and Liquid Light Project
▲ Interactive Art Installations by Nathan Skyhorse and many more…
▲ Delicious Vegan Food / Vendor Village / Conscious Community
▲ SAMSKARA Exhibition: Your ticket to SINGULARITY grants full access to all FIVE of the domes at Wisdome.LA including the Samskara "A Journey Beyond The Mind" exhibition. SAMSKARA features a fully immersive 360 projection show, the psychedelic Microdose VR experience, and an interactive art gallery featuring the works of visionary artist Android Jones.
▲ Augmented Visions: The Augmented Visions art exhibition demonstrates new forms of expression using projection mapping and AR software. Curated by Michael Strauss, the gallery features digitally enhanced art from an amazing lineup of innovative visual artists including Ben Ridgway, Simon Haiduk, Brad Rhadwood, Hakan Hisim, Benedigital, Vajra, and Salviadroid. Witness unbounded creativity as canvases magically spring forth with animation, and sound effects. Reality will never be the same!
▲ Transcendent VR gallery curated by Visual Reality: Plug in and open your eyes to a full spectrum of immersive art, multi-sensory meditations, and interactive experiences. Discover new realities in our continuously evolving collection of groundbreaking projects created by our collective of interdimensional artists, audio alchemists, and digital wizards.
Get your tickets and confirm your attendance on Facebook!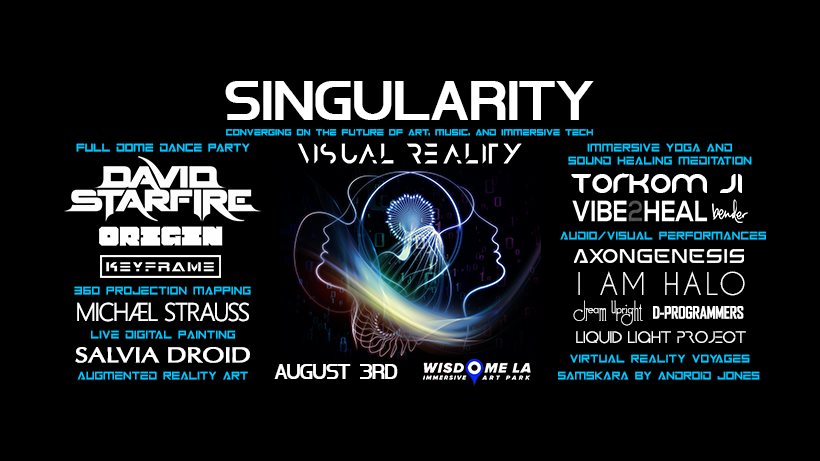 ---
AUGUST 16: Keyframe presents "Chill Beats" with Gagarin Project @Asiento in SF
Intimate free community gathering welcoming our International friend Gagarin Project visiting SF before the Burn and celebrating CHILL MUSIC:
* Gagarin Project – https://soundcloud.com/gagarinproject
Gagarin Project is a collective of conscious artists, music producers, dancers and DJ's.We explore the realms of mind expanding music, psychedelic grooves for body and soul. Our music are not limited to a certain genre, juggling between ambient, modern psychedelic & bassmusic, psytrance and techno. Gagarin Project is the international collaboration that has evolved from the ideas of conscious living, kindness and love to other humans, our brothers and sisters.Moreover it's activity is greatly inspired by the values and traditions of ancient civilizations, universal principles of love,natural and healthy lifestyle. Gagarin Project collective have performed at the biggest festivals all over the Europe,USA, Brazil & Asia. Our moto is LIVE LOVE CREATE. We spread good vibes &music on the planet ! https://www.psybient.org/
* JEF STOTT – https://soundcloud.com/jef-stott-embarka
Jef Stott has been deftly navigating the realms of world fusion music for over a decade, where he has consistently been at the forefront of the International Global Bass movement. Jef has recently become the Hookahdome (premiere Burning Man soundcamp) artistic director and main DJ for events on and off the playa. As a trained anthropologist, he has made an in depth academic study of the instruments of the Middle East with master teachers including Hamza el Din, Omar Faruk Tekbilek among others. As a producer and composer, he has released many full length albums with Stellamara, Lumin, MC RAI and Qadim as well as many remixes including Azam Ali, David Starfire, Gaudi, Cemali, Adham Shaikh, Akara, Atash, among others.
* OONA X – https://soundcloud.com/oonaxiss
Tashi Pamo is OONA X, a San Francisco based resident DJ of Opel Productions and Burning Man camp Opulent Chill. Her sets are getting noticed for her ability to move a dance floor through the depths of a broad range of emotional grooves, highs, lows, peaks and valleys she expresses through an exquisite, cross-cultural eclectic selection of tracks weaved through multiple genres.
* GIZMA (special Chill set) – https://soundcloud.com/gizma-1
Gizma, originally from Mexico and now a San Francisco based DJ, producer, and sound designer, started djing 14 years ago and learned electronic music production at the Pyramind Studios in San Francisco, CA. She was included in the Psy-Sisters Collective in 2017, and in Spun Records in 2018. Gizma has played at outdoor festivals in California such as; Red Marines, Spirit of Goa, How Weird Street Faire, SF Pride, Xexify, Starcamp Shasta, Mandala, Silent disco and Super Hero Street Faire. As well as venues in Mexico and San Francisco.
Get your tickets!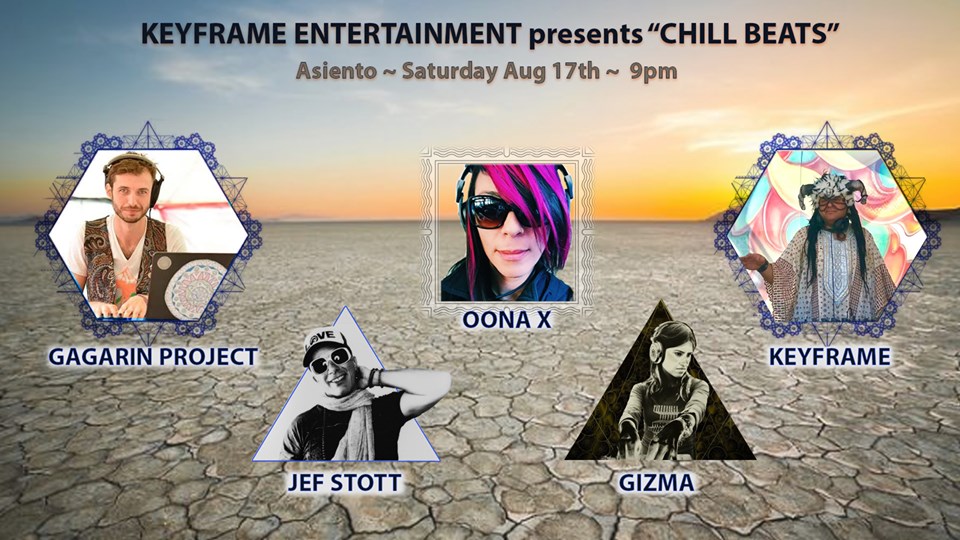 ---
EVENT: AUGUST 22 – 26 – FREE EARTH FESTIVAL @HALKIDIKI, GREECE
Free Earth is a collaboration of like-minded dedicated psychedelic freedom fighters determined to bring back the vibe to the outdoor party scene. A family gathering, with 3 music stages, at the Azapiko beach, an amazing remote seaside camping location in Halkidiki, Greece!
Keyframe is honored to be invited to play a set there this year, at the OXYGEN Stage! Get your tickets and confirm your attendance on Facebook!
---
NEW MUSIC & BOOK RELEASES!
EXCLUSIVE TRACK PREVIEW: Heather Christie & Phutureprimitive team up for 'Little Bird'
Heather Christie has collaborated with Evan Fraser of Dirtwire, Vir Mccoy of The Dogon Lights, and co-producer Phutureprimitive to bring you her newest single, "Little Bird." Read all about it in our Reality Sandwich interview!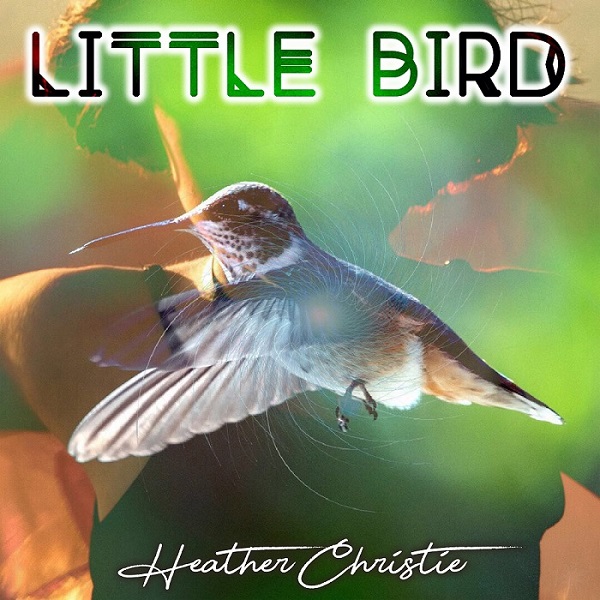 JIVANA's Book Explores The Creation of Rave Culture's First Superheroine & Interview
First-time author JIVANA has announced the release of her debut book Rave: Mythophrenia, a novel deeply rooted in the spirituality of electronic music culture. JIVANA also released a comic book and precursor to the book earlier this year titled "Save The Rave." Loosely based on real-life events, both the book and comic closely examine the making of rave culture's first superheroine, Raver J. Read the interview on Reality Sandwich!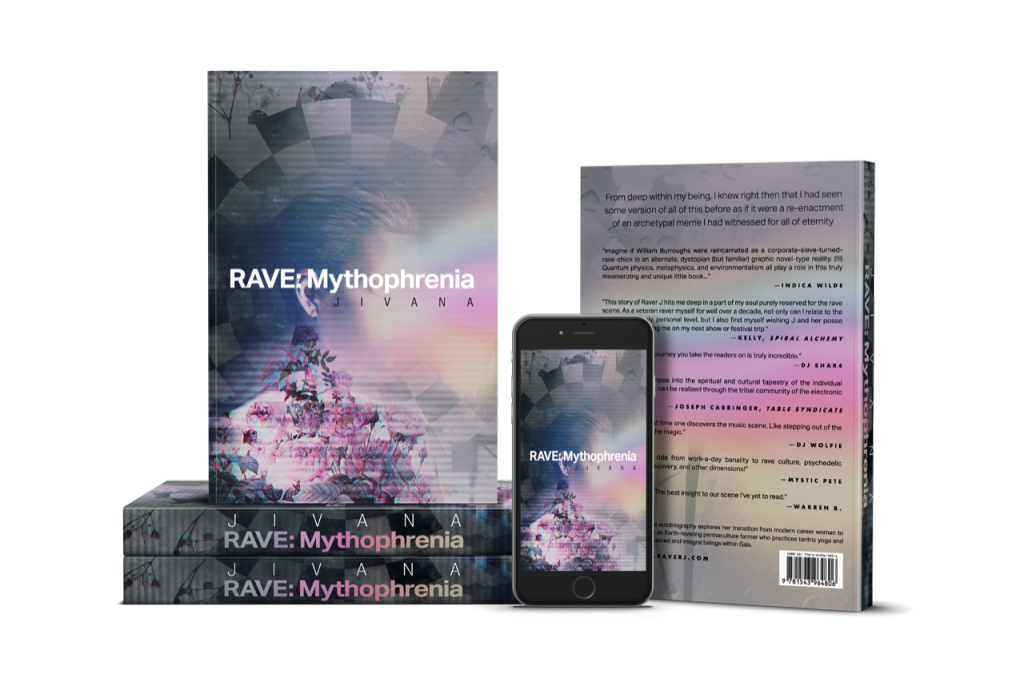 ---
As always, feel free to share with us projects that inspire you so that we can we can post in our network. We strive to make this blog an avenue by and for the Intentional community.
If you have music mixes and memes that you'd like to have featured on Evolver EDM, send them to: Natacha .at. keyframe-entertainment.com.
Connect with us on social media: