Keyframe-Entertainment has been involved in the production of XR/music/Tech events, film screenings, and conference afterparties for many years. Below you'll find a list of past tech events. For our upcoming events, please visit our New & Recent Events page.
---
PAST EVENT: Playable.GDC2020 @Hotel Whitcomb, SF (March 18, 2020)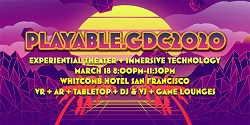 Join Playable Agency for a night of innovative immersion, hypermodern art, and gaming – cyberpunk performances, dancing & room for lots of games in over 10,000 sq ft of demo floor space. Featuring fun from Playable Agency game devs and artists with: Mixed Reality Dance Party in NeosVR, Lightform, Mystic Midway, Epic Immersive, Museum of Future Sports, Walls 360, Keyframe, and more!
---
PAST EVENT: VRX Conference & Expo A (December 12-13, 2019)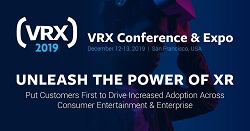 Julian Reyes was a media partner for VRX Conference & Expo, which provides a forum between some of the world's largest brands and investors to discuss strategies for getting XR successfully integrated into the workplace, the public domain and into people's homes. VRX 2019 highlighted case studies from global brands spanning more than 10 key verticals across the XR ecosystem. https://events.vr-intelligence.com/vrx/
---
PAST EVENT: The xRS Week Keyframe Happy Hour: Electronic Music & XR (October 16th, 2019)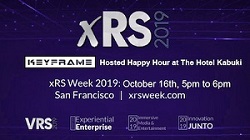 Julian Reyes hosted xRS Week 2019's Happy Hour on October 16th, 2019 @ The Hotel Kabuki as a special session.
xRS Week is VR/AR's top executive conference and expo, offering strategic dialogue and insight into the future of virtual & augmented reality. https://xrsweek.com/special-sessions/
---
PAST EVENT: SINGULARITY by Visual Reality @Wisdome, Los Angeles (August 2019)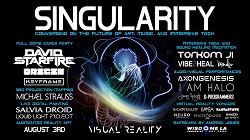 Visual Reality returned to Wisdome.LA for a converging on the future of art, music, and immersive tech. The event featured DAVID STARFIRE live in 360, Immersive Full Dome Dance Party w/mind-blowing 360 Visuals, Soundbath Meditations w/ Vibrating Floor + Audio/Visual Yoga, Live Digital Painting + Augmented Reality Art Gallery, and Transcendent Virtual Reality Exhibition / XR Experiments. Keyframe played a DJ set, promoted, and showcased VR experiences.
---
PAST EVENT: DJ Keyframe puts Tribe XR to the test (March 2019)
Keyframe was in the Viveport house giving Tribe XR a spin. He put his years of DJ knowledge into the VR experience and the results were amazing.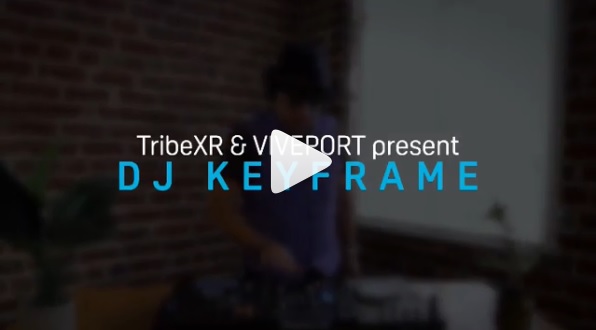 ---
PAST EVENT: The SF pre-party of Mayan Heart Festival & Cosmic Convergence (November 30, 2018)

On November 30, KEYFRAME is honored to have hosted "COSMIC HEART", the San Francisco PRE-PARTY to two very special festivals held in Guatemala in December: Mayan Heart Festival & Cosmic Convergence 2018. The event took place at the now closed Onedome Mixed Reality Art Experience. Learn more about Onedome on Variety.com.
---
PAST EVENT: Keyframe presents the Convergence of Electronic Music & VR (October 17, 2018)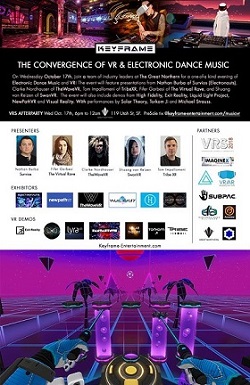 On October 17th @The Great Northern in SF, Keyframe showcased the intersection of VR and Electronic Dance Music with talks from Nathan of Survios (Electronauts), TheWaveVR, TribeXR, The Virtual Rave and SwanVR. The event included demos from High Fidelity, Exit Reality, Liquid Light Project, NewPathVR, Visual Reality, and performances by Solar Theory, Torkom Ji, and Michael Strauss. The event was co-produced with ImagineX Productions and ARTandVR, and had sponsor support from SUBPAC, Pyramind, Chronos Global Academy, VRARA, EMA and the VRS Conference. View our trailer video below, and visit our Convergence event page.
---
PAST EVENT: Con Te Damanhur VR App launch nonlinear 360° experience (June 2018)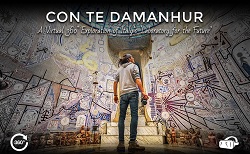 Keyframe is the Producer of Director Fifer Garbesi's project "Con Te Damanhur", a Virtual 360° experience of Damanhur, the "laboratory of the future for humankind." This project offers a rare opportunity to glimpse into this ecovillage and spiritual community situated in the Piedmont region of northern Italy.
---
PAST EVENT: VRLA (May 2018)

Keyframe sponsored the Visual Reality area at VRLA on May 4-5, 2018.
VISUAL REALITY has been bridging the gap between art, technology and consciousness since 2016. They design experiences and produce events that open hearts, lift spirits, and blow minds.
Their pioneering multi-sensory events blending VR with psychedelic augmented art, live audio/visual performances, and sound healing meditations provide a unique perspective on conscious entertainment and transformative technology, as well as an engaging restorative experience.
---
PAST EVENT: LOCZI Design Fundraiser Multi-Disciplinary art installation for SF DESIGN WEEK (May 2017)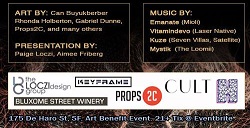 Keyframe Co-Produced LOCZI Design's FUNdraiser for SANCTUARY, a multi-disciplinary art installation for San Francisco Design Week's Opening Reception. The event featured presentations, art installations, and DJs.
---
PAST EVENT: ARTandVR (February 18th, 2017)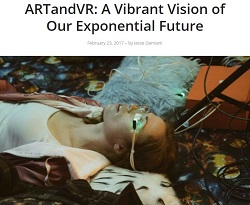 Keyframe sponsored the February 2017 ARTandVR event.
On February 18th, the newly renovated HACK Temple hosted the San Francisco-based ARTandVR exhibition. With over thirty featured artists, performers, and exhibitors, every part of the church presented a novel experience.
Read the ARTandVR event review by Jesse Dimiani.