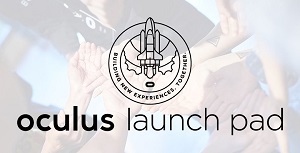 Oculus Launch Pad is a program designed to support promising VR content creators from diverse backgrounds with hands-on training and support, so they can iterate on their unique ideas and bring them to market. Oculus Start provides qualifying developers with access, support and savings so they can focus on what's really important – creating inspired VR applications. Julian Reyes, founder of Keyframe, is an alumnus of both programs.
---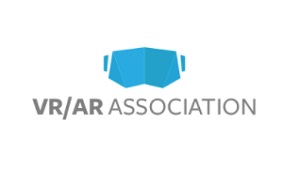 The VR/AR Association (VRARA) is an international organization designed to foster collaboration between innovative companies and brands in the VR and AR ecosystem that accelerates growth, fosters research and education, helps develop industry standards, connects member organizations and promotes the services of member companies. Connecting a community of cross-vertical knowledge in virtual reality and augmented reality, the association accelerates the market and offers better productivity and return on investment for the VR/AR Association member community, bringing better experiences to market. The VR/AR Association promotes and supports VR/AR Chapters in cities throughout the world.
---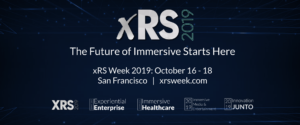 xRS Week is VR/AR's top executive conference and expo, offering strategic dialogue and insight into the future of virtual & augmented reality.
– Hear from more than 100 high-caliber speakers across a program of over 50 sessions
– Gain valuable insight for managing through turbulent times facing the future of immersive technologies
– Build relationships with a community of more than 800 decision-makers from all facets of the VR/AR industry
---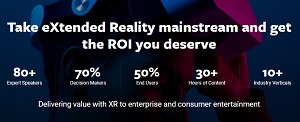 XR USA provides a forum between some of the world's largest brands and investors to discuss strategies for getting XR successfully integrated into the workplace, the public domain and into people's homes. XR USA highlights case studies from global brands spanning more than 10 key verticals across the XR ecosystem.
---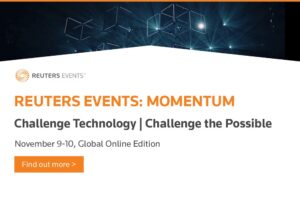 Operating from a single central London base, Reuters Events is now one of the largest and fastest growing events companies anywhere in the world. Reuters Events serves a diverse range of industries and places a focus on the challenges and opportunities resulting from technological and strategic innovation.
Reuters Events MOMENTUM Virtual Forum (Nov 9-10, 2020) is the place to discuss changing consumer behavior, new offerings and business models as well as future technological innovation. Together we can challenge the possible and determine technology's future impact, making our world a better place.
---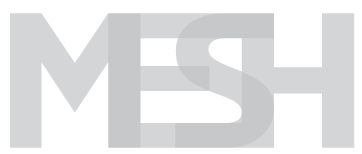 MESH is a consultancy providing strategic guidance, planning & execution of XR projects, immersive installations & interactive experiences.
At its core, MESH is a highly curated network of talent, capabilities and resources across every spectrum of the XR, immersive & interactive mediums. Matching needs and capabilities and ensuring alignment across the board, MESH carefully selects its partners to create long-standing relationships between all parties. MESH works with Brands & Agencies on experiential activations with XR at the core.
---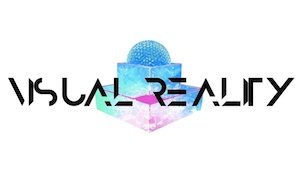 Visual Reality is a visionary event production company and new media art collective with an eye on a positive future for humanity. They create environments that facilitate deep inner journeys, as well as community building social connections. Their pioneering multi-sensory events blending VR with audio/visual art, live performances, and sound healing meditation provide a unique perspective on immersive entertainment and transformative technology, as well as an engaging restorative experience.
---

MeetinVR is the first social VR platform in Denmark and top 10 social VR apps for business in the world. MeetinVR enables you and your team to meet in interactive VR spaces. Review and approve design concepts and prototypes, share and brainstorm complex ideas & interact naturally as if you truly are in the same space.
---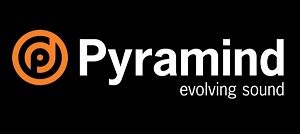 Pyramind is America's premier digital music and audio production academy in San Francisco and Online. Pyramind is San Francisco's leading institute for music production education and creative studio services. Their ground campus, online training programs and mentorship network provide an immersive learning experience that accelerate the careers of music producers, sound designers, composers, audio engineers, and electronic music artists.
---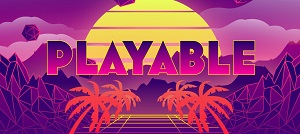 Playable.Agency produces immersive and interactive experiences of all types, from VR, AR & XR art to theatre that connects people to each other in new ways.
Playable believes in the power of invitations to play and collaboration in the magic circle of gameplay.
---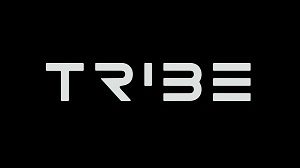 Tribe harnesses VR and AR to enable people to learn real world skills. Learning by doing is scientifically proven to cement knowledge better than watching videos, reading or sitting in class. their first vertical is Music production and DJing. A virtual mentor explains the basics of DJing, teaches techniques on realistically-rendered virtual decks.
---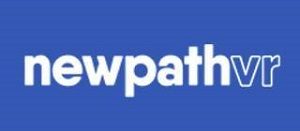 NewPathVR is the creator of personal development and emotional intelligence applications in virtual reality. The company uses research-based methods from its proprietary Active PsychologyTM library to create wellness applications for VR with the goal of evoking positive change through transformative technology. We also teach accredited courses in VR Psychology and power the world's first VR wellness portal — RenewVR.com.
---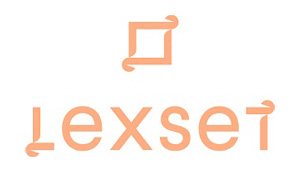 To enable better computer vision development, LexSet has created TDaaS (Training Data as a Service), using 3D content to create photo-realistic synthetic data to train Vision AI models. The approach allows users to generate limitless amounts of training data on-demand; customizing the camera type, lighting conditions, occlusions, and materials in a training set purpose generated for each application. TDaaS has been specifically proven in making better AI vision systems for robotic object recognition and navigation, without needing photos in the training set.