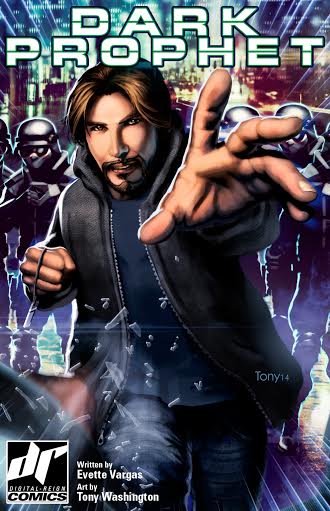 Keyframe-Entertainment has signed on as Associate Producer of the comic book "Dark Prophet." Written, Directed and Produced by Evette Vargas, "Dark Prophet" is a multi-media film project whose comic book component premiered at the July 2014 Comic Con conference. The "Dark Prophet" 2.5 Virtual Reality comic book featurette debuted at NY Comic Con in October 2014.
DARK PROPHET is a present day sci-fi action thriller about gifted music student, Dai Shepherd, who discovers top secrets hidden in the binary codes of songs, and then finds himself framed for his girlfriend's murder. To find her killer and save the world as we know it, Dai must stop Black Box, the covert government Intel agency that planted the secrets, from starting world war. The war will trigger a cyber-intelligence take over of the planet. Think The Matrix meets 24 and of today's Top Secret Intelligence Leaks.
Digital-Reign, DARK PROPHET's production company, has partnered with Keyframe-Entertainment to produce the comic book as their first joint venture. Evette Vargas, writer of the comic book, is the co-founder of Digital Reign and the brainchild of DARK PROPHET. Vargas wears many hats as the franchise's Creator, Writer, Director, and Exec Producer. To produce the comic book, Vargas joined forces with fellow Producers Ricardo Reyes and Carlos Arriaga, Marvel Artist Tony Washington, and production company Keyframe-Entertainment. Julian Reyes, founder of Keyframe-Entertainment, is the Associate Producer of the DARK PROPHET comic book and 2.5D VR experience. Keyframe-Entertainment is also the official book distributor in San Francisco.
Season 1 of the mini series is available on Amazon: https://www.amazon.com/Dark-Prophet/dp/B01I67ED9C
Follow on Twitter and Facebook.
View the Press Releases:
Dark Prophet comic premieres at Comic Con
Dark Prophet 2.5 Virtual Reality comic featurette debuts at NY Comic Con
Preview of the DARK PROPHET Virtual Reality Comic Book Series: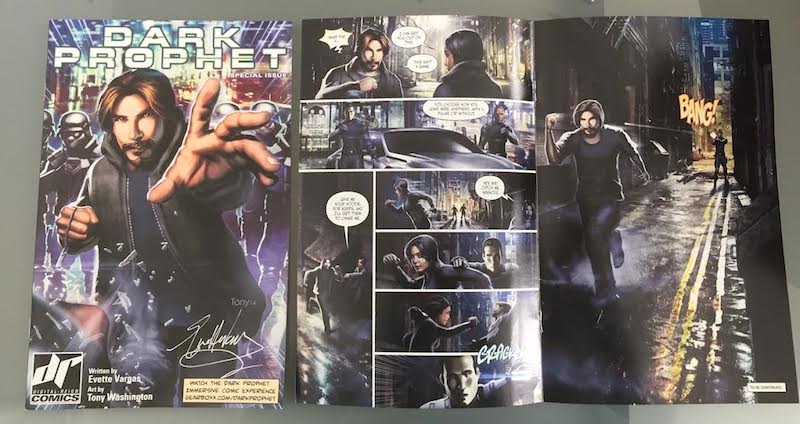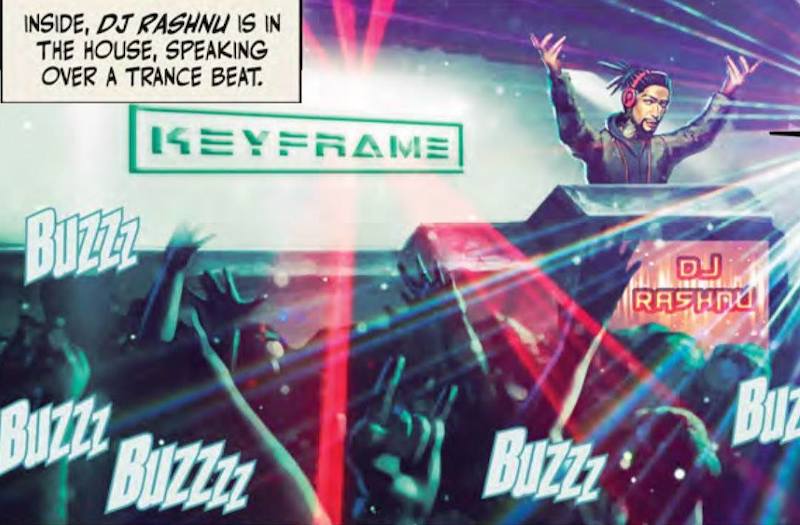 DARK PROPHET Series trailer: