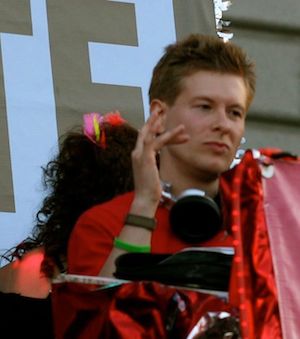 In childhood it wasn't a book Derek Ryan kept under his covers late at night – it was a pair of headphones. Listening to the late night shows on the Santa Monica university radio station KCRW he discovered the mind expanding experiences of synthesized soundscapes, adding a whole other dialect to his second language of music. (Japanese is his third, but that's another story.)
Then, while living in France, Derek discovered the trance genre in Antiloop's "Nowhere to Hide" and Energy 52′s "Cafe Del Mar" on a Love Parade compilation, bringing him ever closer to the melodic textures of this electronic world. One day, in Paris, guided by fate, he completed this crescendo when he accidentally stumbled upon his first outdoor rave – Derek was home.
Returning to the US, Derek headed for the San Francisco club and underground scene. He bought turntables in 2003, deciding to place himself directly in the flow of the sounds he came to love in the chaos and freedom of a Parisian street rave.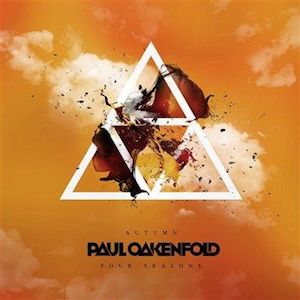 Ever since, he has dedicated himself to bringing the raw emotional power of melodic dance music to dance floors and headphones from the San Francisco Bay Area to Tokyo to Black Rock City and beyond through DJ appearances and crafting cutting edge melodic dance sounds in original studio productions, remixes, and collaborations such as BluDream, Panic, and Aureal.
Derek Ryan tracks have been rocking clubs worldwide in the crates of such DJs as Markus Shulz, Kaeno, Giuseppe Ottaviani, M.I.K.E, Suzy Solar, Mike Koglin, Above & Beyond, Tempo Giusto, Imag'in, Steve Anderson and more, and have been played on top radioshows/podcasts including Trance Around The World, Global Sound System, Global DJ Broadcast, SAME, Amadeus, In Love For Trance.
Between rave-reviewed productions and live DJ sets described as "blissfully rippin", Derek continues to live true to his motto of delivering driving melodic beats to the masses.
Jason Knight's track "Deep Forest" (Derek Ryan remix with vocals by Jiin Christou) was selected by Paul Oakenfold to appear in the "Autumn" album: Four Seasons – Autumn (Mixed By Paul Oakenfold), track #9.
Check out his Facebook and Souncloud.