Keyframe is honored to have co-created and supported a range of print projects. Learn more about them below.
ReInhabiting the Village
"ReInhabiting the Village" is a multi-media community resource project co-created by an alliance of visionary partners sharing their knowledge and experience. This multi-phased project will launch with the publishing of a printed book, eBook, and companion workbook in spring 2015, followed by an interactive website with a holistically integrated resource directory and a suite of collaborative tools. The project will feature over 40 selected contributors of diverse backgrounds and cover a variety of eco-conscious themes. The project is being managed by Creator and Author Jamaica 'Jai Ma' Stevens and Executive Produced by Keyframe-Entertainment.
To learn more, visit the ReInhabiting the Village page.
Amplify Her Motion Comic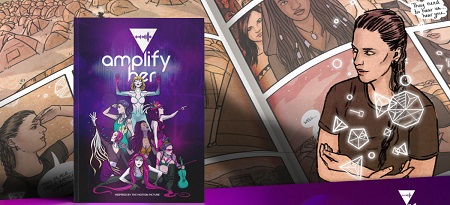 Amplify Her is a six-chapter graphic novel and motion comic series that expands on some of the characters featured in the Amplify Her documentary film.
Each chapter is written, illustrated, animated and scored by a team of female creators from across North America, and features WALA, A Hundred Drums, Applecat, CloZee, Lux Moderna, Blondtron, and Kytami. The project explores the emerging feminine movement across more platforms, revealing that our greatest gifts can be borne out of our deepest wounds.
To learn more, visit the Amplify Her Motion Comic page.
Lucidity Mythos Oracle Card Deck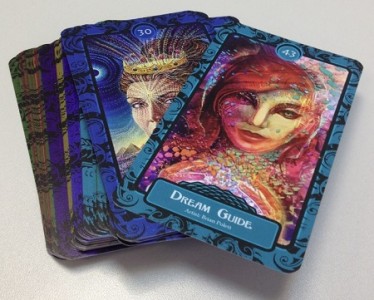 The Lucidity Mythos Oracle Card Deck contains untold mysteries and secret keys to unlocking your personal mythology. It interweaves symbolic art with mythic metaphor, spiritual archetypes, and dream concepts, opening a portal to internal reflection and timeless wisdom.
Featuring the work of 22 visionary artists, this 55-card deck is meant to operate as a stand-alone oracle deck and is being integrated into onsite ARGs (Alternative Reality Games) to be played at festivals.
To learn more, visit the Lucidity Mythos Oracle Card Deck page.
"Alchemistas" Visionary Art Book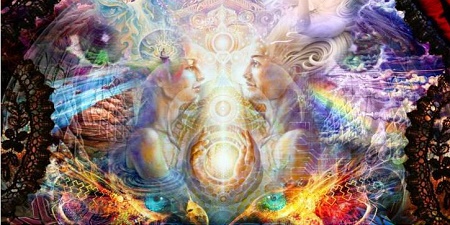 Keyframe-Entertainment is supporting the production of Darren Minke's Visionary Art book "ALCHEMISTAS".
"ALCHEMISTAS" features these Visionary Artists and more:
Andrew Gonzales, Andrew Jones, Luke Brown, Cameron Gray, Robert Venosa, Martina Hoffman, Mark Henson, Mariela de la Paz, Amanda Sage, Carey Thompson, Darren Minke, Chris Dyer, Xavi Panneton, Adam Scott Miller, Michael Divine, Hans Haveron, Ishka La, Autumn Skye Morrison, Michael Garfield, Brian Paul Smith, Mark Lee, Krystleeyez, Jessica Pearlstein, Dave Lawell, Viandara, Justin Totemical, Mugwort Artemisia, Geoglyphiks, Tourmaline Todd, Michael Heltebrake, Adam Fu Reed, Keerych Luminokaya, Ka Kathryn June Amorastreya, Jamie Kaminskas, Laura Borealisis, Ashley Foreman, Emma Watkinson, Brig Marlin, Laurence Caruana, and many more.
To learn more, visit the Visionary Art Book page.