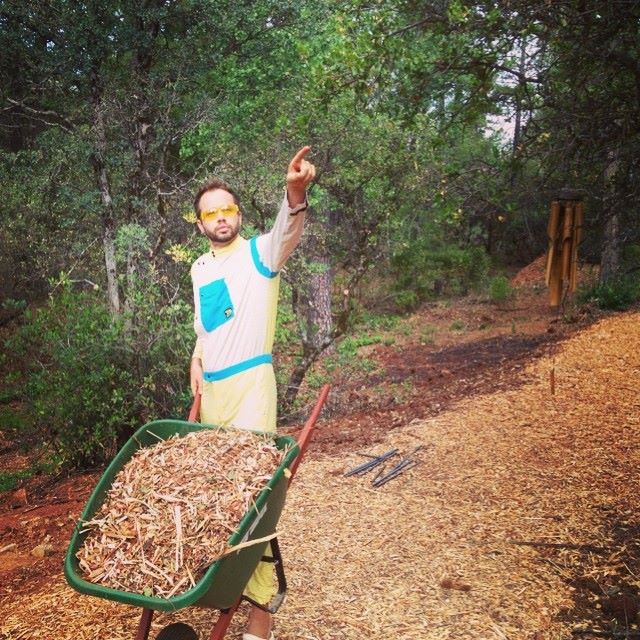 Keyframe is an avid supporter of permaculture, as highlighted by its Fall 2014 sponsorship of David Sugalski aka The Polish Ambassador's permaculture tour, "Pushing through the Pavement." The 32-citywide "Pushing Through the Pavement" tour was made possible through a successful Indiegogo crowdfunding campaign, which surpassed its $35,000 goal by $8760. The tour converged live music, local organizations, permaculture groups, sustainability educators, and gardeners to bring the know-how and skills to put the principles of permaculture into reality.
Due to overwhelming support and excitement, some cities held multiple days of action with multiple project sites ranging from permaculture education to direct community action. This included visiting eco-villages and permaculture design sites, and working with local organizations and volunteers to transform communities, to spread sustainable and regenerative practices–from building earthships, creating community gardens, planting food forests, to cleaning up public space. These "action days" engaged thousands of fans across the nation to get involved with projects in their communities and immersed them in a work party focused on building the world we want to live in. The team is continuing to organize permaculture action in communities across the country.
In January 2015, a second Indiegogo campaign was launched for the Permaculture Action Tour Film. The film reveals footage of the 1st Permaculture Action Tour across the country with The Polish Ambassador & more.
In March 2015, the Permaculture Action Tour Film Indiegogo campaign successfully met and surpassed its goal; raising $4368 from 59 funders. Keyframe is Associate Producer of the Permaculture Action Tour film.
Visit the website and Facebook page.
CLICK TO WATCH THE PERMACULTURE ACTION TOUR FILM!