Film
Keyframe-Entertainment has been involved in many facets of the Film production and distribution process, working as Executive Producer, Associate Producer, Distributor and Community Screening Manager.
The films that Keyframe-Entertainment has contributed to are:
Amplify Her – San Francisco Purple Carpet Premiere Event Sponsor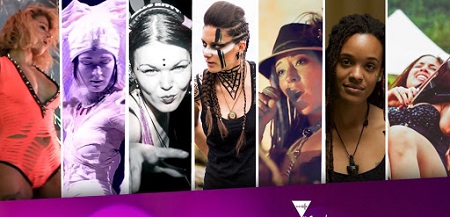 Directed by Ian MacKenzie and Nicole Sorochan, "Amplify Her" follows three Electronic Dance Music artists battling demons from their painful pasts to emerge as beacons in the global festival scene.
Keyframe is proud to have been the San Francisco Purple Carpet Event Premiere Event Sponsor, alongside co-presenter Bioneers.
For more info, visit our Amplify Her page.
---
Con Te Damanhur – Executive Producer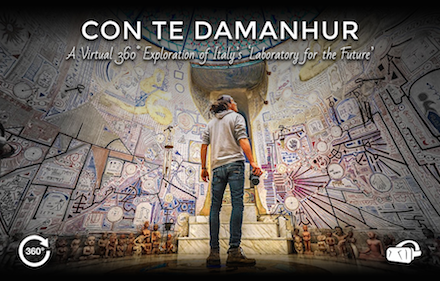 Keyframe worked as Executive Producer with director Fifer Garbesi in creating a Virtual 360° experience of Damanhur, the "laboratory of the future for humankind."
For more info and to collaborate, visit our Con Te Damanhur page.
---
THE BLOOM: A Journey Through Transformational Festivals

Keyframe is the Screening Director of all "The Bloom" episodes, and the Executive Producer of "The Bloom" Episode 3.
THE BLOOM (produced, directed and hosted by Jeet-Kei Leung, released 2013-2016) is a documentary webseries illuminating the emerging culture of Transformational Festivals, immersive participatory realities that are having profound life-changing effects on hundreds of thousands of lives.
Episode 1: Fundamental Frequencies
Inspiration * Connection * Healing
Episode 2: Practicing the New World
Co-Creation * Participation * Modeling
Episode 3: New Ways of the Sacred
Mythos * Ritual * The Sacred
Episode 4: GROWTH EDGES OF EVOLVING CULTURE
Gender Alchemy * Indigenous Right Relationship * Re-Inhabiting The Village
View our Bloom Series page.
---
Electronic Awakening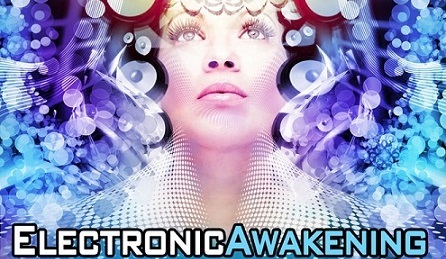 Keyframe is the Executive Producer "Electronic Awakening."
ELECTRONIC AWAKENING (produced and directed by Andrew Johner, released 2011) offers insight into the inner workings of the brain and its metaphysical connection to the repetitive beats that create at sense of oneness, unity and freedom that millions feel on the dance floor. Watch the VOD now on Vimeo!
With Original Music By:
Androcell, Bird of Prey, Cosmosis, The Crystal Method, Desert Dwellers, Drew Martinez, Eastern Sun & John Kelley, Elysium, Field Rotation, Govinda, Grouch, Jason Knight, Magic & Witchcraft, Nadis Warriors, Phutureprimitive, Random Rab,
Seamoon, Sheff, Shen, Shpongle, Solar Fields, Vibrasphere, Terrakroma, and Xerxes.
Interviewees:
Adam Apollo, Adil Kassam, Alex Grey, Alli Gallixsee, Bartosz Majczak, Brad Moontribe (Smith), Brent Coons, Charles de Ledesma PhD, Chiara Baldini PhD, Chris Hill, Christo Pellani, Dallas Moontribe, Daniel Pinchbeck, Davin Skonberg, Deepak Ramapriyan, Dela Moontribe (Christina de la Fuente), Dustianne North, Eric Baumgartner, Erik Davis PhD, Eva Clay, Garth Wynne-Jones, Goa Gil, Graham St John PhD, Hayward Bracey, Jason Knight, Joan Forest Mage, Johnathan Human, Julian Reyes, Kalix Sky, Liana Sananda, Luna Ravenchild, Mark Heley, Michael Gosney, Morgan Markowitz, Nate Hogan (Nature), Nickolas Begich PhD, Nina von Feldmann, Osiris Ishpapalo, Peter Ziegelmeier, Rawsheed Patton, Rick Doblin, Robin Sylvan PhD, Ross DJ Random, Russell Feingold, Satchi Om, Satsi Sonik, Sobey Wing, Solis Soulsinger, Starhawk, Susan Bostwick PhD, and Tania D Russell.
View our Electronic Awakening page.
---
The Polish Ambassador Permaculture Tour Film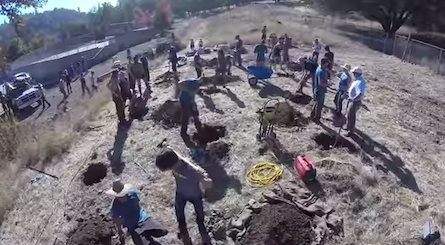 Keyframe is the Associate Producer of The Polish Ambassador's Permaculture Tour film.
The Polish Ambassador Permaculture Tour film features unique footage documented by tour videographer Zac Fabian, covering over 9,000 miles to 33 cities and 19 states, from San Francisco to New York City. It also features exclusive interviews with David Sugalski aka The Polish Ambassador, Ayla Nereo, and Mr. Lif from shows and behind-the-scenes about the tour and permaculture at the action days. Film footage also includes Don Tipping, Biodynamic Farmer & Permaculture Designer from Seven Seeds Farm in Oregon, Jerome Osentowski, Permaculture Educator at the Central Rocky Mountain Permaculture Institute in Basalt, Colorado, and many more.
View our Permaculture Tour film page.
---
The American Jungle – Associate Producer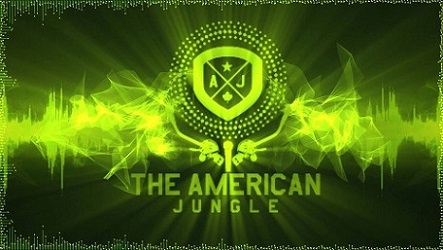 Keyframe is the Associate Producer of "The American Jungle."
THE AMERICAN JUNGLE (Directed by Joshua "Phenetic" Freeman and Jeremy "Onket" Ballard, release date TBA) is a documentary / film that educates, entertains, and stimulates the senses while capturing the energy, love, and individualism that separates Drum and Bass from any other type of music, while also showing the world Drum & Bass / Jungle's impact on the North American Electronic Music scene. The film screened in Chicago, New York, LA and San Francisco.
Visit our The American Jungle page.
---
Dark Prophet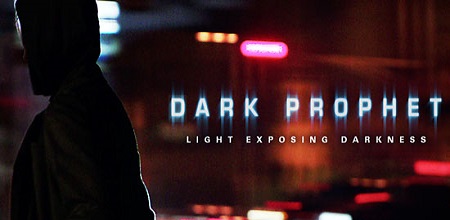 DARK PROPHET (Created, Written, Directed, and Exec Produced by Evette Vargas, released 2014) is a present-day sci-fi action thriller about gifted music student, Dai Shepherd, who discovers top secrets hidden in the binary codes of songs, and then finds himself framed for his girlfriend's murder. To find her killer and save the world as we know it, Dai must stop Black Box, the covert government Intel agency that planted the secrets, from starting world war. The war will trigger a cyber-intelligence take over of the planet.
Keyframe is the Associate Producer of the "Dark Prophet" comic book and 2.5D VR experience.
View our Dark Prophet page.
---
Music Videos
IAMEVE "Starman" Keyframe Remixes Video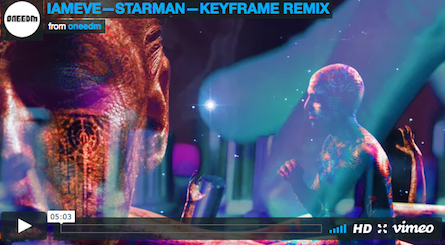 Keyframe is the Executive Producer of the IAMEVE "Starman" Keyframe Remixes video.
IAMEVE catapults us into another world with an unusual mix of sacred geometry and surrealism in a kaleidoscope of fantastical inspiration sparked by Geiger, Bowie, Kate Bush, and Lewis Carroll, to name a few.
It was from the EDM philosophy of remixology that Keyframe's Julian Reyes was inspired to not only produce the music remixes of IAMEVE's 2016 "Starman," but to remix the music video as well.
View our IAMEVE "Starman" Keyframe Remixes Video page.
---
Lucid Dream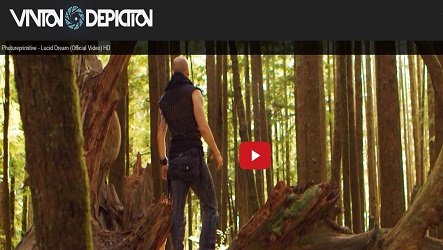 Keyframe is the Executive Producer of "Lucid Dream."
In July 2013, Phutureprimitive launched a Kickstarter campaign and partnered with a team of visual artists to create "LUCID DREAM," his first official music video. To bring the epic vision to life, multi-media production team Vinton Depiction, renowned visual effects creator Michael Miller, and lighting designer Michael Bowles joined forces to deliver jaw-dropping visual effects, lighting design and projection mapping.
View our "Lucid Dream" page.
---
Falling Tao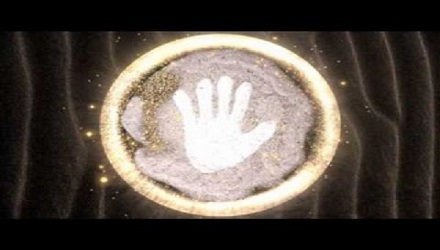 Keyframe is representing the distribution of "Fallling Tao."
In January 2014, Random Rab launched a new video for his track titled "Falling Tao" which appears on his album Release. The video features sculptures and structures built by hand and animated in AfterFX; a product of masterful work created by Abandon Building. The result is an extremely organic and unique flow that reveals the dedication put into each frame.
View our "Faling Tao" page.
To contact Keyframe-Entertainment regarding any Electronic Music, Festival or Conscious Film, please contact Julian .at. keyframe-entertainment.com.
---
Keyframe-Cinema Film Screening Platform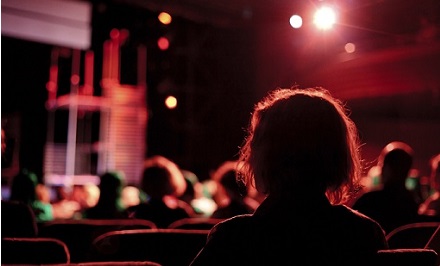 The Keyframe-Cinema film screening platform is an online web resource that allows Electronic Music filmmakers to share their movies with fans, film buffs, and festivals. Created by Keyframe-Entertainment; the Executive Producer & Film Screening Director of Electronic Awakening and The Bloom Series Episode #3. Our screening platform is designed to facilitate the community film screening process, and also automates the licensing and delivery of films. We will provide our members with a limited, one time, non-broadcast use license to publicly screen films, music videos, online classes, and other Transmedia. Our evolving catalog of films aims to document and preserve the evolution of Electronic Music culture through community screenings in art houses, clubs, universities, film festivals, etc. Our current film catalog includes "AYA: Awakenings," "Electronic Awakening," "The Bloom Series Episode 3: New Ways of The Sacred," and "DMT: The Spirit Molecule."
To learn more, please visit our Keyframe-Cinema page.
Aya: Awakenings

AYA: Awakenings is a documentary journey into the world and visions of Amazonian shamanism, adapted from the cult book 'Aya: a Shamanic Odyssey' by Rak Razam. As Razam sets out to document the booming business of Amazonian shamanism in the 21st century, he quickly finds himself caught up in a culture clash between the old world and the new. Braving a gringo trail of the soul, he uncovers a movement of 'spiritual tourists' coming from the West for a direct experience of the multi-dimensional reality shamanism connects one to.
View our "Aya: Awakenings" page.
Keyframe is supporting the "Aya: Awakening" film screening campaign. To view the list of screenings, go to http://www.aya-awakenings.com/screenings/. To learn how to host your own screening, go to Keyframe-Cinema.
DMT: The Spirit Molecule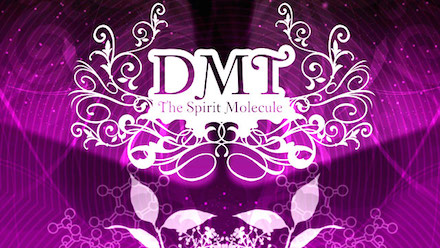 Produced by Mitch Schultz, Andrew Lee, and Rick Strassman MD, DMT: The Spirit Molecule investigates dimethyltryptamine (DMT), an endogenous psychoactive compound, which exists in humans as well as in numerous species of plants and animals. The feature-length documentary traces Dr. Rick Strassman's government sanctioned human DMT research and its many trials, tribulations, achievements, and inconceivable realizations. This includes looking deeper into the intense psychedelic experience that DMT causes when consumed, and examining DMT's scientific, spiritual, and cultural relevance. Ultimately, The Spirit Molecule explores the connections between cutting-edge neuroscience, quantum physics, and human spirituality.
View our "DMT: The Spirit Molecule" page.
The film is available for screening via Keyframe-Cinema. To learn how to host a screening, go to Keyframe-Cinema.