Keyframe-Entertainment has worked with a vast array of producers and DJs over the years. Please find below a list of DJs Keyframe (aka ManyNames) has collaborated with or booked directly.
---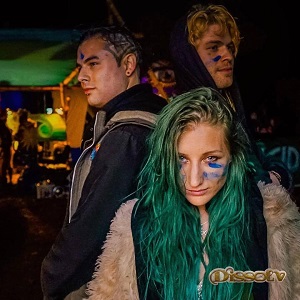 DISSØLV is a live hybrid electronic dance music project fusing global instrumentation, electric violin and dance performance. Their sound rides through waves of mesmeric melodies; from deep dubstep with ethno rhythms to high energy tribal trap. Their live experience is brought to life by electric violin and tribal fusion dance theatrics.
Dissølv has been on an ever-evolving sonic journey since 2010, with early origins as a live electronic band opening for world-class artists like Shpongle and Infected Mushroom.
Visit the DISSØLV page for more info and to read interviews on Reality Sandwich.
View their Facebook and website.

---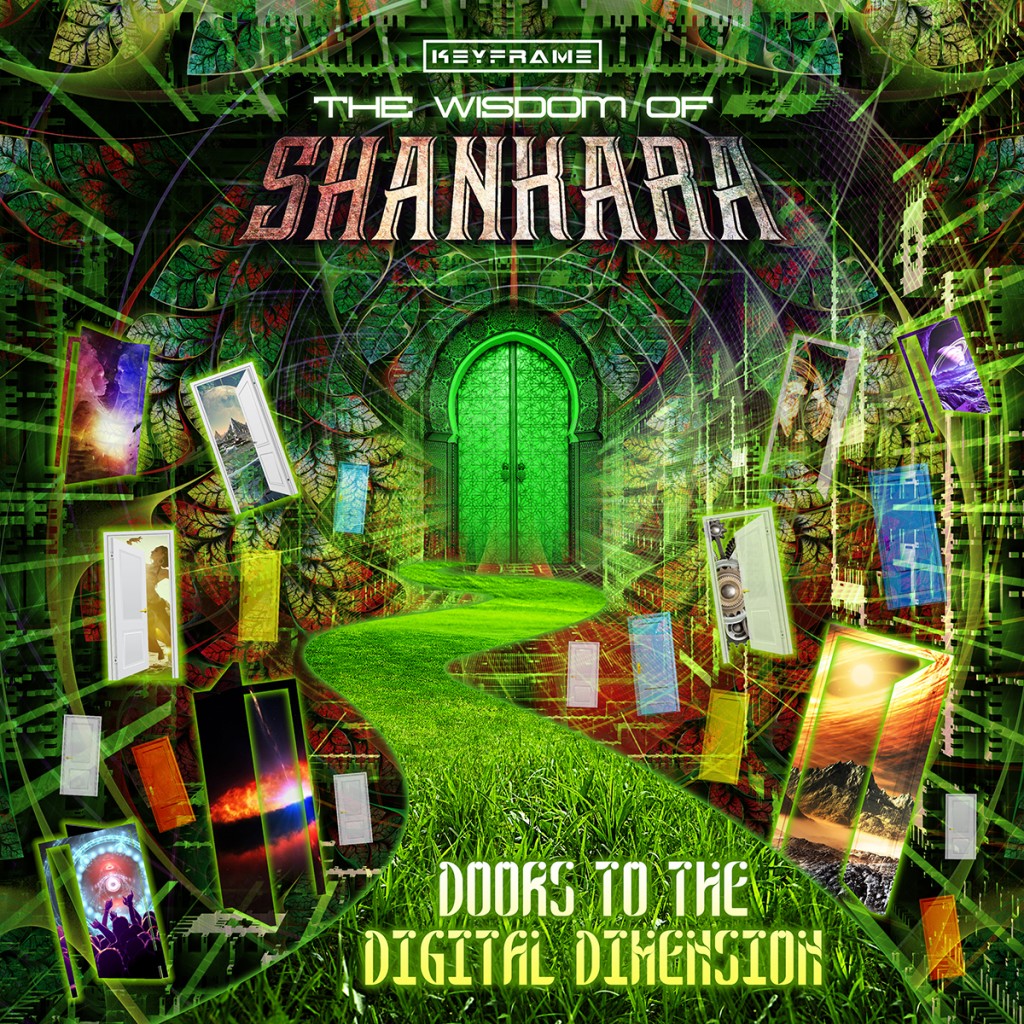 The Wisdom of Shankara (Brendan Evans and Elijah Wilson-Kelly) is an electronic music duo from Lyttelton, New Zealand on an exploration through the musical galaxy to discover the possibilities of sound. Collecting inspiration from the farthest reaches of the globe and condensing them into sonic vibrations and evolving entities, expect to hear a wide range of genres rolled together with hypnotic bass lines, ethnic melodies, deep tribal energy and psychedelic dub effects.
Keyframe-Entertainment released The Wisdom of Shankara "Doors to the Digital Dimension" album in January 2015.
View their Soundcloud and Facebook pages.
---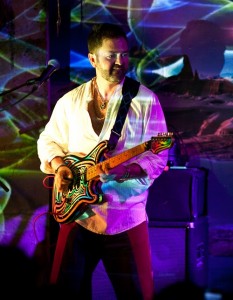 From the originator of South African bands Euphoric Phase, Jungabeez and Zwalaka, the now London-based Wiggzaro brings the next installment of his trademark fusion sound of uplifting World tribal live electronic dance music with his debut solo album, "Emerge into the Light."
Wiggzaro's "Emerge into the Light" album and show is a dance music production that takes listeners on a journey through different landscapes, cultural influences and textures of sonic compositions that sees a fusion between live performance (guitars, vocals, percussion & flutes) with electronic dance music. Drawing from different aspects of world music, fused with modern house and trance music trends, this project is in essence guitar-driven dance music that is augmented with positive, uplifting and consciously minded lyrics.
After spending many years out of the music performance scene working as a professional music producer recording and mix engineer, Wiggzaro has re-emerged out of his creative lair with his new album reigniting his artistic career. Having an ingrained passion for live performance and with an eclectic mix of cultural influence, Wiggzaro is equally at home at yoga, ecstatic dance and alternative spiritually-oriented festivals as is he at electronic and psychedelic dance music, world music and mainstream music festivals.
Wiggzaro has kicked off the release of his new project by performing at festivals such as Sunrise, London Mind Body Spirit, Festival of Life, Into the Wild, Actif Aum, Gaunts Summer Gathering, TLC Unity Gathering, Earthdance, Tribal Earth, Rawfest, Pulse and Waveform. He has also performed at many of London's underground conscious dance scene events such as WeAreOne, One Love Tribal Gathering, The Big Bang, Onespirit and HeavenOnEarth, and has had featured appearances at London venues such as The Union Chapel, Passing Clouds, Inspiral Lounge, Proud Camden, Mother Live,Camden Rock and the Roadhouse, to name a few.
As an already accomplished music producer, recording and mix engineer, Wiggzaro has in the process of completing this project, acquired and developed his skills in graphic design, doing his own album cover, posters and other promotional media as well as video editing while developing a series of promotional videos for his YouTube channel. All music, production, programming, mixing and mastering by Wiggzaro. Guest appearances by Tora Koike (congas, bongos and vocals), Kholeho Mosala (vocals), Plamina (vocals), Avi Esther (vocals), Kirat Randhawa (Vocals), Natty Natstar( Vocals), Jane Gaia (Shamanic Drum), Kanto Quena (Peruvian flutes), Lama Tashi Bapu (Tibetan chant), !Gubi (San bushmen story and mouthbow), Tony White (Digeridoo) Released independently on Wiggzaro's Junga Music label.
Visit his website and Facebook page.
---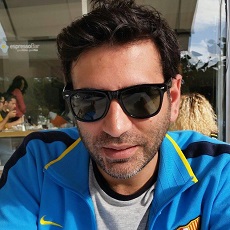 Trunkate
Trunkate is a Psydub / Psychill DJ from Israel with a background in sound engineering and music production. About 15 years ago, Trunkate instantly fell in love with Electronic Music. Mainly influenced by Goa trance, he drew inspiration from artists like X-Dream, Total Eclipse, and Deedrah, to name a few. While Downtempo, Ambient & Dub elements have been featured in his work from the start, they've become a major part of his main style in the last 5 years, fueled by artists like OTT, Shpongle and Bluetech. Trunkate's love of Dub and Reggae, as well as blending a variety of styles to create diverse tracks is apparent in his work; notably mixing old Goa style with new step style, in combination with acoustic instruments. Alternating between glitchy intensity and chill vibes, Trunkate takes audiences to otherwordly rides and intends to keep creating music that will inspire audiences around the world. In the future, Trunkate plans to experiment with ethnic music, Dubstep, and Glitch. Trunkate is currently working on live sets, as well as his second project under the name Sybins along with Tuval Shiloah.
Visit his Soundcloud.
---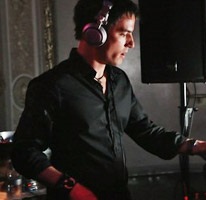 Jason Knight
With sixteen years of music production and DJ experience, a stellar list of club appearances, countless original productions including a full-length album, Jason has emerged as one of the most respected and talented artists in the San Francisco Dance Music scene. Jason grew his musical roots in Philadelphia, PA, where his band The Mariner Nine exploded onto the Indie music scene with over 90 songs recorded and two national tours spanning seven years. In 1997, a keen interest in studio production led to the opening of Miner Street Studios, a fully equipped analog studio that remains amongst the best in the Philadelphia area. Once introduced to the urban sounds of Drum & Bass, Jason followed his love of the beat to San Francisco in 1999 and began DJing that same year. Exposed to the many genres of electronic music, Jason soon made a deep connection with Progressive House, Techno and Trance. He distinguished himself from the crowded DJ scene by founding SDR Productions, intent on providing solid underground dance experiences for those seeking an alternative to the mainstream club scene. But Jason hasn't stopped there. In the short time since the release of the album, Jason resumed djing on the national circuit and has shared the decks with artists such as Armin Van Buuren, Sander Van Doorn, DJ Lange, Cosmic Gate, Blank & Jones, John 00 Flemming, Taj, Flash Brothers and Pole Folder. He's appeared at the 2006 Ultra Music Festival and Miami's Winter Music Conference 2007. He also played the first Vegas Music Conference in 2006, is an integral member of the Coda SF Dance Music Collective and continues to be a key player at all the major clubs in the San Francisco Bay Area.
Check out his Facebook page.
---
Derek has dedicated himself to bringing the raw emotional power of melodic dance music to dance floors and headphones worldwide. His music has taken him from the San Francisco Bay Area to Tokyo to Black Rock City and beyond, through DJ appearances and crafting cutting edge melodic dance sounds in original studio productions, remixes, and collaborations such as BluDream, Panic, and Aureal. Derek Ryan tracks have been rocking clubs worldwide in the crates of DJs such as Markus Schulz, Kaeno, Giuseppe Ottaviani, M.I.K.E, Suzy Solar, Mike Koglin, Above & Beyond, Tempo Giusto, Imag'in, Steve Anderson and more, and have been played on top radioshows/podcasts including Trance Around The World, Global Sound System, Global DJ Broadcast, SAME, Amadeus, In Love For Trance. Between rave-reviewed productions and live DJ sets described as "blissfully rippin", Derek continues to live true to his motto of delivering driving melodic beats to the masses.
Check out his Facebook page.
---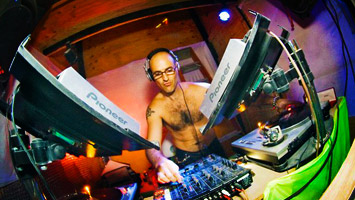 DJ Jeff Richmond
Jeff is a San Francisco based DJ bumping the various tek flavors of dance music.
His music is defined by clean beats and poly rhythms, driving basslines, and funky, bleepy, computer glitch goodness all governed by a minimalist aesthetic that's prone to wandering into full throttle madness at the drop of a hat.
Visit his Soundcloud.
---
Featured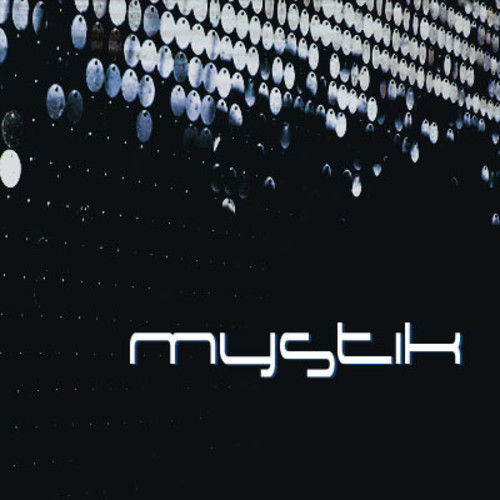 Mystik
Mystik is the sound production project and DJ persona of veteran recording artist Peter Loomis. Now living in San Francisco, Peter has been producing and performing all-original dance tracks and remixes since the year 2000. Current recording projects are focused on progressive house, tech house, electro house, techno, psychedelic trance, deep house, downtempo electronica and cinematic concept pieces. Starting out as a house, techno & progressive DJ in New York, Mystik progressed into dance production when he moved West to live in San Francisco, CA and began a project called THE LOOMII with his brother and long-time musical partner Dave (aka Luminate). The Loomii has been releasing singles on Geomagnetic and gathering steam towards it's debut album release. The brothers are renaming the project MYSTIK LUMINATE for their album and future releases, giving expression to each contributors' musical identities. Mystik is also a resident DJ with Radio Explore, an online radio station based out of San Francisco. He performs regularly on "Live Thursdays" a live online broadcast that occurs from 6 PM – 11 PM PST every other Thursday evening. For more information check out: RadioExplore.org, and visit his Facebook page here.
---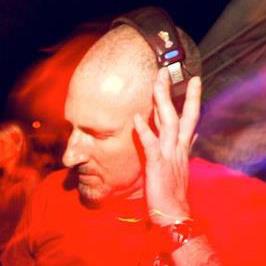 Ethan Miller
Colorful founder of the much-loved Bay Area dance collective, Friends and Family, Ethan has been making dance floors sweat since 1993. Known early in his career for hard Acid and Techno sets, the years since have revealed a taste for Breaks, House, Tech House, Deep House, and of course Techno of all flavors. While currently turning up at Distrikt, BrassTax, Strategik, SWAG, MotorCityJam, Prohibition, Opel, and other Bay Area underground events, Ethan has also held residencies at MAD Mondays, RhythmMethod, Delve, and of course Friends and Family. Reaching way back you would have found him holding it down at some of SF's now legendary raves including The Gathering, Vision, Basics and more. Visit his Soundcloud.
---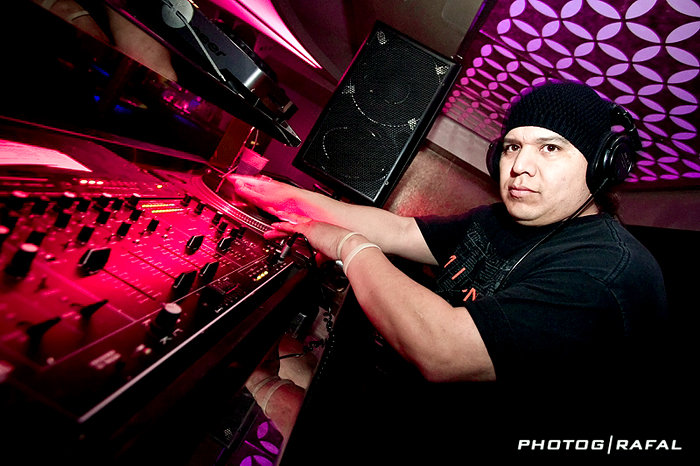 Hil Huerta
Hil Huerta was introduced to club music in the early 80's by his cousin, Eddie Garcia (aka Eddie Def). He began DJing on a set of used decks when he was 11 years old. By 1986, while still in middle school, Hil had begun throwing and promoting parties, playing a mix of freestyle, hip hop, and early house music. Hil's drive and love of dance music has not abated. Now one of the Bay Area's top promoters and still a top-notch DJ, Hil is know for his eclectic house music sets, ranging from funky cuts to electro-fueled tech house to progressive grooves. In his continuing quest to keep the crowd moving, Hil divides his time between DJing, running a successful promotions company, and work in the studio. Visit his Mixcloud.
---
Xipil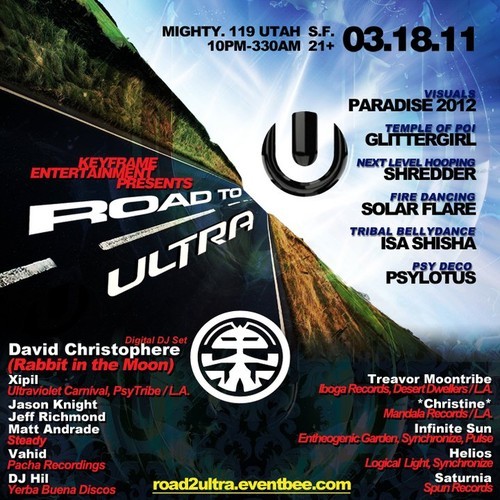 Once upon a time in the far Northwestern part of Russia, a cosmic spiritual essence incarnated in a human form known as Alex Xipil. At an early age, he fell in love with electronic sounds which later progressed into a passion for techno music. Subsequently life's path led him to the U.S., where he was introduced to the psychedelic trance which immediately shared a place in his heart with techno. He started playing both styles of music at parties.. The spectrum of his musical passion for the proper techno could be described as a blend of analog, vibrant sounds inspired by Detroit techno merging with deep, energetic bass line influenced by German techno and a touch of mind-tickling, futuristic psychedelic sounds taking you on an acoustical journey. Listen to Techno Mix here.