Keyframe is proud to be working with and representing Dissølv's skilled, bass-driven sound. To book Dissolv, please email us.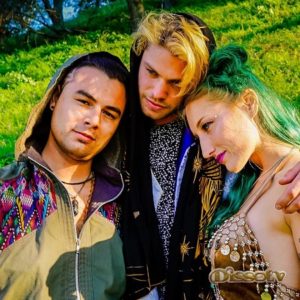 Dissolv is trio Valentin Santana, Andre Reinero and Ceremonial Priestess Jasmine Semjase.
DISSØLV has been on an ever evolving sonic journey since 2010 with early origins as a live electronic band opening for world class artists like Shpongle & Infected Mushroom. The story continues to unfold into new dimensions of sound and consciousness as multi-instrumentalists Valentin Santana and Andre Reinero carry the torch onwards, dissolving the minds, bodies and egos of their listeners.
DISSØLV has performed at many Transformational festivals and venues from the Warfield and Fillmore theaters of San Francisco to the Opulent Temple of Burning Man and beyond! With three releases forming a trinity of eclectic sounds from high energy Psytrance and deep / organic Dubstep to the latest heart centered Future Bass release on Kalya Scintilla's record label Merkaba Music, DISSØLV is committed to bringing you conscious, authentic vibrations to stimulate and awaken you on every level.
View the Dissolv website: dissolv.net
View the Dissolv EPK
To book Dissolv, please email us
DISSOLV's LATEST:
Kintala EP (2018)

ALIA has released the Feminine Medicine Vol. 1 – Remixes album! Listen to the "In Your Skin" feat. Heather Christie (DISSØLV Remix) and buy the album here.

DISSOLV RECENT PAST SHOWS:
OREGON ECLIPSE, AUG 17-23, OREGON
DISSØLV & Dr. Bruce Damer bring you "WIZARDS LIGHT" ~ a special performance offering ~ debuting at Oregon Eclipse 2017!! Featuring Ceremonial Priestess Samantha Sweetwater and Schplingidy Visuals!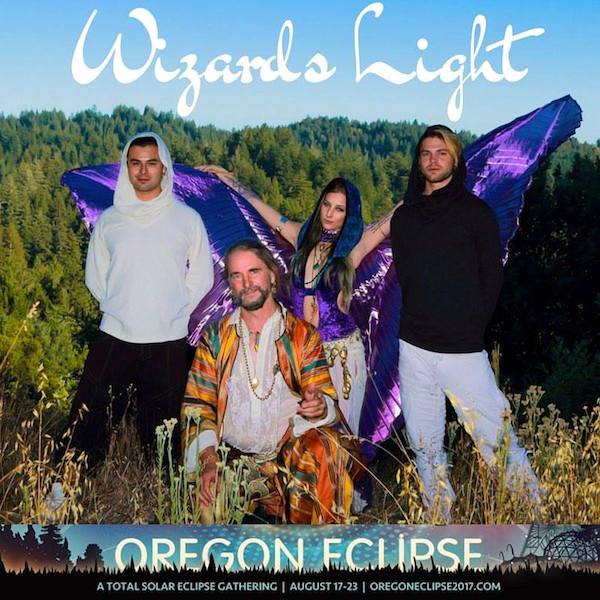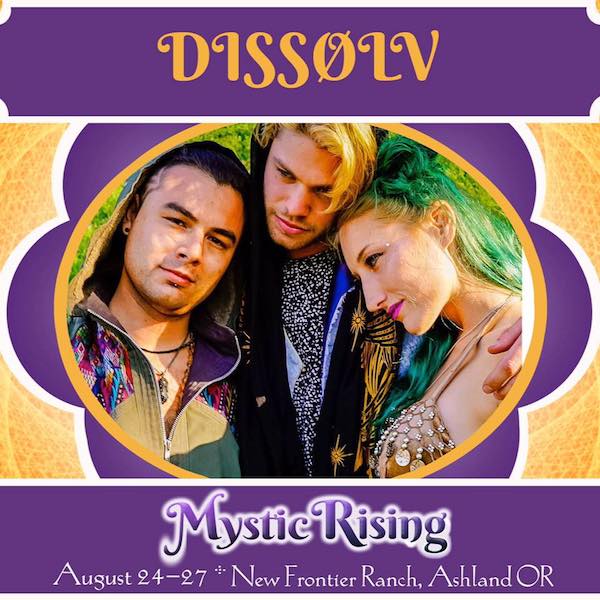 Dissolv's album Realms of Passage is released on Kalya Scintilla's renown music label, Merkaba Music. Bridging Earth with the cosmos and the ancient past with the present future, Merkaba delivers a fresh and balanced energy to the realm of trance. Merkaba's unique and organic sound challenges us to awaken to the forgotten ancient tribal spirit hidden in our cellular memory and to the infinite power in all of us.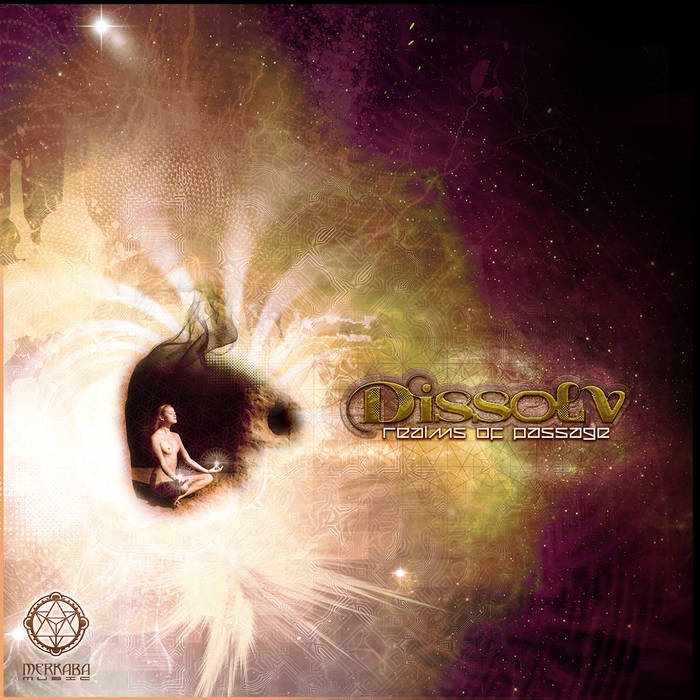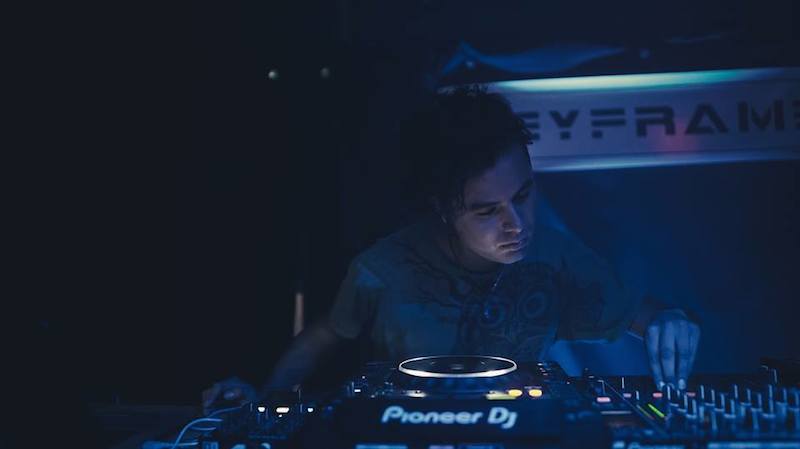 ---
Aquatic Collective – "Water Warriors" compilation
Unifying with powerful intentions, Aquatic Collective has brought together a group of talented artists that created a message to spread awareness and share a meaningful message in support of the Standing Rock Movement.
In response to the ongoing controversial Dakota Access Pipeline Project being built by Energy Transfer Corporation, Aquatic Collective has released "Standing With the Waters," a digital album to benefit the water protectors at Standing Rock. All proceeds from downloads will go to the Standing Rock Medic + Healer Council.
Read more about the album in our press release, and get the Aquatic Collective album on Bandcamp.
---
IAMEVE "Starman" Dissolv and Mixwell remix
Keyframe is honored to have released the Temple Bass Dissolv and Mixwell remix of IAMEVE's "Starman," whose video features two soulmates being reunited in a multi-dimensional plane of existence. When introduced to "Starman," Keyframe CEO Julian Reyes instantly envisioned a distinct remix with the Dissolv sound. To learn more about IAMEVE and view the video, go to the IAMEVE "Starman" Keyframe remixes page.
The "Starman" Dissolv & Mixwell remix is available on iTunes and Amazon.
---
Wildlight – "Lantern" (Dissolv Remix)
We are honored to have released "Lantern" by Wildlight, remixed by Dissølv! We feel that this release keeps the integrity of the Wildlight sound and lyrics, with a healthy dose of Dissølv's sound healing energy.
"The Polish Ambassador and Ayla Nereo (Wildlight) have always been inspirations for my music production with their eclectic electronic styles and spiritually-activating lyricism. We first met after they experienced my Calibrate Sound Healing installation at Northern Nights music festival in 2013. They were both extremely humble and receptive to my work and I've been waiting to collaborate ever since. Gratitude to Keyframe-Entertainment and Wildlight for giving me this opportunity to share my art and interweave our sounds. Ayla's powerfully healing voice and David's passionate artistry and ecological activism are such gifts to the world. I look forward to continuing to Dissølv my sounds deeper into the messages of healing through music, and using my opportunity as an artist with a voice in this community to make a change through activism and sustainability. Wildlight has lit the lantern to illuminate our souls." ~ Dissølv
Get the "Lantern" (Dissolv remix) on iTunes: https://itunes.apple.com/us/album/lantern-dissolv-remix-single/id1091038029
Get the "Lantern" (Dissolv remix) on Amazon: https://www.amazon.com/Lantern-Dissolv-Remix-Wildlight/dp/B01CPBK9B6/
ABOUT WILDLIGHT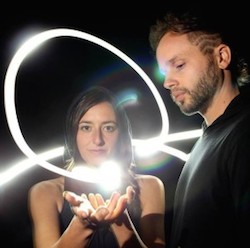 Wildlight is the space between the notes, the earth's undulating pulse, the modern echoes of ancient rhythms. It is a sound that will spark your body into motion and swing your soul into flight. An unlikely pairing of a folk songwriter and an electronic music composer has yielded a new sound; music that gracefully traverses human emotions, but can also jumpstart a party into a syncopated bounce.
While vocalist Ayla Nereo delicately crafts songs that climb and tumble through a landscape of crescendos and harmonies, seasoned composer David Sugalski (aka The Polish Ambassador) keeps the beats and bass rooted deep in the subatomic layers of the earth.