Keyframe Blog July 2017
Hello hello Keyframers!
We hope you're having a great summer full of good music and epic events!
Please enjoy this month's featured music, check out our REMIX Video of IAMEVE's "Starman", the crowdfunding campaigns for Flow Fests EDU and Opulent Chill, and our interview with Deya Dova on Reality Sandwich!
Enjoy this House Music mix by Opulent Temple White Party 2017

Much love for Malian's uplifting track, "The Beat is Love"!

---
KEYFRAME REMIX VIDEO OF IAMEVE'S "STARMAN"
The EDM community has long been regarded as a remix culture fostering the production of new creative works by combining, skewing, and transforming original material, namely in the production of new musical tracks. It was from this philosophy of remixology that Julian Reyes of Keyframe-Entertainment was inspired to not only produce the music remixes of IAMEVE's 2016 "Starman," but to remix the music video as well.
Watch the video below, and read the video launch article on OneEDM: http://oneedm.com/keyframes-music-video-remix-iameves-starman-breaking-new-ground/.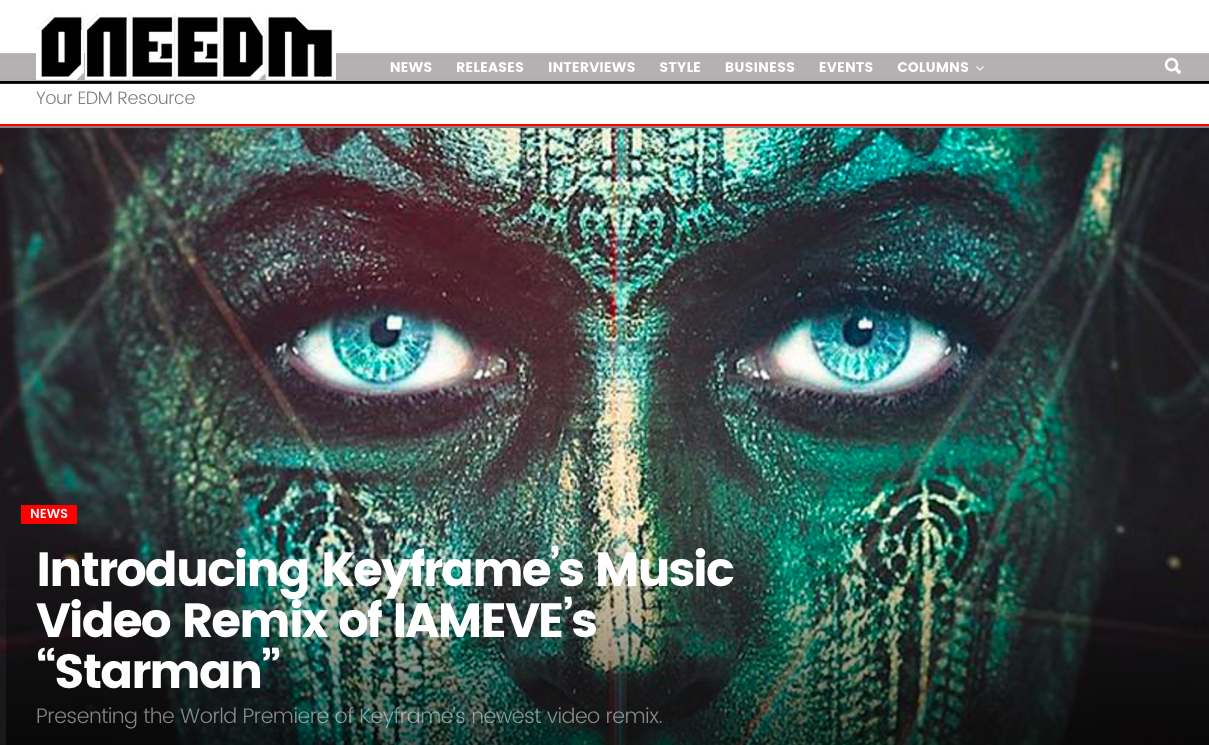 ---
FLOW FESTS Launches Crowdfunding Campaign to Bring Flow Arts Instruction to K-12 Math and Science Classrooms!
Flow Fests is bringing FLOW ARTS to the next level of public awareness- dedicated to making FLOW accessible to the mainstream, especially for its usefulness in LEARNING. Flow Fests EDU is a project to transform K-12 education from the inside out, using FLOW ARTS as a tool to enrich the educational experience and MAKE LEARNING through PLAY last a lifetime.
Flow Fests is working with educators and artists to build an entire curriculum of lessons for grades Kindergarten through 12! Read more about the project and crowdfunding campaign in our press release.
View & donate to the campaign here.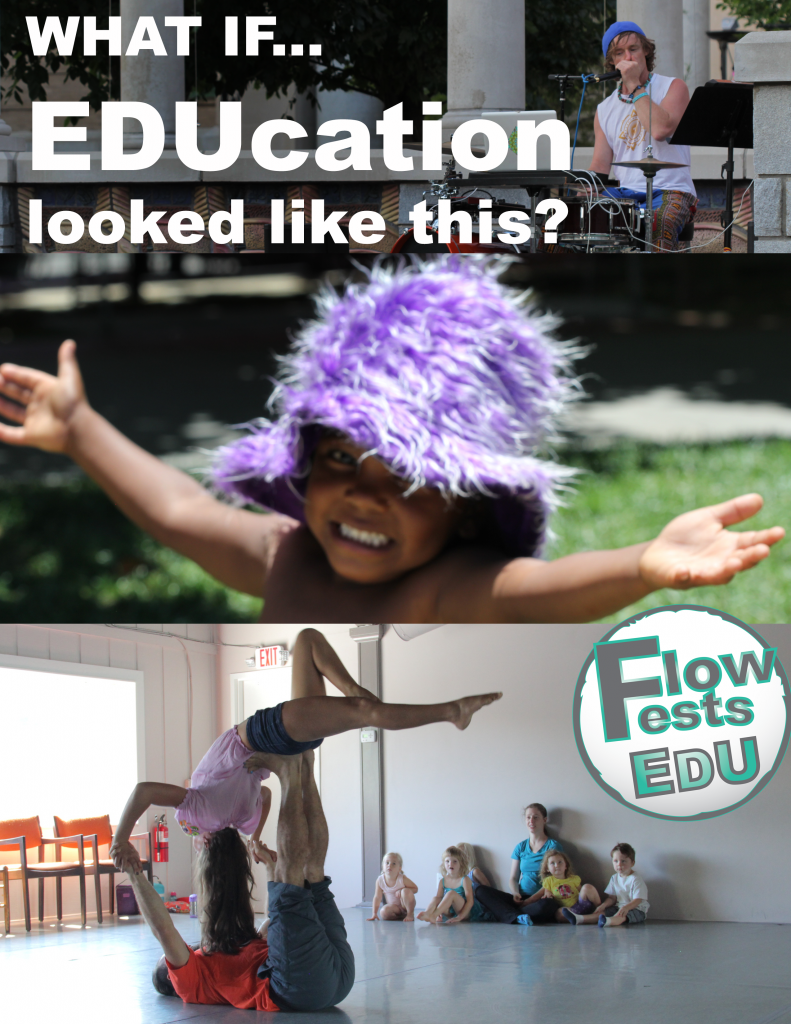 ---
CROWDFUNDING: NEW BURNING MAN OPULENT CHILL SOUND CAMP
Our friends at Opulent Chill are creating a new sound camp at Burning Man 2017, and they need YOUR help to make this vision come to life!
Opulent Temple co-Founder Syd Gris and his sister G'Lux have teamed up with other OT members and the newly interested, to create this side project to provide a sanctuary of chill vibes, dance performance, music, gathering & connection in BRC. The camp was inspired by the chill lounge / side room at the annual San Francisco version of Opulent Temple Sacred Dance 'white party', in which a beautiful loungey space is created with more chilled-out music, and all forms of dance and theatrical performance happening on a stage throughout the night.
View the campaign tiers, donate and share the campaign here: https://www.kickstarter.com/projects/31739739/opulent-chill-camp-at-burning-man-2017.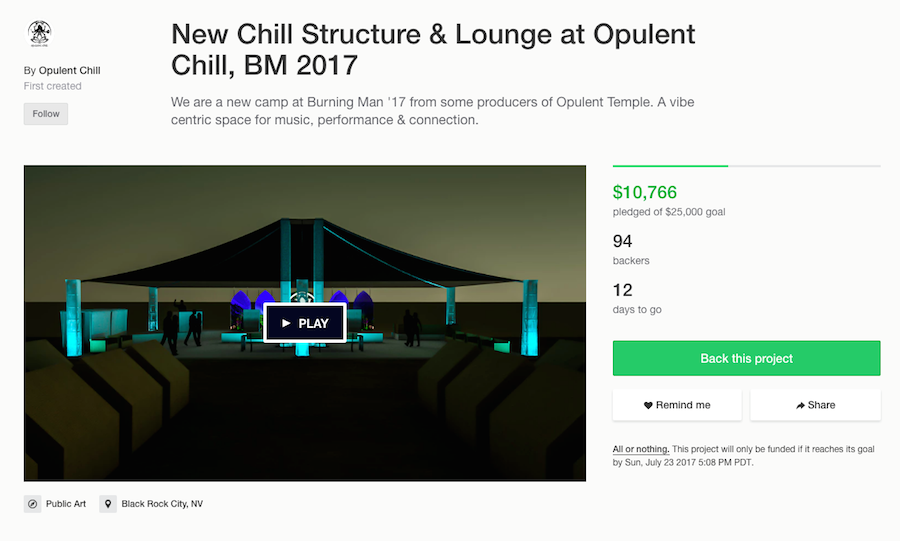 ---
INTERVIEW: MYTH OF THE CAVE: A DISCUSSION WITH DEYA DOVA
Interlacing breathtaking vocal work with futuristic electronica, Deya Dova paints sonic pictures of divine wisdom through sacred storytelling and visionary soundscapes. Gathering wisdom from ancient sites around the world, Deya radiates with echoes of our sacred mythos in her newest EP, "Myth of the Cave."
In honor of this work and her vision of future dreaming, KEYFRAME connected with Deya to dive into the birth of her new album.
Read the interview on Reality Sandwich.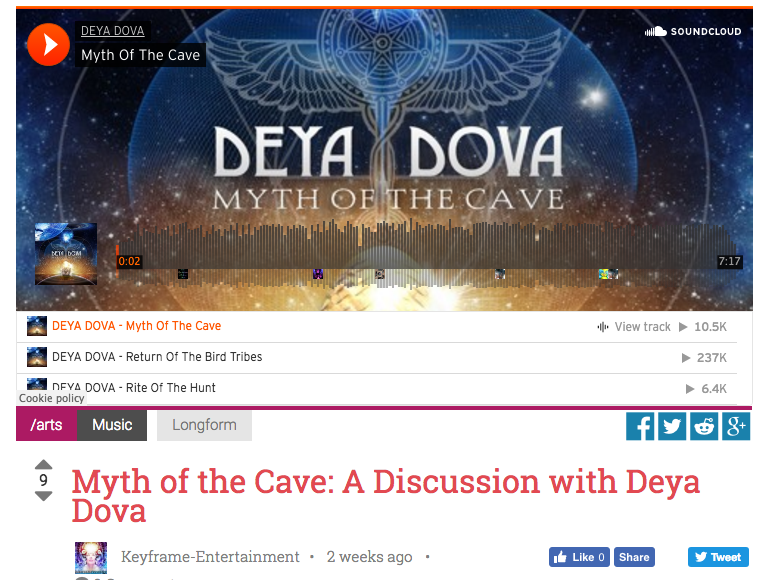 ---
Thank you for your continued support!
As always, feel free to share with us projects that inspire you so that we can we can post in our network. We strive to make this blog an avenue by and for the Intentional community.
If you'd like to become a Community Ambassador for ReInhabiting the Village, please go to our Community Ambassadors page.
View our video:

If you have music mixes and memes that you'd like to have featured on Evolver EDM, send them to: Natacha .at. keyframe-entertainment.com.
Connect with us on social media: