Keyframe Blog July 2018
Hey hey Keyframe fans! Enjoy our mix and exciting upcoming events! Let's kick it off with Keyframe's Psybient mix, featuring some of the tracks from our Ozora 2018 Mix!

Track list:
1. Exodus (Remix) Bob Marley Dreams Of Freedom (Ambient in Dub) | 2. Silent Valley Amener Lumière | 3. Falling Stars Dimmat & J.P.illusion | 4. Clear Blue Green SOLAR THEORY (CHLOROPHIL Remix) | 5. Sunken Garden Human Mesh Dance | 6. Tikki Masala Duduk At Night | 7. Troglobite The Wisdom of Shankara | 8. Aquasonic A Positive Life | 9. Eclipsed (Ambient Mix) Jason Knight from the album "As Wide As an Open Sky"
---
KEYFRAME AT OZORA FESTIVAL – JULY 30 – AUG 5
Keyframe will be at Ozora 2018 and is honored to be screening films, conducting a talk, and
playing a DJ set
!
Visit the Chambok page to learn more about the presentation: https://ozorafestival.eu/programs/chambok-house/julian-reyes/
Read our in-depth interview on Transformational Culture artifacts on Reality Sandwich: Artifacts of Festival Culture Inspire Transformation: Keyframe at OZORA Festival
Ozora is a psychedelic tribal gathering held yearly in Hungary. Massive lineup includes Ace Ventura, Kalya Scintilla, CloZee, and Nanoplex, to name a few! Get tickets here!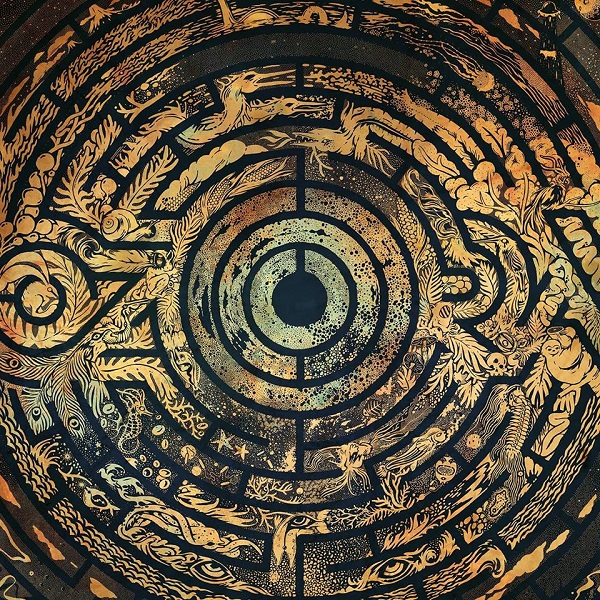 ---
KEYFRAME AT BOOM: JULY 22 – JULY 29
Keyframe is honored to be presenting an
Amplify Her
screening at LIMINAL VILLAGE:
https://boomfestival.org/boom2018/program/liminal-village/amplify-her/
"Amplify Her" is a cross-platform project encompassing a feature documentary, a graphic novel, and an animated motion comic series – imagined and brought to life by female creators across North America. Directed by Ian MacKenzie and Nicole Sorochan, the film follows three Electronic Dance Music artists battling demons from their painful pasts to emerge as beacons in the global festival scene.
You can now HOST YOUR OWN 'AMPLIFY HER' screening! The process is easy and is a great way to build community! Please contact Natacha(at)Keyframe-entertainment(dot)com to get you set up!
Located in Portugal, BOOM is not only a festival, it is a state of mind. The Boom mirror the changes that evolve in the universe by developing a unique experience that includes enjoying nature, neo-tribalism, some of the best contemporary music, mind-stimulating lectures by global activists, and inspiration of the finest art and performing arts. The idea is to create a space in this time continuum in which people from across the world can converge to experience an alternative reality – thus inspiring us to collectively channel the universal truth.

---
KEYFRAME SHOWCASE: ELECTRONIC DANCE MUSIC & VR: Call for participation + SAVE THE DATE: OCTOBER 17
On October 17th, Keyframe will showcase the nexus of Electronic Dance Music & VR at The Great Northern. We're inviting thought leaders at the intersection of both industries to showcase their latest work and upcoming projects. We're honored to bring you Exhibitors and Featured Experiences to stimulate and educate at all levels. Exhibitors include: The Virtual Rave, Galactic Gallery, TribeXR, Visual Reality, and Torkom Ji; with Featured Experiences by: Fantasynth, NewPathVR. This curated event is brought to you by Keyframe-Entertainment, ImagineX Productions, and ARTandVR.
We'd love to have you weigh in and have our audience suggest Electronic Dance Music VR experiences, suggested speakers, etc.! To volunteer, participate, or sponsor the event, please contact us!
SAVE THE DATE and bookmark the Facebook event page!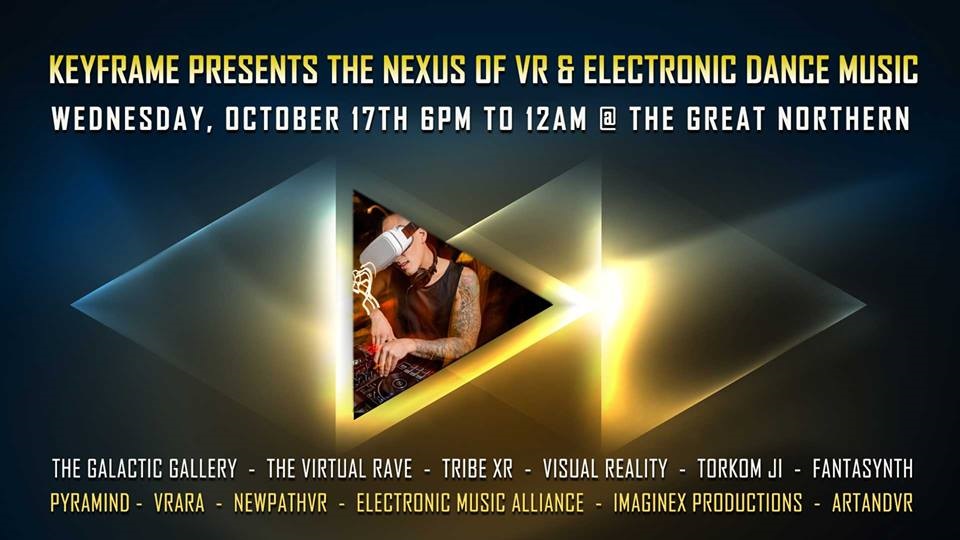 ---
ELECTRONIC MUSIC ALLIANCE (EMA) – #PlasticFreeJuly
For #PlasticFreeJuly, EMA is reminding the electronic music industry and community about the EMA Trash 2 Treasure challenge launched on Earth Day. It is an individual and industry call to action for the electronic music community. All are welcome and encouraged to participate in demonstrating how we can solve the global trash problem with the love and creativity that is signature to our scene. The challenge is to recycle waste into inspiring and impactful art, fashion, shows, music, performance photography, events, activations, community service, or campaigns. The biggest limitation is our imagination. Thus, ewaste artist from Malaysia, Nor Tijan Firdaus, and "reverse engineer", Brian Reynolds, have been chosen as featured artists to help inspire ideas.
Stay up to date with the challenge by joining the EMA Facebook group, or visit the EMA website for more information on challenge rules and prizes.

---
As always, feel free to share with us projects that inspire you so that we can we can post in our network. We strive to make this blog an avenue by and for the Intentional community.
If you have music mixes and memes that you'd like to have featured on Evolver EDM, send them to: Natacha .at. keyframe-entertainment.com.
Connect with us on social media: