Keyframe Blog March 2020
Hello! Please enjoy this month's selected music and check out some awesome upcoming events!
Here's our Dark Crystal mix from the "Intimate Night with Desert Dwellers + Perfect Stranger" event in SF:

And be sure to check out Feel Life music artists! Feel Life Music is a professional booking agency that concentrates on high-quality music, managing international bookings & representing artists exclusively worldwide. Artists include Desert Dwellers, Liquid Bloom, CloZee, Kukan Dub Lagan, and Hedflux, to name a few. Listen here: https://feellifemusic.com/music/

---
MARCH 18th, 2020 – Playable.GDC2020 @online streaming
The Game Developer's Conference has announced they will postpone their event. But all game developers know that with grit and innovation, THE SHOW MUST GO ON! Join Playable Agency in the virtual reality streams from the event that you can attend from anywhere on the planet – Grab free Virtual Voyager tickets in Eventbrite to keep informed!
FEATURING:
*Mixed Reality Dance Party in NeosVR (Log in to join us anywhere around the world) – https://neosvr.com/
*Mozilla Hub Party – https://hubs.mozilla.com/
*Twitch Stream – https://www.twitch.tv/playableagency
AND VJ artists, game demos, and DJs! Get latest info & tickets on Facebook!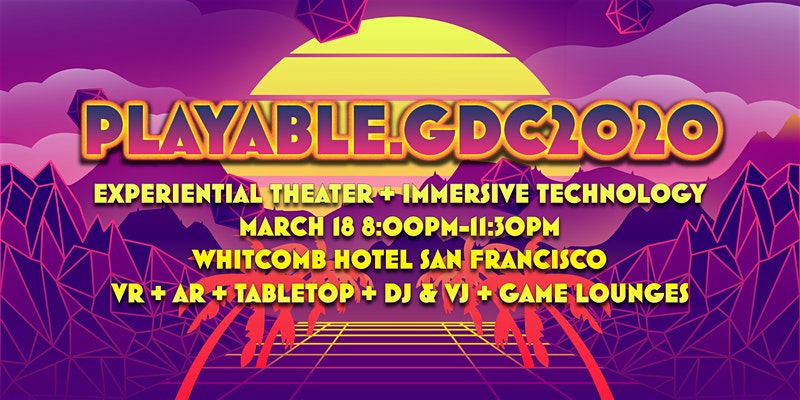 ---
SAVE THE DATE: APRIL 17 – Psycos / Bass & Tacos @Las Vegas
Spend a night shuffling to Psytrance and filling your face with free tacos! Plus bass and tacos stage!
GET YOUR TIX on
Facebook
!
---
SAVE THE DATE: MAY 5-6 – XR Immersive Enterprise 2020: Global Online Conference
Due to the ongoing nature of coronavirus, XR Immersive Enterprise (May 5-6, Eastern Time) will be moving to a fully online format. XR Intelligence are busy putting together the biggest and best online conference that only Reuters Events can deliver. Networking, exhibition, presentations, roundtable discussions and panels will all take place digitally through a mixture of pre-recorded and live stream sessions. Crucially, 1:1 networking will STILL be possible.
The online edition now has the added benefit of being distributed to a global audience, providing huge potential for global information sharing and networking with this extended audience. Tickets will be available soon!
---
SAVE THE DATE: AUGUST 19 – 23 – Psy-Fi Guardians of Gaia @Netherlands
Keyframe is honored to have been invited to play at Psy-Fi Guardians of Gaia!
Psy-Fi festival
is about a lot more than music. It's about connecting people from all over the world. No matter gender, race, religion or color we come together as one. We offer extensive learning programs on our sacred island covering topics such as Psychedelics, Psychology, society, religion, permaculture, sustainability, ancient cultures, Shamanism and dance.
Experience 5 days and 4 nights of Psychedelic culture: 6 beaches, 5 stages, 2 islands, and swim lakes.
Get more info & tickets on the website and stay updated on Facebook!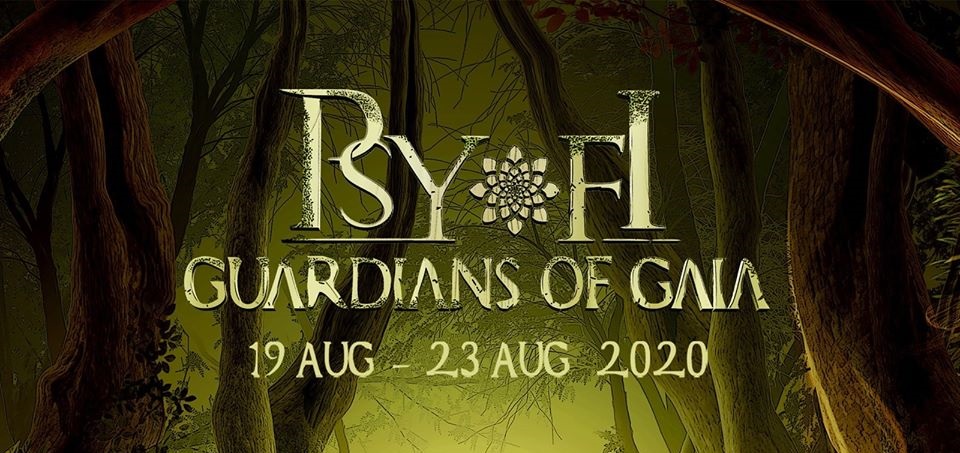 ---
As always, feel free to share with us projects that inspire you so that we can we can post in our network. We strive to make this blog an avenue by and for the Intentional community.
If you have music mixes and memes that you'd like to have featured on Evolver EDM, send them to: Natacha .at. keyframe-entertainment.com.
Connect with us on social media: