Keyframe Blog September 2017
Hello Keyframe fans!
Please enjoy this month's featured music, learn about the upcoming San Francisco Pulse Family Gathering event, the 12th Annual NorCal Permaculture Convergence event, the Deja Vu Mountain Mystery campout, and the upcoming book 'The New Feminine Evolutionary'!
Dive into Living Light at Oregon Eclipse:

Check out Beatfarmer's Oregon Eclipse set:

---
EVENT: PULSE FAMILY GATHERING, SEPTEMBER 22 – 24, SAN FRANCISCO
The 2017 Pulse Family Gathering is fast approaching! Join us at this major Psytrance event featuring artists such as:
NANOPLEX (Iboga Records, UK) * RANDOM (Geomagnetic Records, USA) * WICHDOKTA (Ancientyouth, USA) * ZUL (SF Psybabe, USA) * KHROMATA (Pulse SF/Iboga Records, USA) * PARADIGM (Pulse LA/Blacklight Rec, USA) * JEFF RICHMOND (Steady, SF) * JASON KNIGHT(Steady, SF) * CHRIS HADLEY (Steady, SF), to name a few!
View the event on Facebook and get your tickets!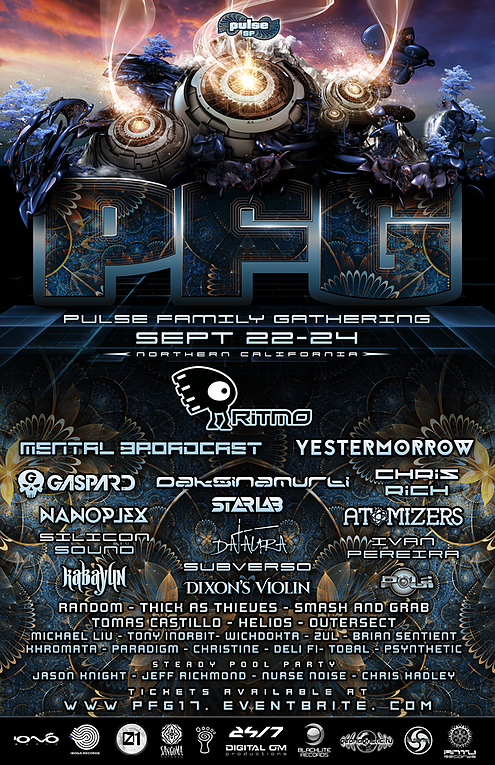 ---
EVENT: 12TH ANNUAL NORCAL – BUILDING RESILIENT COMMUNITIES PERMACULTURE CONVERGENCE – OCT 5-8, 2017, HOPLAND, CA
Join the Permaculture Convergence on October 5-8 in Hopland, CA!
Evolving from 12+ years of the NorCal Permaculture Convergence, the BRCC is an incredible convergence of solutionaries gathering to create better systems for a thriving world. Come learn game-changing, cutting-edge solutions to some of humanity's most pressing problems from top-notch community organizers, permaculture designers, and global change agents. Learn ways to design and establish systems that provide for humanity's material and non-material needs such as food, water, shelter, energy, economies, health, and happiness in a way that humans and Nature can thrive together.
Featured this year are Starhawk Jon Young, Maria Christina Owl Gutierrez, Climbing PoeTree, Dustin Thomas, Youssoupha Sidibe, Dragonfly, ReInhabiting the Village contributor Ferananda Ibarra, and dozens of other luminaries!
View the event on Facebook and get your tickets here: http://permacultureconvergence.com/get-tickets/!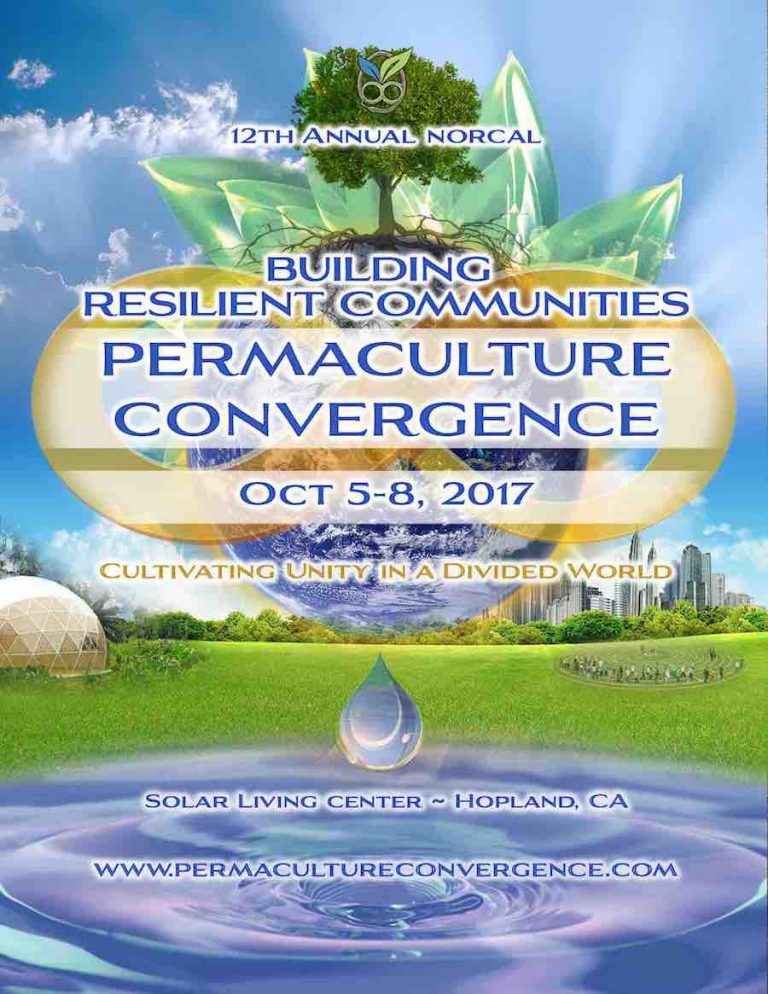 ---
EVENT: DEJA VU MOUNTAIN MYSTERY CAMPOUT – October 21-22nd, Goleta, CA
Deja Vu is a Mountain Mystery Campout, a magical live action role-playing experience with music, interactive theater, theme camps, and a deeper riddle that a clever few may solve.
Arrive to Deja Vu in the embodiment of your Life-Not-Lived. Who would you be if you made a different decision once upon a time, if you followed an alternative timeline back in some Otherwhere? Or who and what would you wish to be if all the constraints of our Life-Lived were not concerns. Our Crystal Ball Oracle will help you identify this Life-Not-Lived. We invite you to remain in this character for the entire weekend. Experiment with dropping deeply into a different persona and way of being completely. See what magic unfolds as a result.
We look forward to playing with you beneath the oaks, in the hills above Santa Barbara, this Autumn, at Deja Vu!
Get more info and tickets here!

---
BOOK: 'THE NEW FEMININE EVOLUTIONARY' featuring ALIA, Samantha Sweetwater, and more!
We're happy to share that ALIA and Samantha Sweetwater are contributors to the book, "The New Feminine Evolutionary" along with 21 other extraordinary feminine leaders!
The New Feminine Evolutionary is a groundbreaking book: revealing in total for the first time the deep essences that run throughout this movement of women who are changing the world. This book is bold, fearless, and resonates with honesty. Each author brings her unique slice of essence to a chapter with stories and wisdom, as a special gift to the reader—reaching out a hand and lighting the way for her to step onto the path of transformation.
Compiled by Jane Ashley, other contributors include: Eden Amadora, Olana Barros, Rebecca Cavender, Allison Conte, Windflower Cook, Dana Damara, Elayne Kalila Doughty, Aurora Farber, Whitney Freya, Anahita Joon, Cristina Laskar, Naia Leigh, Tanya Lynn, Dr. Marie Mbouni, Cia Moore, Phoenix Na Gig, Tara Preston, Elizabeth Purvis, Shiloh Sophia, Samantha Sweetwater, Ariel White, and Jane Ashley.
You can pre-order the book at Flower of Life Press!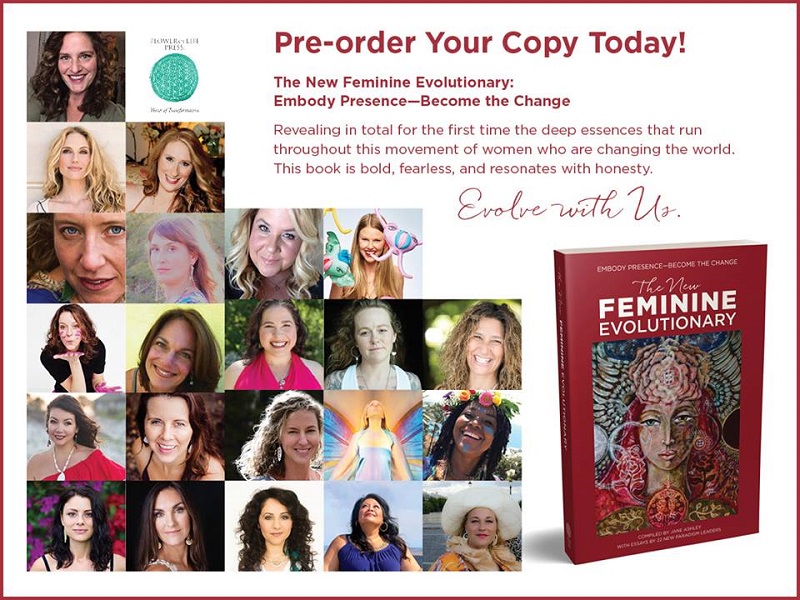 ---
Thank you for your continued support!
As always, feel free to share with us projects that inspire you so that we can we can post in our network. We strive to make this blog an avenue by and for the Intentional community.
If you have music mixes and memes that you'd like to have featured on Evolver EDM, send them to: Natacha .at. keyframe-entertainment.com.
View our ReInhabiting the Village video:

Connect with us on social media: