Electronic Music Alliance (EMA)
 The Electronic Music Alliance (EMA) is the country's largest not-for-profit for people in the EDM culture, leveraging the power of our dance music community for positive social change. Our website offers our members a platform to create a dynamic community both on and offline where we can share best practices, continually inspire one another, and contribute collectively to co-create the Sound of Change.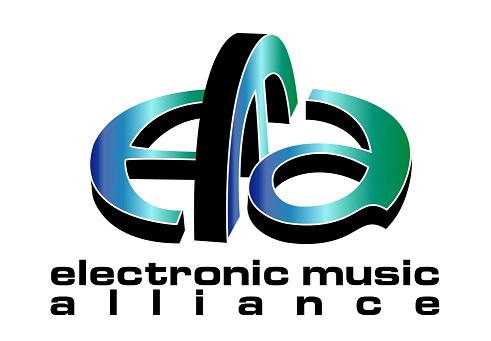 We organize around issues important to the Electronic Dance Music community such as health, safety, greening, and giving back to our local communities. We work to educate our people about these issues, create programs that offer fun and effective solutions, and provide opportunities to give back.
EMA began as a grassroots initiative by Janine Jordan & Ken Jordan (of The Crystal Method), and Monica Salazar as a branch of the non-profit Green Wave in late 2009. They were committed to helping the EDM culture become more sustainable, and leave a cultural legacy of philanthropy. Additional Board of Directors include Catherine Geanuracos of New Economy Campaigns, Jeff Smith of Eye Vapor, Scott Shaw of SIXFOOT, Raymond Stone of Rave Ready, and Julian Reyes of Keyframe-Entertainment.
Mission Statement 
Creating and celebrating the positivity inherent within our culture by uniting forward thinking electronic dance music leaders, artists, and fans.
Educating and activating our members to achieve positive social change by setting and implementing ethical and environmental standards.
Advocating on behalf of our members to safeguard the electronic dance music community's rights.
EMA Programs
Green Wave: Eco-Awareness & Sustainability
PlayItFwd: Supporting DJ Charity Initiatives
iLove Health + Safety: Education
Hearing Awareness & Harm Reduction
Advocacy. Community Building. Social Change.
Recycling. E-Waste Drives & Awareness
Volunteer Activities & Charity Fundraisers
Nightclub & Festival Eco-Awareness
Environmental Stewardship
EMA-Global Music Label
In the winter of 2014, Electronic Music Alliance (EMA) launched EMA-Global , a charitable Electronic Music label. Spearheaded by EMA members Julian Reyes of Keyframe-Entertainment and Myagi of PopAndLockRecords, EMA-Global showcases the talents of emerging Electronic Music producers in the genres of Trance, Tech-House, Breaks, Downtempo, and Techno, as well as many others across the vast spectrum of sound.
The contributing artists "Play it FWD". "Playing" it forward is a way for artists to give back to the broader Electronic Music community by participating in volunteer activities or donating their time and talents to a charity fundraiser at least once a year.
EMA-Global is looking for NEW MUSIC! Submit your music to us now for EMA-Global's launch later in the year.
To learn more about donating your music to the cause, visit the EMA-Global Music Label page.