Keyframe Blog February 2020
Hello dear community: please enjoy our featured music and check out some awesome upcoming events!
Dive into Desert Dweller's latest gem, 'Breath Reimagined', with remixes by Dissolv, Tribone, Bluetech, and more. And COME SEE THEM at The MidwaySF on February 8th!

---
EVENT: FEBRUARY 8th, 2020 – Intimate Night with Perfect Stranger @The Midway SF
In this edition of Intimate Night we are going to celebrate Perfect Stranger's 50th bday with a special guest appearance by Desert Dwellers. This is going to be one for the books so save the date, and get ready to fly! With Live Multimedia Visual Performance by Samadhi Vision.
~We believe the electronic scene is so much more than just music: it's an experience, a philosophy, a journey. Let us take you on yet another wild ride!
Get your tickets and confirm your attendance on Facebook!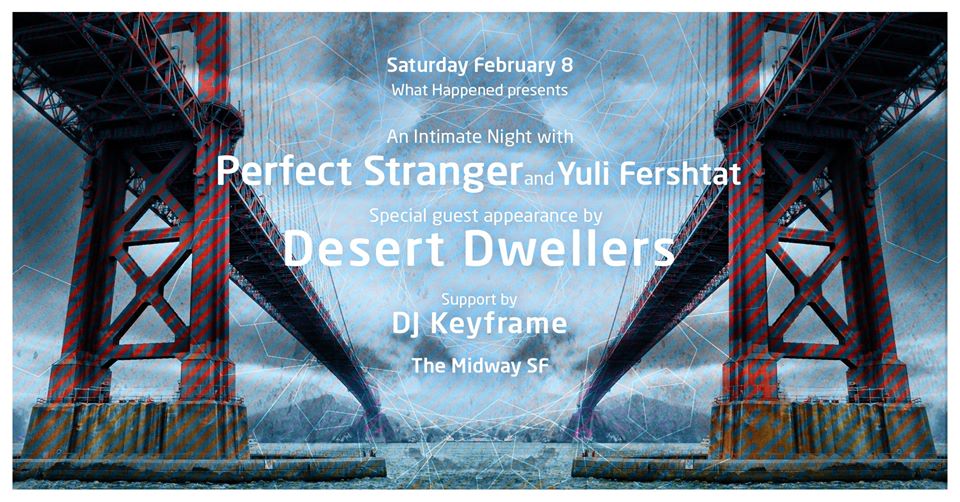 ---
EVENT: Every last Friday of the month: San Francisco Music Producers Meetup group @Pyramind
The San Francisco Music Producers Meetup group is meeting at Pyramind's new studios every last Friday of the month for their "Meet & Mingle". These meetups will be an opportunity for attendees to play music they've been working on, network, participate in a special guest workshop presentation and/or get behind the decks and DJ for a live audience!
These meetups happen every last Friday of the month from 7pm-10pm. During the first hour, attendees will have the opportunity to present a track in process for feedback from the group. The second hour will be an informational workshop, and the last hour will be an opportunity to chill, network, and groove to DJ sets! Get more info on MeetUp.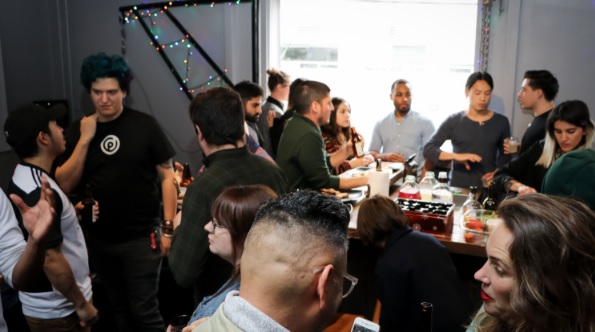 ___________________________________________________________________________________________________________________________________________________
---
EVENT: FEBRUARY 28th, 2020 – Direct to Earth and Dirty Epic Present: Paula Temple SF Debut @F8
The California techno promoters team up to bring Paula Temple to the Bay for the very first time!
For over 15 years Paula Temple has been pursuing her own unique musical path. As a self-confessed noisician she specialises in a noisy, phantasmagoric techno sound, where the dial is rarely turned below 200% and every moment of silence seems deafening. Such refreshing high voltage music has placed Paula at the forefront of today's techno scene. 2019 witnessed the release of her debut album 'Edge of Everything' receiving high critical acclaim as one of the best releases of the year. Paula Temple has remixed avant-electronic acts such as The Knife, Peaches, Perera Elsewhere and Planningtorock. Blurring the lines between producer, remixer and DJ, Paula layers between her own live pieces, edits and tracks, building powerful, driving sets in a style so thrilling and unique. Her worldwide touring schedule has included stellar performances, with 2019 being her biggest year yet, becoming one of Europe's most in demand techno artists. 2020 anticipates a world tour.
Øbsidian – Stopping first in Berlin, Øbsidian then made his way to San Francisco where, in 2017, he began building his record collection and teaching himself to mix vinyl. After an earthquake devastated his small hometown of L'Aquila, Italy, Øbsidian found solace in techno. His current take tends towards the dark, percussive and penetrating end of the techno spectrum.
Get more info & tickets!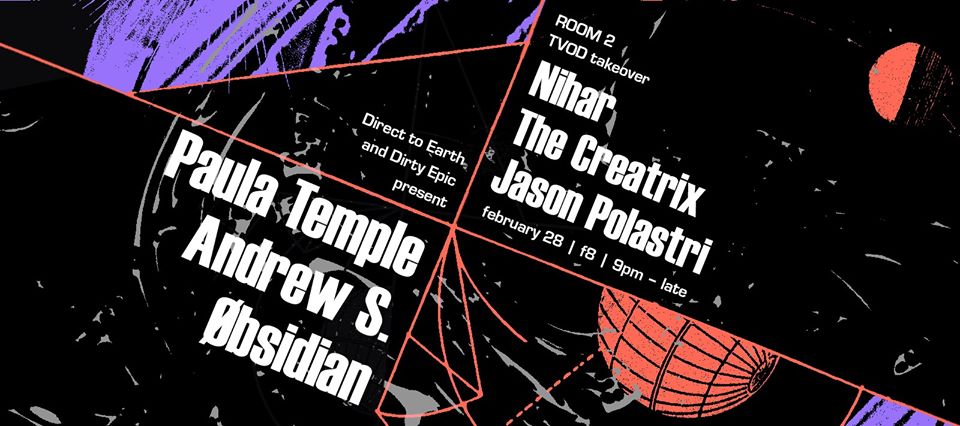 ---
MARCH 18th, 2020 – Playable.GDC2020 @Hotel Whitcomb, SF
Join Playable Agency for a night of innovative immersion to celebrate the creative connections of all our friends and colleagues in SF for the Game Developers Conference 2020.
Located at the Hotel Whitcomb Ballroom at 8th and Market in SF, Playable.GDC2020 brings a gorgeous space from the last century meets hypermodern art and gaming – cyberpunk performances, dancing & room for lots of games in over 10,000 sq ft of demo floor space to bring your new games launching at GDC.
Featuring fun from Playable Agency game devs and artists with: Lightform, Mystic Midway, Epic Immersive, Museum of Future Sports, Walls 360, and more!
Get your tickets and confirm your attendance on Facebook!
---
EVENT: MAY 5-6, 2020 – XR Immersive Enterprise 2020 Conference @Boston, MA
At the XR Immersive Enterprise Conference, held on May 5-6, 2020 at the Revere Hotel in Boston, USA, 300+ enterprise and tech leaders are gathering to share case studies, and to hear 50+ presentations from thought leaders in the XR industry. These include representatives from leading XR companies such as Novartis, Lockheed Martin, AECCOM, Wayfair, Deutsche Telekom and Jacobs.
Register for this conference to network with industry leaders and to explore these dynamic sessions:
● Insights on how to identify & overcome the barriers to XR implementation and how to sell your boss on XR
● Learn the business of XR – its costs, its ROI and how XR can be scaled to your unique business needs
● Observe more than 20 case studies across multiple industries and sectors, including automotive, aerospace, construction, oil and gas, retail, healthcare and more
● Attend roundtable discussions geared towards every step of XR awareness and participation, led by moderators experienced in XR
● Experience the latest XR hardware, software and content specifically designed for business purposes
Get more info & tickets!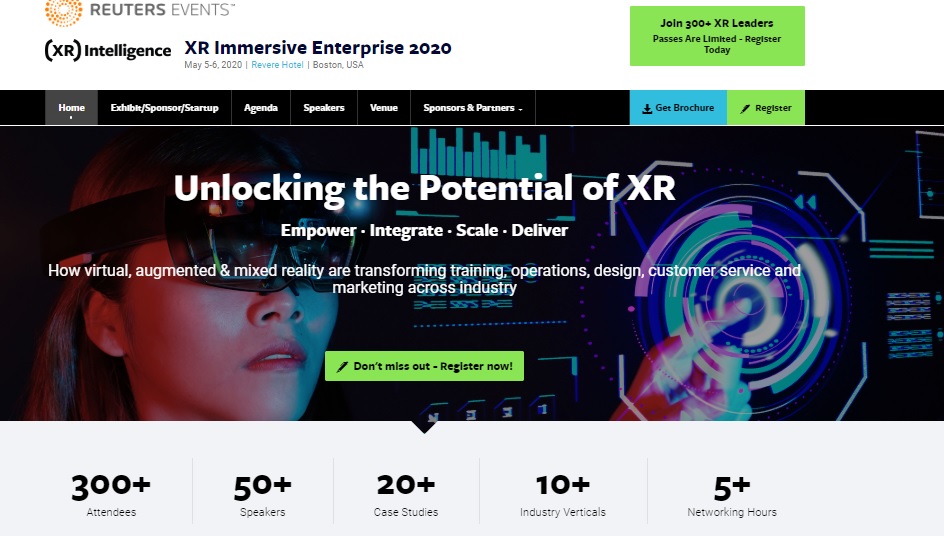 ---
As always, feel free to share with us projects that inspire you so that we can we can post in our network. We strive to make this blog an avenue by and for the Intentional community.
If you have music mixes and memes that you'd like to have featured on Evolver EDM, send them to: Natacha .at. keyframe-entertainment.com.
Connect with us on social media: