*Released by Timewheel 
TRACKLIST
01. Seamoon – Six Synergies
02. Kukan Dub Lagan – An Extravagant Atmospheric Panache
03. MantisMash – No Boundaries Dub
04. Bluetech – Heart Logic
05. Zero Cult – Tete-A-Tete
06. Arcturus – The Journey is the Destination
07. Kerala Dust – Closer
08. Sasha Malkovich – Child
09. Supersillyus – Aeon Bahamut (Nibana Remix, Violins by Kendra Breen)
10. ElectrowaveZ – Mariana Trench
11. Samaris – Black Lights
12. Shankara NZ – Salvanus
13. Robosonic feat. Son Little – Drowning (Djuma Soundsystem's Tribal Dub)
14. Arcturus – Arc of Light
15. Soul Of Zoo, SEVN (CA), Ben Eager – Baglama Rising
ARTIST INFO
01. Seamoon – Six Synergies (Sept 13, 2016) https://seamoon.bandcamp.com/track/03-seamoon-six-synergies
Without any certain approach, philosophy or thought, Seamoon creates his music directly out of his deeper inner essence and tries to express his rising emotions of the moment through the medium of sound. See, hear, feel and understand his music as what it really is: Just an expression of the moment, whose depth can be explored to infinity.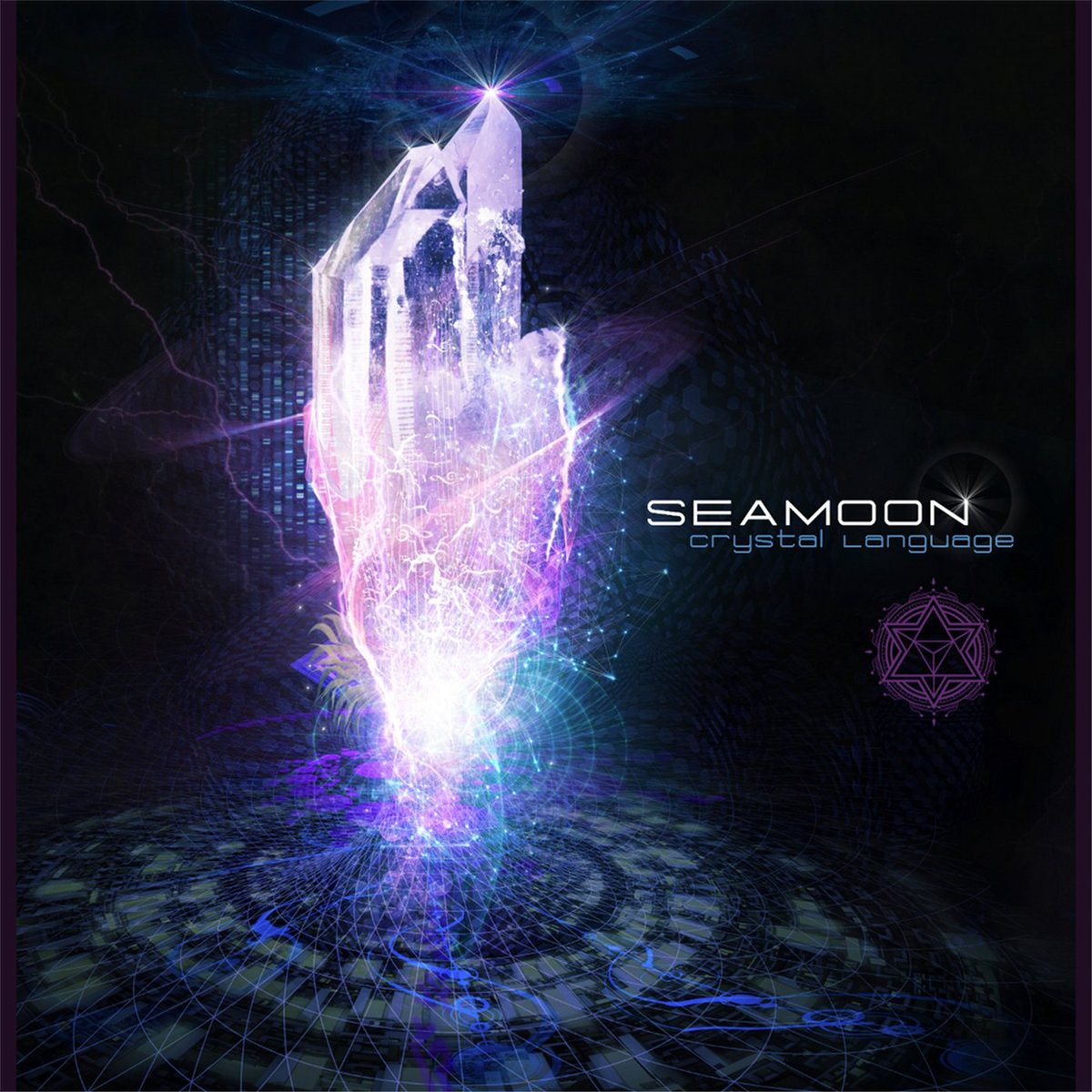 02. Kukan Dub Lagan – An Extravagant Atmospheric Panache (July 4, 2020) https://kukan-dub-lagan.bandcamp.com/track/an-extravagant-atmospheric-panache
Those familiar with Kukan Dub Lagan tunes will know this project is much more than just chill music. Itay fuses dub, world, down-tempo, funk and the indescribable to create a unique journey full of groove, bass and soulful sounds. In simpler words "sunshine music for smiling people"!! 

03. MantisMash – No Boundaries Dub (October 29, 2020) https://merkabamusic1.bandcamp.com/track/no-boundaries-dub
MantisMash is an electronic music project by Natan Lenski from Israel. Natan has been experimenting and producing electronic music since the beginning of 2000Õs Blending and Mashing together all the soundscapes that inspire his life, from Psy-Dubby Chill to Psy-Glitchy beats all covered with a layer of digital fractals. In 2013 MantisMash was the support act of the legendary "Ozric TentaclesÓ, on their 30 Years anniversary tour, and since then joined them for another two tours around Europe, UK, and USA. Mantis also been a part of ÒNodens IctusÓ, Ozric TentaclesÕs more chilled electronic project, in its last reincarnation as this project goes back to the beginning of 90Õs. this collaboration was performed live at London, Finland, Hungary, USA and Israel. ÒNodes IctusÓ Album ÒThe Cosmic KeyÓ was released in 2018 through Snapper Records(UK) including Mantis as part of the project. MantisMash performed live at various festivals and raves in Europe, USA, UK, and Israel, including: Ozora Festival(Hungary), Boom Town Fair(UK), Tipper & Friends(USA), Lost Theory(Croatia/Spain), Infrasound(USA), Hadra Trance Festival(France), Twistival(Israel), S.U.N Festival(Hungary), Momento Demento(Croatia) and more.. So far his music was released through: Merkaba Records(USA), Shanti Planti(UK), Adapted Records(AUS), Looney Moon Experiment(IT). Mantis had some collaborations, remixes and tracks on VAÕs including Symbolico, Sixis, Tribone, Gumi and more.. these were released through labels like: Sofa Beats(DEN), Hadra Records(FR), Aquatic collective(USA), MikelaBella(SP), Swamp Music(USA), Glitch Beach Records (IL).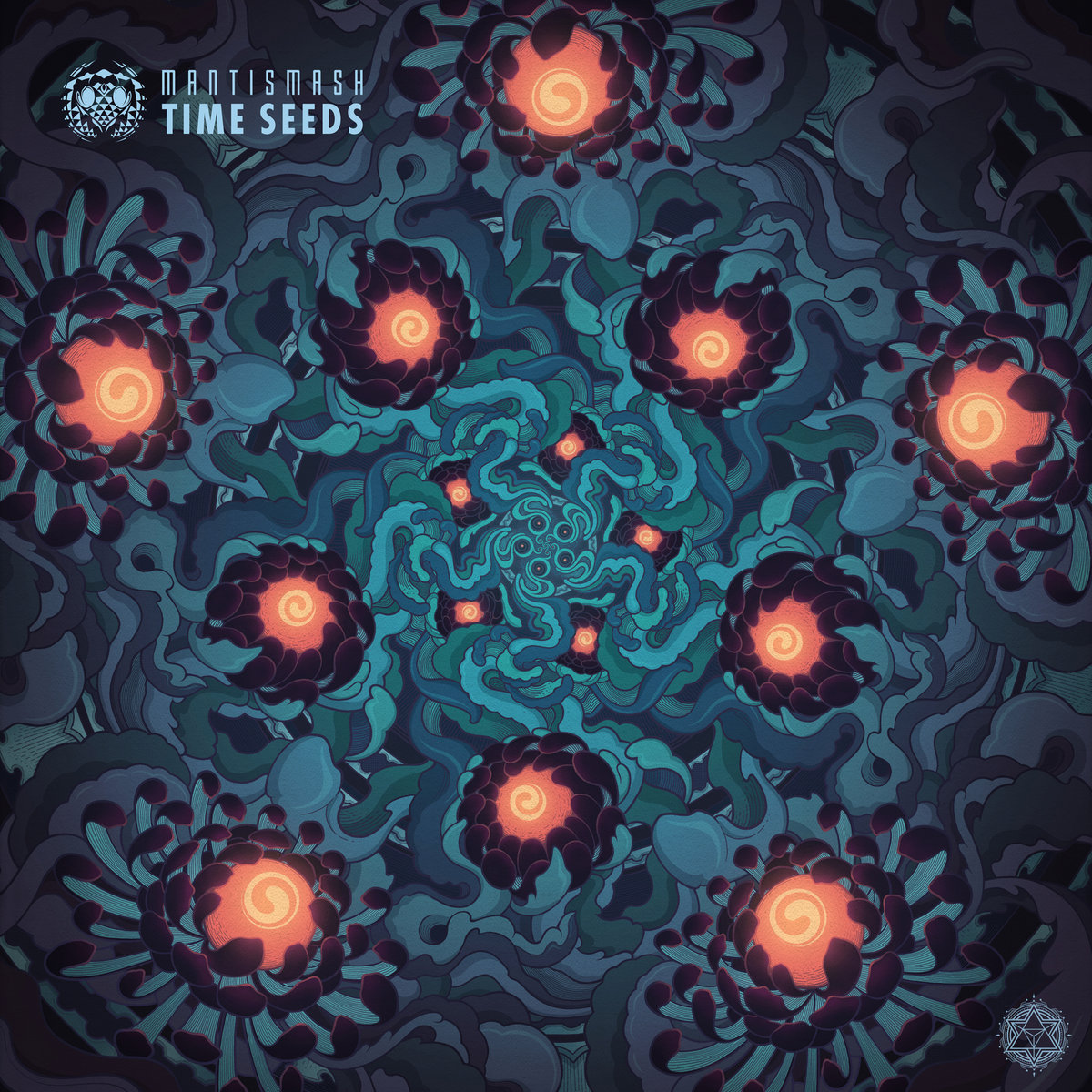 04. Bluetech – Heart Logic (October 4, 2019) https://bluetech.bandcamp.com/track/heart-logic
Bluetech is a Psybient DJ/producer who creates exclusively Downtempo music. He also produces under the name Evan Bartholomew and Evan Marc. Bluetech's music is very diverse, even for a Psybient artist. He places significant emphasis on melody in his productions, and his works often demonstrate an influence from Dub and Deep Techno. Evan also creates music with KiloWatts to form Invisible Allies. Although Bluetech's music includes some "organic" samples, it is created mostly using digital synthesizers and production software, giving a very "Digital" quality to it, much like the Glitch inspired sounds of Shulman, who has also released albums through Aleph Zero Records. Bluetech's first track was released on Truffle Records in 2003. Since then Bluetech has released tracks on a number of other labels. In 2004 Bluetech launched his own label, Native State Records.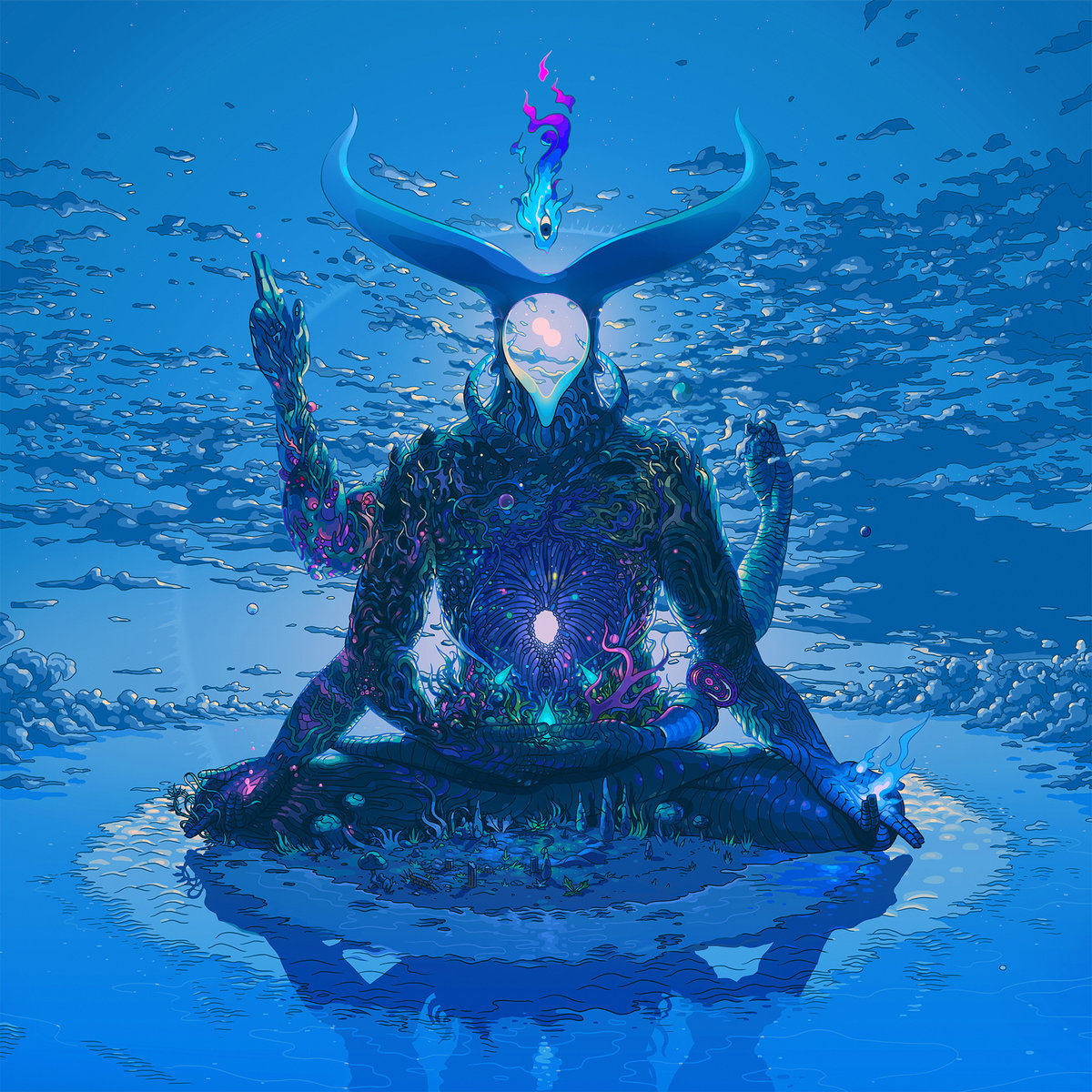 05. Zero Cult – Tete-A-Tete (October 30, 2019) https://cosmicleaf.bandcamp.com/album/tete-a-tete
ZERO CULT is the project of Emil Ilyayev from Israel, who has been producing electronic music for well over a decade. The project was born in 2003 after discovering the new sound of downtempo and chillout music in the underground scene. Emil's music has unique sound,that combines mysterious melodies and vibes with downtempo beats.His debut album "Art of Harmony" was described as a best chill albums of the 2006. Combining carefully designed textures with dreamlike atmospheres and a solid rhythmic structure, Zero Cult sends us on a new journey through his original musical universe. His discography is a collection of contemporary ambient gems, demands frequent listening and will surprise you with new sounds bursting out from nowhere. This is intelligent, emotional and powerful music.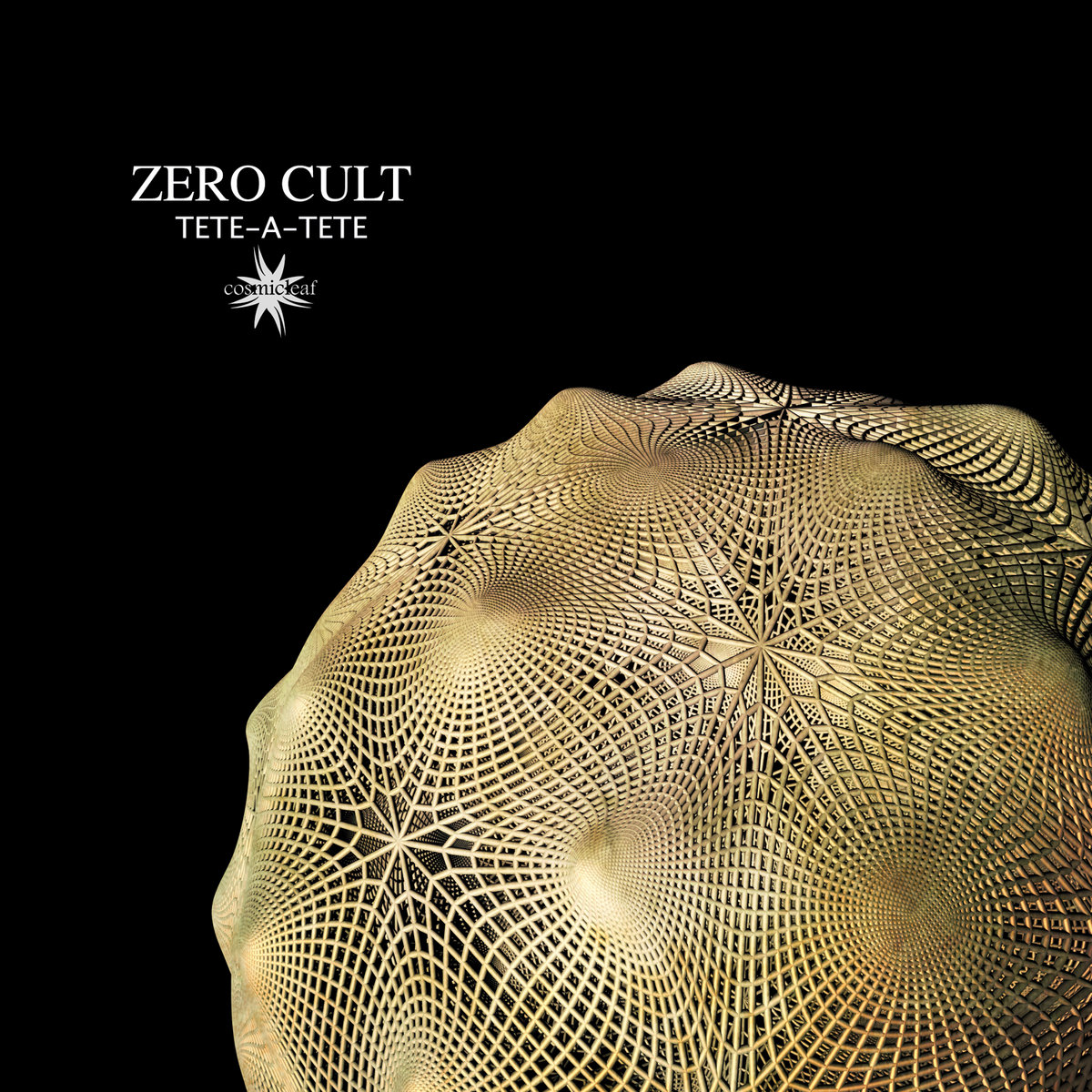 06. Arcturus – The Journey is the Destination (September 3, 2020) https://merkabamusic1.bandcamp.com/track/the-journey-is-the-destination
Arcturus is the psychedelic music project of New York born DJ & Producer, Daniel Kaplan. His music style oscillates between Psychedelic Bass, Trance, and Downtempo, fused with melodic multi cultural influences. Combining catchy rhythms influenced by early 90s hip hop, with psychedelic synth leads, and multi cultural instrumentation, Arcturus weaves his sonic alchemy into form. By exploring genres and expanding his taste, Daniel has been influenced by many styles including hip hop, alternative rock, classic rock, jazz, electronic and many more.. He picked up the Piano, Saxophone, Guitar and Bass guitar starting at the age of 10. After leaving New York Daniel had a series of incredibly vivid UFO encounters which largely contributed to the creation and birth of "Arcturus" in 2013. His encounters led him to a community of people in Austin Texas, who had a group called 1Stomp and Create Culture, a platform for psychedelic bass and psychedelic trance music. Following this, he performed at several outdoors festivals, beginning to build momentum as a DJ getting regular bookings at Elysium Nightclub & other notable clubs. With over a dozen events in the bag in Austin, he felt a calling to Nevada City, CA., There, Arcturus began releasing original music on Merkaba Music. The first of these releases was "Walking On Water", on the compilation titled "Resonant Being" released in 2017. He attended Audio Alchemy on the big island of Hawaii summer of 2018 during a massive volcano eruption that will never be forgotten by those who were there.. Following this he released a track titled "Kilauea" named after the volcano on the compilation titled "100th Comp" released in 2019. He also has released tracks on several compilations on the underground label "Visionary Shamanics" and a self release titled "Atlantea". He now resides in San Luis Obispo County, forming a collective of dancers and creators alike, with hopes to expand into the far reaches of the world, and travel. His Debut Album "Templates" was released on Merkaba Music, September 3rd 2020.

07. Kerala Dust – Closer (February 1, 2019) https://soundcloud.com/keraladust/kerala-dust-closer
KERALA DUST seeks to bridge that divide between electronic music and traditional songwriting, drawing on influences as far and wide as Tom Waits, Talking Heads and Abdulla Rashim. Currently based in South London, the strange and excessive confusion of the city is reflected back in the anonymity of Kerala Dust's basement studio. Whether as a solo artist in production or as a live trio in performance : the members within the inclusive isolation of this project would like you to dance while also wondering if there's really a point to anything. The realisation that there is no point will merely be liberating. 

08. Sasha Malkovich – Child (October 1, 2020) https://soundcloud.com/microcosmos/child
Sasha Malkovich is a well-known Russian ambient and chill-out producer. Having worked in collaboration with famous pop music projects for more than 20 years, Sasha found his creative path in composing psychedelic music. He is the creator of magnificent musical atmospheres, the immersing mood of his ambient is skillfully blended with energetic rhythms of progressive, and sunny dub lines are garnished with intense breakbeats. His two releases on Microcosmos Records led to Sasha gaining appreciation as a brilliant master in chill-out. Human Magnetism proceeds with the style of the previous albums. It represents the composer's reasoning about the place of a human in nature, about the philosophy of interaction between an individual and the society, as well as about solving the environmental and spiritual issues of humankind. The vocals in the album are performed by Sasha himself. The intense pads fill the listening space with warm sunny energy, the melodies are simply pure, the percussion and the synth effects are a finely-woven music tapestry. Turn on Human Magnetism to feel the positive vibes of top-grade chill-out by Sasha Malkovich and Microcosmos Records.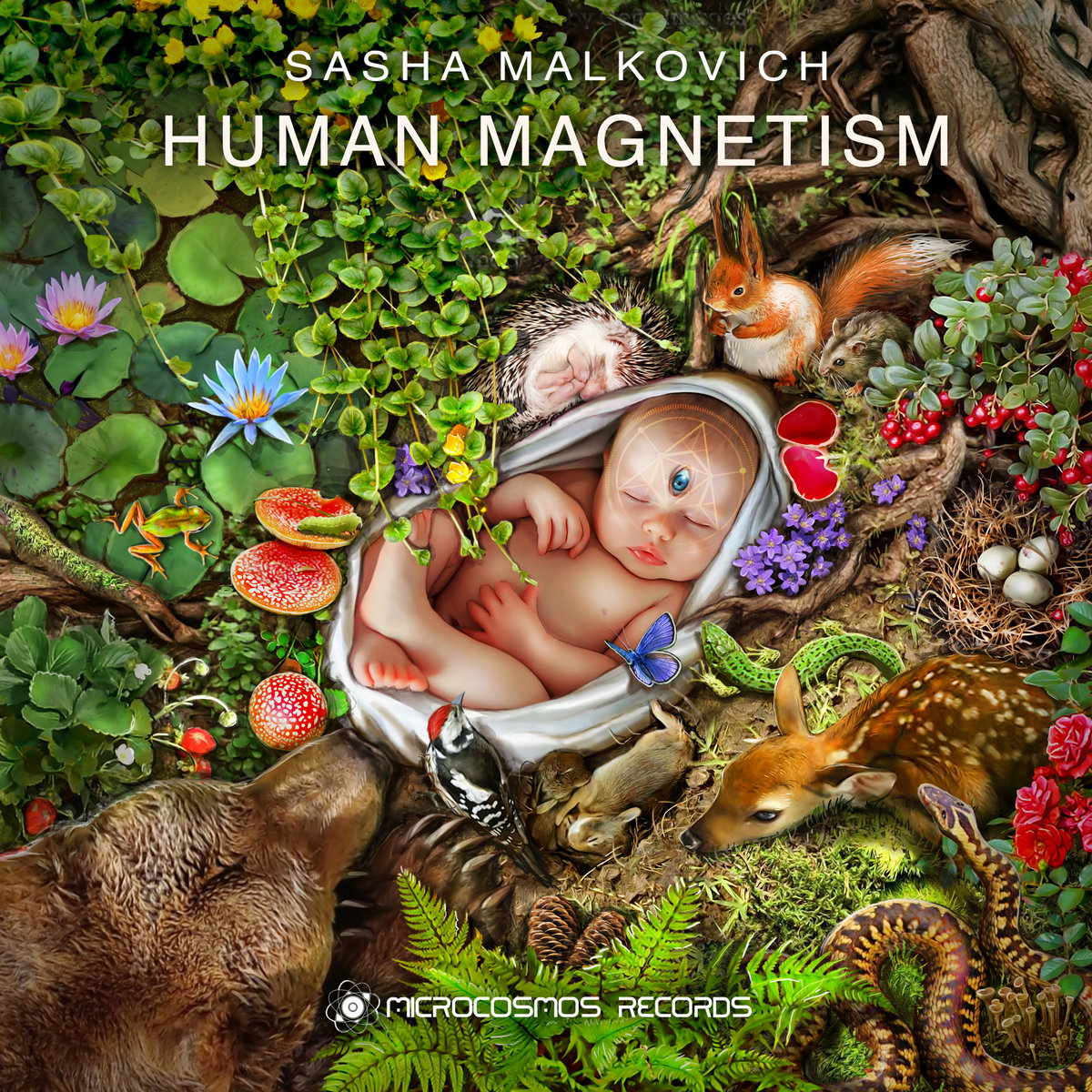 09. Supersillyus – Aeon Bahamut (Nibana Remix, Violins by Kendra Breen) (December 20, 2018) https://supersillyus.bandcamp.com/track/aeon-bahamut-nibana-remix-violins-by-kendra-breen
Supersillyus is the alias of Robert Jacob Max, a multi-instrumentalist and electronic music producer based in Denver, Co. His extensively layered soundscapes and penchant for cinematic storytelling take listeners on a truly extraordinary adventure through unique rhythms and poignant melodies. Part composer, part comedian, Supersillyus commands an army of synths and sounds with the computer to enchant more than just the brain with his live electronic performances. Believing that there must be more to computer music than just playing tracks behind a six foot folding table, Robert assembled the Supersillyus Lifeband, an immersive live band experience combining the energy and chaos of live instrumentation with the infinite technical possibilities of electronic interactivity. The band is an ever growing and evolving supergroup lineup, featuring the brilliant talents of Ed Mann (Frank Zappa), Carmen Esteves (Brooklyn Gypsies), and the psychedelic power trio lespecial. Robert's passion for his uniquely expressive and creative brand of instrumental storytelling is exemplified not just by his multiple support performances with visionary musicians Shpongle, Tipper, and Ott, but also by his musical contributions to renowned art institutions such as COSM and Meow Wolf; and by his production and performance collaborations with bass music masterminds Space Jesus, Yheti, and more.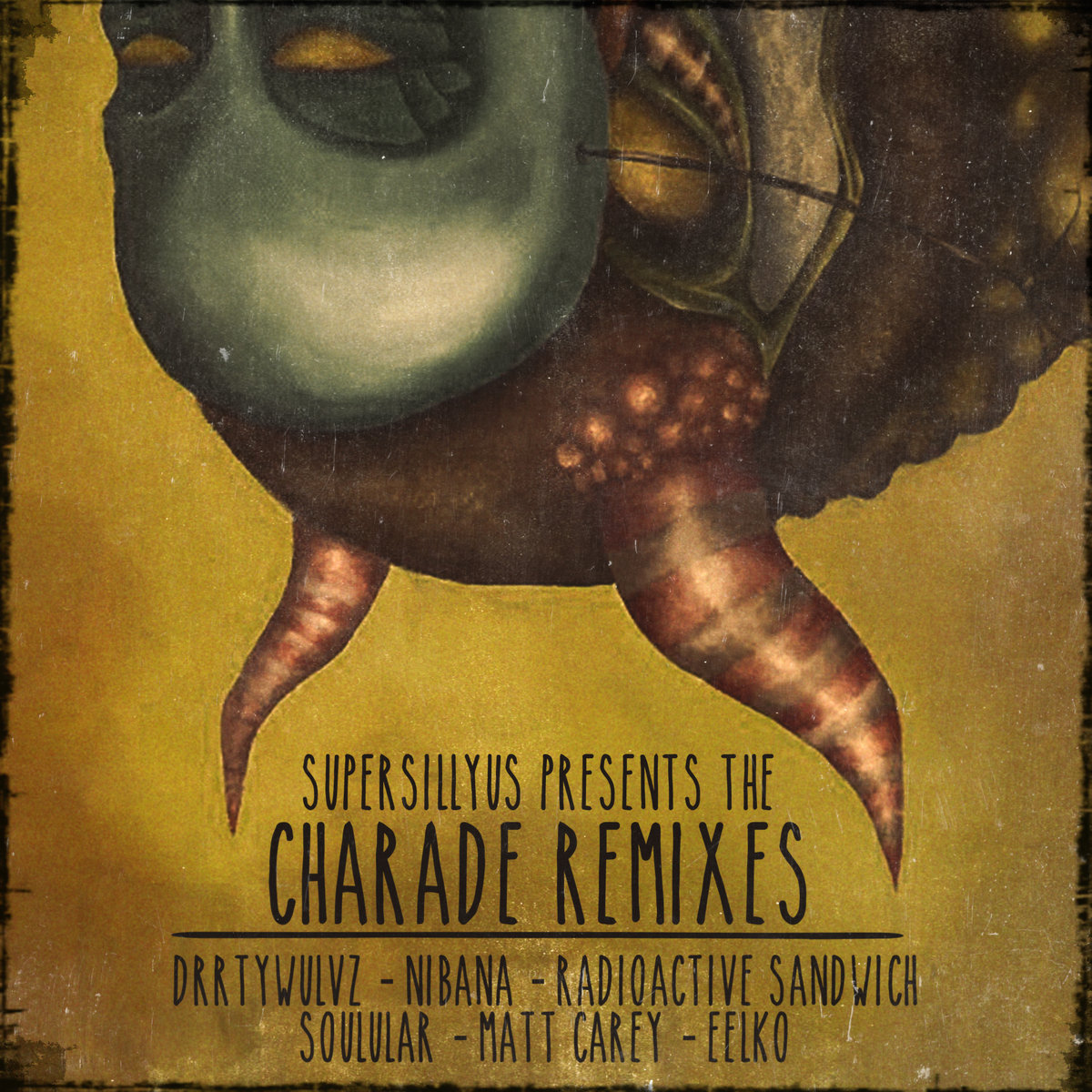 10. ElectrowaveZ – Mariana Trench (April 17, 2018) https://merkabamusic1.bandcamp.com/track/mariana-trench 
ElectrowaveZ is a musical duo with a unique twist. The project is the brainchild of Charlie Shaabi and Richard Savo, two brothers that have a lot more in common then a strong personal bond. Their eclectic music taste allowed them to reach out to a broad audience throughout the Middle East and beyond, contributing to the massive outbreak of electronic music in contemporary Arab culture. Their sound is a fusion between east and west, where mesmerizing melodies blend in with expertly crafted beats and powerful hooks. Charlie and Richard are particularly attentive to their production aesthetics, creating detail-oriented tracks that feel vivid and vibrant, embodying a wide variety of influences, such as deep bass, edgy beats and psychedelic sonic carpets. ElectrowaveZ managed to leave a powerful mark on the music scene early on in their career, making waves with their debut album, "Brainstorm", which was well-received by audiences and critics alike. In addition to their excellence in the studio, ElectrowaveZ are well-known for their magnetic and hypnotic live sets, which engage with the audience in a very innovative way.

11. Samaris – Black Lights (June 10, 2016) https://samaris.bandcamp.com/track/black-lights
Samaris is an electronic music group from Iceland which formed in January 2011 and consists of Áslaug Rún Magnúsdóttir (clarinet), Þórður Kári Steinþórsson (electronics) and Jófríður Ákadóttir (vocals).

12. Shankara NZ – Salvanus (September 4, 2020) https://shankaranz.bandcamp.com/track/salvanus
Shankara NZ (Brendan Evans and Elijah Wilson-Kelly) are a musical due from New Zealand who focus on Collecting inspiration from the farthest reaches of the globe and condensing them into sonic vibrations and evolving entities. Expect to hear a wide range of genres rolled together with hypnotic bass lines, ethnic melodies, deep tribal energy and psychedelic dub effects.

13. Robosonic feat. Son Little – Drowning (Djuma Soundsystem's Tribal Dub) (May 17, 2019) https://djumasoundsystem.bandcamp.com/track/robosonic-feat-son-little-drowning-djuma-soundsystem-s-tribal-dub
Golden Era House, Hi-Tech Soul and HipHop Hybrids Producer & DJ. Cartoon life – At six years old, CORD LABUHN had his first real career aspiration : becoming an 'inventor'. Or space traveller. At least working in some kind of laboratory. Hence he became a producer of beats, tunes, records, imagery & merch – and toured the whole planet to play music for the most spaced out… Earlier, when the ghost of Jimi Hendrix jumped out of his parents record collection and passionately promoted the guitar as the weapon of choice for a leftist punk, folk, if not eurodance infected teenager of the 90s, the piano and his sister's drumset would have to step back for a while. A few years later when TV was still the thing and gaming consoles like PS1 were battling N64, Cord the Beatmaker was rather staring at tiny AKAI S2000, MPC and CRT displays, head-nodding, turning the jogwheels, dreaming of a second turntable to complete his DJ setup – the true school, golden age hiphop way. Next mission – still as a school kid – was a self-released vinyl record with international distribution through a self-founded label – learning everything from scratch, only a few years before DJing went 99,9% digital, crazy fast and globalised anyway. Arriving in Berlin and founding the mashup label "BROKEN BOOTLEGS" (with Exploited's Shir Khan and Andy Szankay) was good sparring for more delinquent ventures in professional sampling culture. Musical diversion had found an anarchic playground, genre-bending seemed to be a welcome concept for a radical open mind. To date, his longest running project is ROBOSONIC, which was originally formed as a DJ-producer duo together with Sacha Robotti more than 10 years ago. Over the course of time it became Cords solo moniker in the dance music game, since his former partner had emigrated to the US for a fresh personal start. A while after the unconventional, free-spirited debut album "Sturm und Drang" (2007) Robosonic took the world by storm with a string of popular tunes and remixes that went into the crates of tens of thousands of DJs worldwide and made it to top spots in the infamous Beatport charts ("Worst Love", "The Edge" 2012, "La Fique" 2013, "House Music" 2015, "Rise" 2016). With releases on labels like Defected, Toolroom, Get Physical, Diynamic, Stil vor Talent, Deep Dish's Yoshitoshi, Nervous, Crew Love, Kittball or Mother Recordings, ROBOSONIC became an authentic figurehead for something dubbed "Golden Era House" (Juice Magazine). Not only because Cord was convincing real rap icons like Masta Ace, Jeru the Damaja and KRS-One to collaborate on house tracks, but also because ROBOSONIC remixed true legends like Todd Terry, Arthur Baker, Kerri Chandler and Eddie Amador. The house & techno driven sets and records under the R°° flag are internationally recognised and performances in 45+ countries (and counting) reflect the universal appeal of a trademark sound Robosonic unleashed into the world. North & South America, most European countries, South East Asia, China and Russia, Egypt down to South Africa, Dubai to Australia, Lebanon and Israel. Cord Labuhn has seen and pleased hundreds of stages, clubs and crowds over the last years. And with the string of new Robosonic releases through Defected, Kittball, Mother Recordings and more it becomes clear that he won't stop shedding club sweat and tears.

14. Arcturus – Arc of Light (September 3, 2020) https://merkabamusic1.bandcamp.com/track/arc-of-light
Arcturus is the psychedelic music project of New York born DJ & Producer, Daniel Kaplan. His music style oscillates between Psychedelic Bass, Trance, and Downtempo, fused with melodic multi cultural influences. Combining catchy rhythms influenced by early 90s hip hop, with psychedelic synth leads, and multi cultural instrumentation, Arcturus weaves his sonic alchemy into form.

15. Soul Of Zoo, SEVN (CA), Ben Eager – Baglama Rising (October 20, 2020) https://soundcloud.com/sevn-ca/soul-of-zoo-sevn-ca-ben-eager-baglama-rising-original-mix
Ben Eager (Soul of Zoo) encompasses the harmonious aspects between the nature's symphony and electronic music, crafting with his mixes a living organism with the capacity to transport us to another world where everyone is connected. Mixing different organic elements from percussion and acoustic instruments to spiritual vocal samples, natural atmospheres and blended with the warmth of analog drum machines and synthesizers, His storytelling abilities provide us with a magic carpet of a soundscape on which to take an ethereal journey Music is a journey full of love, emotion & happiness that will never end. The meaning of the music is not describable, everything come from deep inside.