Keyframe-Entertainment bridges underground EDM culture & the mainstream through transformational media (Film, Music, Visionary Art, Community Building, Social Networking, and more). Our goal is to create global positive change and enhance the living experience by inspiring, informing and entertaining.
By emitting positive energy, we can nurture a creative, innovative, collaborative global community.
Keyframe-Entertainment is pleased to announce a partnership with Reality Sandwich, the web magazine dedicated to spreading the word about subjects ranging from sustainability to shamanism, alternate realities to alternative energy, remixing media to re-imagining community, holistic healing techniques to the promise and perils of new technologies.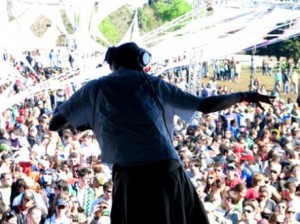 In early 2013, Reality Sandwich will launch a new section of the magazine dedicated to Transformational Festivals and Conscious Electronic Music; Keyframe will manage the music effort.
We are seeking new contributors who have a passion for Conscious EDM. Whether you are a music producer or a writer of music reviews or artist interviews, we're interested in hearing how you would like to collaborate with us.
Writers: please forward us writing samples and a reason why you'd like to contribute.
Musicians/producers: please forward music samples and a reason why you'd like to contribute.
*Collaboration includes exposure to a network of over 200,000 viewers.