Keyframe-Entertainment is a specialized branding and strategy firm, which produces, supports, and distributes cutting-edge projects.
Keyframe offers marketing support and strategic networking to DJs, producers, companies, filmmakers, nonprofits, and festivals.
For some of our latest news and collaborations, view our Press Releases page.
THANK YOU ALL FOR COMING OUT TO AN AWESOME 'AMPLIFY HER' – San Francisco Purple Carpet Premiere screening event! View the event photos on Facebook!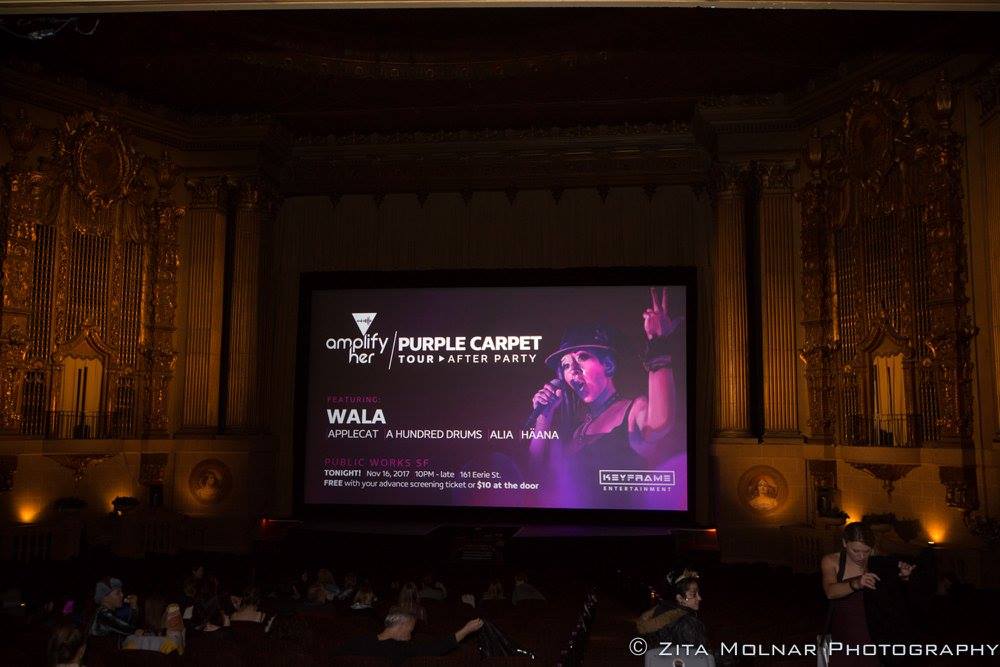 Keyframe & ReInhabiting the Village are honored to have experienced OREGON ECLIPSE, and enjoyed the massive Psytrance SUN STAGE! Check out our recent "PSYTRANCE ASCENDING IN NORTH AMERICA" article, along with interviews with DJs Khromata, Ace Ventura, and Symbiosis founder Bosque Hbrek, to name a few!
Recently, following the philosophy of remixology, Julian Reyes of Keyframe-Entertainment was inspired to not only produce the music remixes of IAMEVE's amazing "Starman", but to remix the music video as well. Read the "STARMAN" KEYFRAME REMIXES MUSIC VIDEO LAUNCH article on OneEDM.
Keyframe is also Producing Director Fifer Garbesi's project "Con Te Damanhur"; a Virtual 360° experience of Damanhur. To learn more, please visit our Con Te Damanhur page.
Keyframe is the Executive Producer of Jamaica Stevens' "ReInhabiting the Village". View our ReInhabiting the Village book video below, and contact us for wholesale opportunities!