Keyframe-Entertainment is a Transformational Media Network that bridges
Underground Electronic Music and mainstream culture.
By INSPIRING, INFORMING and ENTERTAINING through film, electronic music, visionary art,
community building, and Transformational Festival culture, we aspire to create global positive change.
Keyframe-Entertainment showcases a selection of San Francisco's top underground DJs, producers, and events. Keyframe's mission is to share the Bay Area sound globally and create prosperity for Electronic Dance Culture. Keyframe also offers marketing support and strategic network to DJs, producers, companies, filmmakers, nonprofits, and festivals.
Keyframe fosters growth for Visionary Art and DJ culture by supporting, promoting, and financing cutting edge projects.
Keyframe is the Executive Producer of the film Electronic Awakening (Directed and Produced by Andrew Johner) and is coordinating an extensive international screening campaign. Thus far, the film has screened at Harvard University, Yale University, Finland University, throughout Australia, Brazil, Canada, Europe, and Japan, and at Transformational Festivals including Symbiosis, Lucidity, Lightning in a Bottle, MEME, Photosynthesis, Atlas Festival, Earthdance, Burning Man, Boom Festival (Portugal), Rainbow Serpent (Australia), Eclipse (Australia), Cosmogenesis (South Africa), Synthesis in Mexico and many other events hosted by the EVOLVER network.
Julian Reyes has recently joined the Board of Directors of the Electronic Music Alliance, a collaboration that aids in cultivating and celebrating social responsibility, environmental stewardship, community building and volunteerism within Electronic Music Culture. See website at www.ema-global.org.
Keyframe also promotes Visionary Culture through various projects, including supporting the production of "ALCHEMISTAS", Darren Minke's Visionary Art book.
In addition, Keyframe-Entertainment is the Executive Producer of Episode 3 of The Bloom Series: "New Ways of the Sacred", and Associate Producer and Screening Director of the entire web series "The Bloom, a Journey through Transformational Festivals". This 4-part Documentary Video Series follows a journey to two dozen global Transformational Festivals and explains this remarkable phenomenon. The goal is to promote cohesion among those in the culture while building a bridge of understanding with those outside of it–supporting growth and expansion while reserving the magic and integrity of this potent movement.
"We believe that by sharing positive energy, we can nurture a creative, innovative, collaborative global community. Please join us in our exploration of these endless possibilities."
–Julian Reyes (Keyframe-Entertainment) Executive Producer/ CEO
In 2014, Keyframe-Entertainment signed on as 
Associate Producer
 of the comic book 
"Dark Prophet."
 Written, Directed and Produced by 
Evette Vargas
, "Dark Prophet" is a multi-media film project whose
comic book component will launch at the 2014 Comic Con conference.
DARK PROPHET is a present day sci-fi action thriller about gifted music student, Dai Shepherd, who discovers top secrets hidden in the binary codes of songs, and then finds himself framed for his girlfriend's murder. To find her killer and save the world as we know it, Dai must stop Black Box, the covert government Intel agency that planted the secrets, from starting world war. The war will trigger a cyber-intelligence take over of the planet. Think The Matrix meets 24 and of today's Top Secret Intelligence Leaks. Visit the Dark Prophet films page to learn more: http://keyframe-entertainment.com/film-2/dark-prophet/.
Keyframe-Entertainment also worked for many years as the official representative for the Ultra Music Festival in Miami, which features the best Electronic Dance Music (EDM) artists in the world.
Keyframe is now working with DJ / Producer 
The Quadrobe
. Drawing influence from travels around the world, Asia to Africa, Europe and South America, JB Vries' motivations have always been based in rhythm and melody. He continues to perform at festivals such as Burning Man alongside some of the worlds finest DJs as part of the Opulent Temple (
www.opulenttemple.org
). You can visit The Quadrobe website at 
www.quadrobe.com
.
Keyframe-Entertainment is deeply committed to helping Electronic Music filmmakers manage their film screenings while simultaneously disrupting the current theatrical distribution system through Keyframe-Cinema.
The Keyframe-Cinema film screening platform is an online resource that helps fans organize and license Independent Films to showcase in their communities. Transformational Culture and Electronic Music have garnered worldwide attention. The combination of industry growth, love for the culture, and our years of experience managing community screening campaigns prompted us to automate the entire film screening process.
Keyframe-Cinema aims to display a variety of Transformational films, including documenting the evolution of Electronic Music Culture by unearthing, gathering and sharing films through community screenings.
For the latest on Keyframe's endeavors, please view our partnerships, news, and press releases pages.
Our services include film distribution, music consulting, video production, marketing and legal services for the entertainment industry.
Music projects include our work with DJs and producers, "The Bloom" soundtracks, and production classes.
To learn more about our film projects of "Electronic Awakening," "The Bloom Series," "American Jungle," and "Lucid Dream," visit our film page.
We also support Visionary Art and Darren Minke's Visionary Art book.
To view our merchandise, visit our store.
Contact us if you'd like to collaborate or establish a media partnership.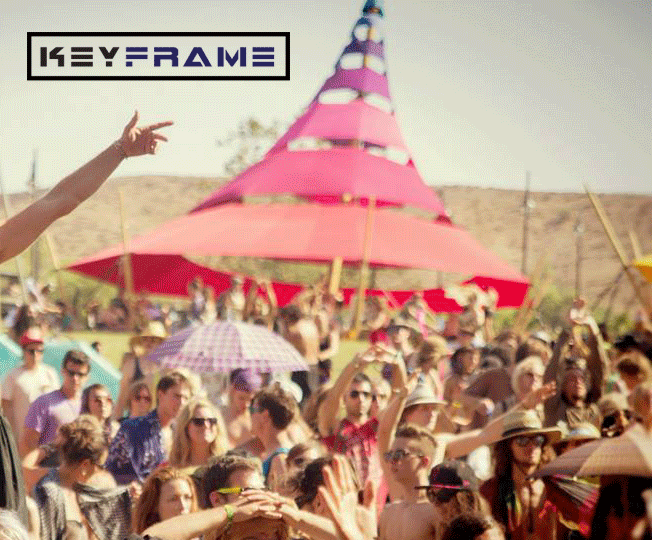 *Photo of LIB 2013 by Zac Cirivello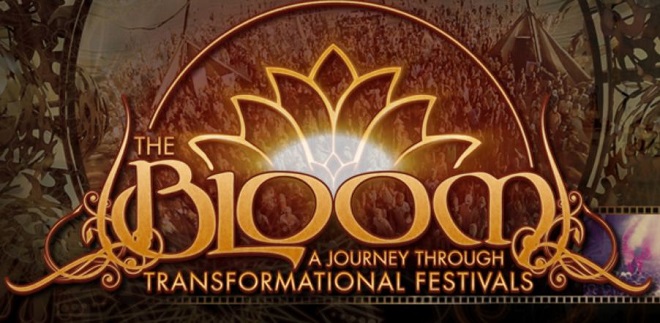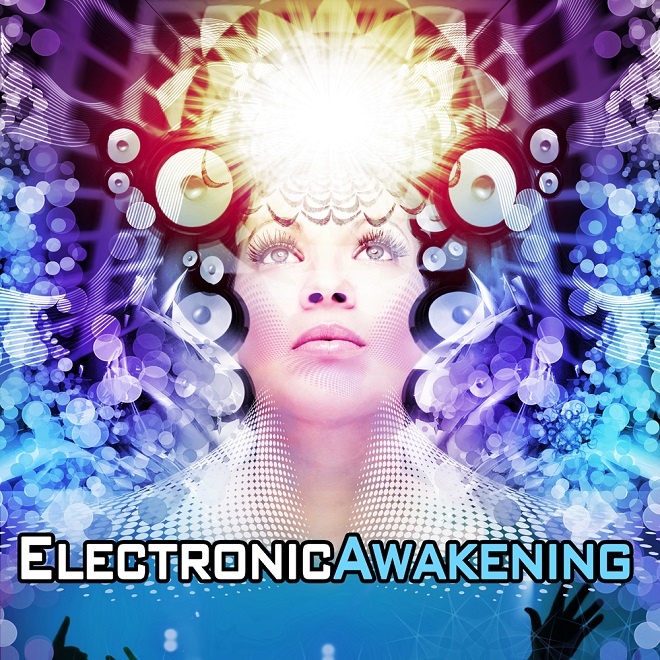 Buy the Electronic Awakening DVD