Keyframe VR Projects
With decades of collective experience, our team can create an accurate depiction of your product in VR. Our immersive prototypes include effective user interfaces, adjustable parameters, and breakthrough interactivity. We partner with you to craft the most engaging experience to exceed your goals. Please contact us to learn more.
Keyframe-Entertainment is currently working on various enterprise projects under NDA. Here's a selection of our past projects:
---
VR Demo: Synthetic data for training computer vision ML models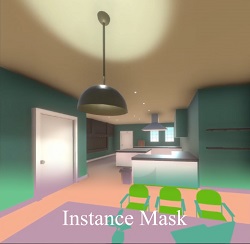 Keyframe demonstrates how LexSet's rendering pipeline produces "physically accurate lighting".
Computer vision ML engineers prefer  a quick and effective way of sourcing and annotating photographs to train their AI's. LexSet simplifies the supply of training data without using human-in-the-loop annotators, which is slow and costly. LexSet's synthetic data engine can create perfectly annotated images of objects or environments as needed. Their platform utilizes an immense library of 3D CAD files which is procedurally placed into massively parallel, algorithmically generated simulation environments.
---
VR Pipette Training Simulator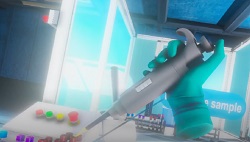 This VR training simulator takes pipette training into an environment that removes the risk of breaking expensive laboratory pipettes. In this experience, the user is given a step by step walk through of the proper way to operate a very expensive piece of equipment. Each step is clearly laid out with 3D pointers that indicate the next step visually and succinctly. No pipettes are actually used or damaged in training, thus removing the degradation of equipment and the need to replace pipettes that were used exclusively for training purposes. VR Development created by Michael Andrew Crabbs.
---
MarsCity Dome Project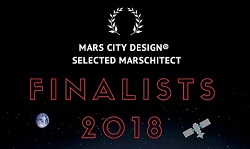 Keyframe was selected as 2018 FINALISTS for the Mars City Design of BoreDome! The project objective was to envision what life on Mars would be like if human life were sustained inside the BoreDome structure. Mars City Design is an innovation platform dedicated to creating the best blueprints of future cities on Mars, creating breakthrough technologies to give impactful sustainable solutions applicable for earth. Keyframe  utilized Maya and Unity 3D. The VR experience was reviewed by a dedicated judging team that included prominent NASA personnel and renown architects.
---
DeepSea: Eco-remediation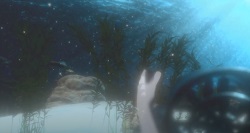 In this experience, the user is taken through an underwater environment, where they see the effects of pollution first hand. They are also given tools to help undo the damage, and are led through a series of gamified scenes to clean up trash and debris left over from pollution. VR Development created by Michael Andrew Crabbs.
---
Stanford Research Study: Automated Insulin Delivery System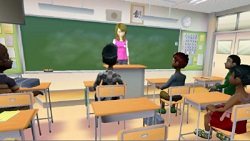 Keyframe worked with teammates on a VR immersive project for The Department of Pediatric Endocrinology & Diabetes at Stanford. The team imported the environment and characters from the Unity Store. The main animator Scott Kravits created the interaction of the characters, and Effy Zhang focused on 3D modeling and rigging the user avatar. Keyframe's role was research, asset curation, admin, and advisory.
---
Damanhur VR Experience: Oculus Store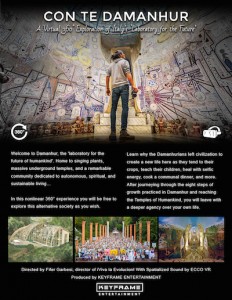 Keyframe Executive Produced Fifer Garbesi's gamified documentary exploring Italy's 'Laboratory for the Future of Humankind': Con Te Damanhur. The experience offers a rare opportunity to glimpse into this ecovillage and spiritual community situated in the Piedmont region of northern Italy; home to singing plants, massive underground temples and a remarkable community dedicated to autonomous, spiritual and sustainable living.
Please read the press release and for more info, visit the Con Te Damanhur page.
---
VR Experience: An EDM Chronology
This unique VR interactive experience shows a particular evolution POV and chronology of genres in Electronic Dance Music, by stacking puzzle pieces to create a surprising structure. The experience will eventually contain multiple versions, with users able to create their own chronological EDM VR playlist. The project was submitted to the Oculus Launch Pad program.
---
Multi-track VR interactive Music Video
The user is able to push knobs on the mixing board that control the volume of 5 different parts of a music track: Drums, Bass, Synth, Voice, and Effects. With each movement of the knob, the specific channel is manipulated for each part of the song. The VR experience is coded so that the audio is changed through the channel knobs, and synchronized visual special effects fill the environment. Coding of the slider was created by a TA, and the animations were generated in Unity.
---
VR Experience: Save XMAS VR
Keyframe, alongside his project partner, Mika, created a VR experience where the user sorts through Christmas gifts that are tossed into a floating magical wreath. The wreath captures the score, generating a "success" or "failure" sound depending on results. Toys fall into different sorting categories and models were created and textured in Unity. With the help of instructors the team coded the conveyor belt such that the user tosses toys into the appropriate wreaths. This experience can also be modified into practical applications, such as a recycling sorting, exercise for the elderly, or a counting game for kids.
---
Keyframe Contact
To learn more about our process and services please contact us here.