Keyframe Blog May 2017
Hello Keyframers!
Please enjoy this month's featured music, check out our upcoming San Francisco events, and enjoy our interview with Dadara!
VITAMINDEVO will be playing at our collaborative LOCZIdesign FUNraiser event on May 13th! Check out his set: Live at LaserNative x Monarch SF:

Andreilien will be playing at the Independent with Liberation Movement & The Dogon Lights! Enjoy his "Algorithm Minimix":

---
MAY 6th, SAN FRANCISCO – Liberation Movement & The Dogon Lights @The Independent
We're sponsoring the Liberation Movement + The Dogon Lights event @The Independent!
Led by Resurrector of Heavyweight Dub Champion (HDC), Sasha Rose, Noah King and supported by members of the Shipibo Tribe, Liberation Movement (LM) is a new collaborative music project that pushes the boundaries of human experience. Each LM performance is a communal ritual that opens portals to the realm of spirits and invokes new levels of consciousness and healing.
A Live Liberation Movement performance consists of a 50 channel analog Live PA sonic journey with live instrumental contribution from a variety of musicians and vocalists. The LM live journey travels through many levels of depth and experience and can at times be challenging, inspirational and empowering.
LM was founded in the Peruvian Amazon in 2010 in collaboration with participants from the Shipibo Tribe. Since that time it has grown to include more than 75 artistic participants from 6 continents and it represents more than 1000 years of combined collective mastery in a variety of revolutionary fields.
Get your tickets and view the event on Facebook.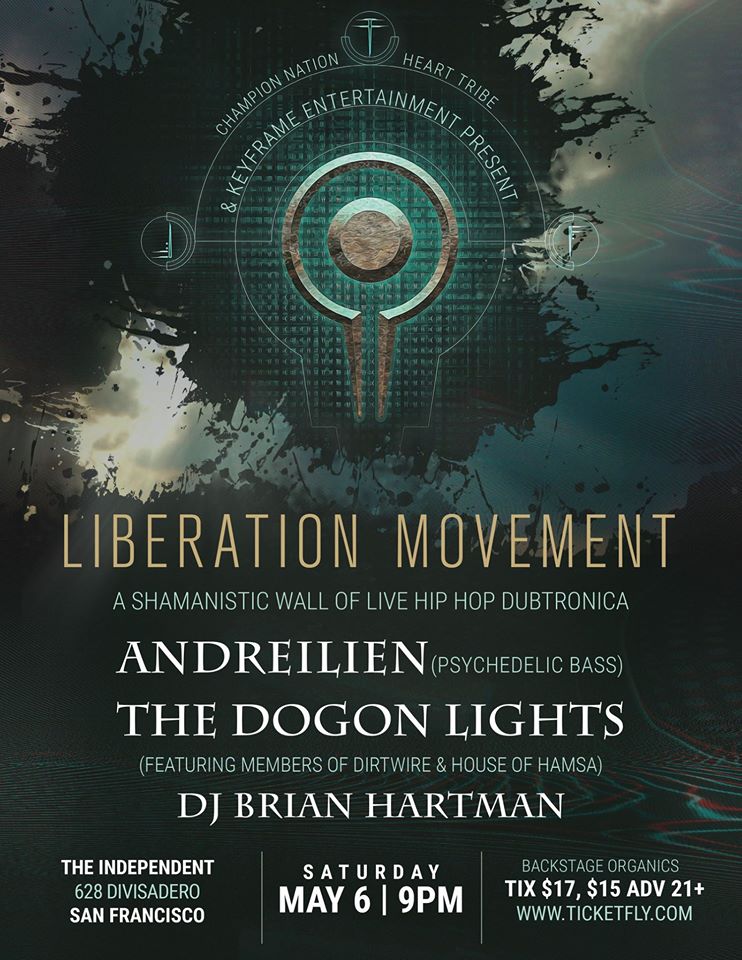 ---
MAY 13th, SAN FRANCISCO – LOCZIdesign & KEYFRAME PRESENT: SANCTUARY: A FUNraiser for San Francisco Design Week's Opening
LOCZIdesign – INNOVATION : INCLUSION: ACTIVISM: HEART: SANCTUARY
Come together to celebrate the many things that make this city great, get an exclusive look at what we're designing for SFDW's Opening Reception at Pier 27 in June, meet the artists and contribute to help make this vision possible.
The VISION: Transport the participant through a visual and sonic experience.
Proceeds go to fund the Opening Reception for SAN FRANCISCO DESIGN WEEK, June 14th, at Pier 27.
Featuring project collaborators HEAVY.IO, Props2c, Can Buyukberber, Rhonda Holberton, and Aimee Friberg.
With music by Mystik (Downtempo), Kuze (Tech House), VITAMINDEVO (Bass House), and Emanate (Techno)!
Get your tickets here and confirm your attendance on the Facebook event page.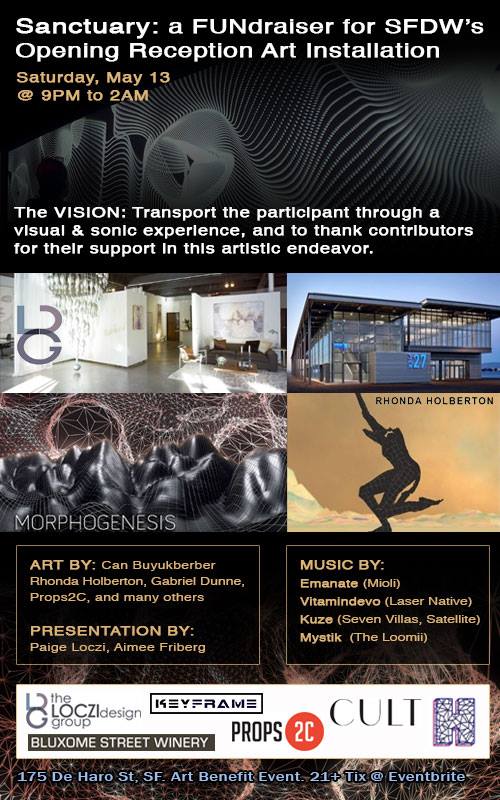 ---
INTERVIEW: Solipmission: An Initiation into Future Realities with Dadara
Keyframe caught up with Dadara to discuss his artistic roots, the role of Virtual Reality, the nature of reality and technology in his latest project Solipmission, and his crowdfunding campaign to bring his vision to life at Burning Man 2017!
Read the interview on Reality Sandwich.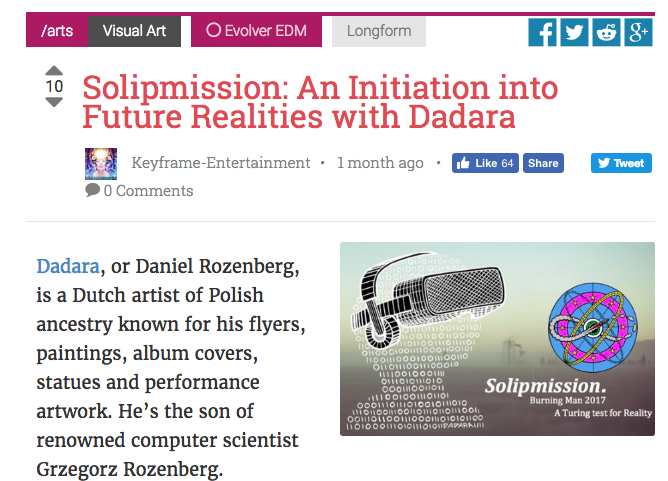 ---
Thank you for your continued support and we hope to see you at our events!
As always, feel free to share with us projects that inspire you so that we can we can post in our network. We strive to make this blog an avenue by and for the Transformational community.
If you have music mixes and memes that you'd like to have featured, send them to: Natacha .at. keyframe-entertainment.com
Connect with us on social media: