Malian Remixes
Keyframe is honored to have worked directly with Drizzly / Bootcamp records to bring you Malian's new "The Beat is Love" remixes! Now available on iTunes, Amazon, and more places below!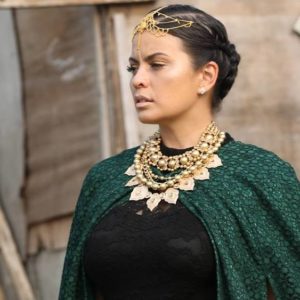 Malian has studied music in various parts of the world, including Hawaii and Spain. She plays the guitar, ukulele, and keyboard, while using her vocals to communicate cultural messages. She holds degrees in anthropology and fine arts, speaks Spanish, German, and English, and is a practicing Tibetan Buddhist. She is also the creator of the Mauli Ola Festival.
Currently, she lives in Ka`u, Hawai`i on her organic coffee farm, while creating culturally-centered music for a world tour and her first album.

About the remixers:
DIRTYHERTZ – Deep House, Tech House, Progressive House, Techno…. Genre labels make it easy to categorize music, but you can not label DIRTYHERTZ's sound. His techy deep house, bass rollin' electro, deep mental progressive, and head-banging techno push through genre barriers. And just as you can't label his music, there's no way to label DIRTY himself. DJ, producer, sound designer: DIRTYHERTZ is all of these and more.

DISSØLV was founded upon the idea that genres were meant to be transcended, and minds were meant to be dissølved. Our listeners ride through waves of hypnotic sounds; from global bass with ethno rhythms to tribal trap with gypsy violin.

REMIXES AVAILABLE ON:
iTunes: https://itunes.apple.com/us/album/the-beat-is-love-single/1355641107
Spotify: https://spoti.fi/2GB5Ohu
Amazon: https://www.amazon.com/Beat-Love-Malian/dp/B07B7LBGDP/
Deezer: https://bit.ly/2GImcbW
The 'THAT'S WHO YOU ARE' – Derek Ryan & Dandy Ryder Trance REMIXES are also now available on iTunes,
Amazon, Beatport and other outlets! Enjoy the teaser:
>