Keyframe Blog March 2017
Hello dear Keyframe supporters!
Please enjoy this month's featured music and our latest news!
Kai Altair has just released her latest remix album, "Shapeshifter". 100% of the proceeds from the featured single on the album, "Mama Ocean" (Desert Dwellers Remix), will be donated to the Coral Reef Alliance.
Alia & Imagika Om – "Madre" from Feminine Medicine Volume 1

---
MARCH 16TH, SAN FRANCISCO – ALIA AND KEYFRAME PRESENT: A Night of Feminine Medicine – Album Release Event!
On March 16th, ALIA and Keyframe will be hosting ALIA's Album release party at Home, Treasure Island.
Featuring sets from Feminine Medicine contributing artists: ALIA, Liquid Love Drops, Imagika Om, Heather Christie
With performances by: Serpent Sanctum, Aya Iwasaki, and Sonya Stewart.
For all info and to get tickets, VIEW THE EVENT ON Facebook.

---
REINHABITING THE VILLAGE PARTNERS: WHOLESALE OPPORTUNITIES!
As a thank you to our partners, we're pleased to offer 12 ReInhabiting the Village books at a discount, and add you to our Community Ambassadors page.
Please contact us to get you set up today!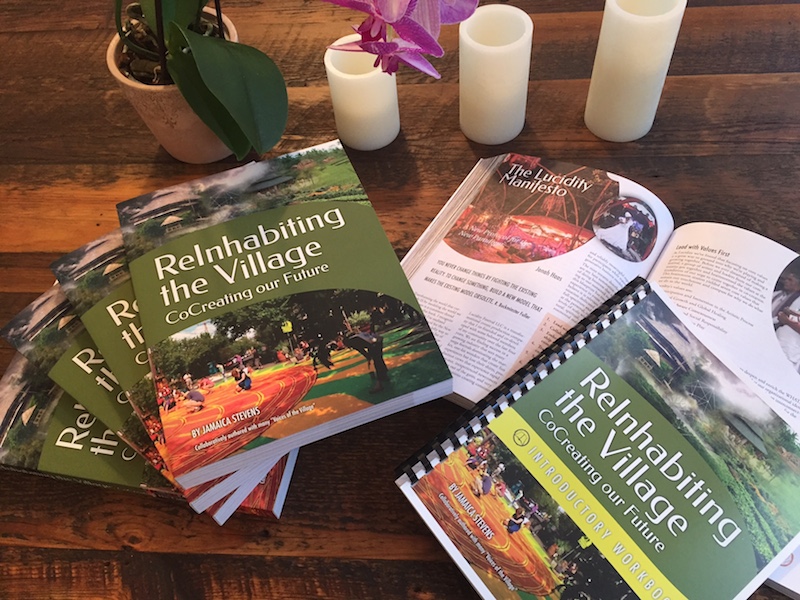 ---
Thanks for your support and being part of this change-making community!
If you're looking for some gift ideas, check out our store as we have some great products to choose from!
As always, feel free to share with us projects that inspire you so that we can we can post in our network. We strive to make this blog an avenue by and for the Transformational community.
If you have music mixes and memes that you'd like to have featured, send them to: Natacha .at. keyframe-entertainment.com
Connect with us on social media: