Keyframe Music
Keyframe Music is dedicated to unearthing emerging psychedelic-influenced music. Read more about our artist releases below, and visit individual page for more info, track previews and purchase.
1. Dissølv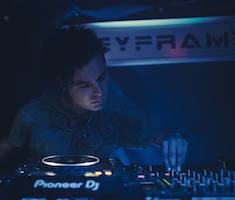 Keyframe released the Wildight (The Polish Ambassador & Ayla Nereo) "Lantern" Remix by Dissølv in 2016.
With Psychedelic Future Bass, deep organic Dubstep and live instrumentation, Dissølv brings its listeners into a state of awareness that will reignite their ancestral roots of dance, ultimately dissolving the mind, body and ego. Dissølv has been on an ever-evolving sonic journey since 2010, with early origins as a live electronic band opening for world-class artists like Shpongle and Infected Mushroom. He most recently performed at Wormhole Wednesday, Cosmic Convergence Festival, Serenity Gathering and Lucidity Festival 2016.
For more info and to listen to "Lantern" and other releases, go to the Dissølv page.
---
2. IAMEVE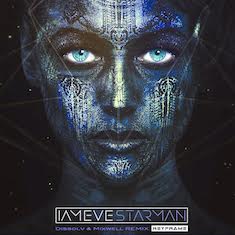 Keyframe is honored to have coordinated the Temple Bass and the Drum & Bass remixes to IAMEVE's "Starman." When introduced to "Starman," Keyframe CEO Julian Reyes instantly envisioned distinct remixes with Dissolv and Derek Ryan, music producers he's worked with in the past.
IAMEVE catapults us into another world with an unusual mix of sacred geometry and surrealism in a kaleidoscope of fantastical inspiration sparked by Geiger, Bowie, Kate Bush, and Lewis Carroll, to name a few. She is deeply committed to the age of the heroine and awakening the balance of masculine-feminine in the universe. The original "Starman" track features a mesmerizing video short where two soul mates are reunited in a multi-dimensional plane of existence.
For more info and to listen to the "Starman" remixes, go to the IAMEVE "Starman" Keyframe Remixes page.
---
3. The Wisdom of Shankara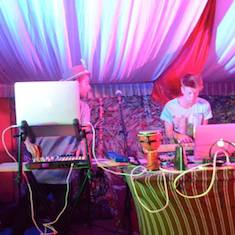 Keyframe-Entertainment released The Wisdom of Shankara album "Doors to the Digital Dimension" in 2015.
The Wisdom of Shankara (Brendan Evans and Elijah Wilson-Kelly) is an electronic music duo from Lyttelton, New Zealand on an exploration through the musical galaxy to discover the possibilities of sound. Collecting inspiration from the farthest reaches of the globe and condensing them into sonic vibrations and evolving entities, expect to hear a wide range of genres rolled together with hypnotic bass lines, ethnic melodies, deep tribal energy and psychedelic dub effects.
For more info and to listen to the "Doors to the Digital Dimension" release, go to The Wisdom of Shankara page.
---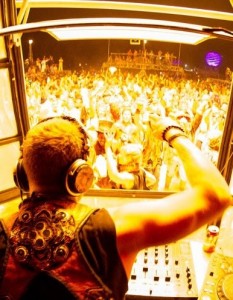 4. MetaTek
MetaTek is the creation of JB DeVries and exploring, creating, and sharing a deep range of textures in the world of techno music is his primary motivation.
Both a producer and DJ living in San Francisco, his performances have been regarded as having a full palate of intricate beats and driving enthusiasm. Developing this new creative direction in late 2014, MetaTek's mission is to keep you moving.
For more info and to listen to the tracks, go to the MetaTek page.
---
5. Derek Ryan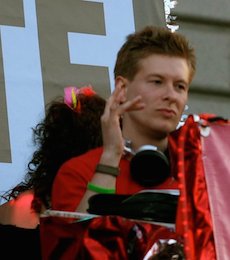 Derek has dedicated himself to bringing the raw emotional power of melodic dance music to dance floors and headphones worldwide. His music has taken him from the San Francisco Bay Area to Tokyo to Black Rock City and beyond, through DJ appearances and crafting cutting edge melodic dance sounds in original studio productions, remixes, and collaborations such as BluDream, Panic, and Aureal. Derek Ryan tracks have been rocking clubs worldwide in the crates of DJs such as Markus Schulz, Kaeno, Giuseppe Ottaviani, M.I.K.E, Suzy Solar, Mike Koglin, Above & Beyond, Tempo Giusto, Imag'in, Steve Anderson and more, and have been played on top radioshows/podcasts including Trance Around The World, Global Sound System, Global DJ Broadcast, SAME, Amadeus, In Love For Trance. Between rave-reviewed productions and live DJ sets described as "blissfully rippin", Derek continues to live true to his motto of delivering driving melodic beats to the masses.
For more info, go to the Derek Ryan page.
---
6. Trunkate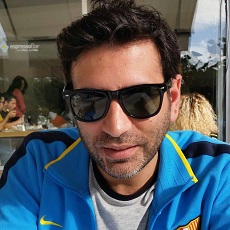 Keyframe released the Trunkate "Recycled Stones" EP in 2015.
Trunkate (Roy Madmoni) is a Psydub / Psychill DJ from Israel with a background in sound engineering and music production.
Trunkate's love of Dub and Reggae, as well as blending a variety of styles to create diverse tracks is apparent in his work; notably mixing old Goa style with new step style, in combination with acoustic instruments. Alternating between glitchy intensity and chill vibes, Trunkate takes audiences to otherwordly rides and intends to keep creating music that will inspire audiences around the world.
For more info and to listen to the "Recycled Stones" release, go to the Trunkate page.