KEYFRAME has been involved in Electronic Music Culture since the Acid House days and is deeply committed to advancements in VR. He has collaborated with the Ultra Music Festival and presented at Ozora, Lucidity, and Boom Festival. KEYFRAME is thrilled to share sonic gems uncovered over decades of exploration and loves to conjure unique mixes tailored to a festival's theme, audience, and atmosphere.
KEYFRAME conjures shamanic chill sounds that meld complexity & harmony. His Psychedelic Midtempo & Psychill mixes span a vast range of ancient cultures and weaves intentional memetic overtones. KEYFRAME has performed at Opulent Chill/Coda/Elsewhere (Burning Man), Lucidity Festival, Serenity Gathering, Red Marines Festival, Ozora Festival (Hungary), Anthropos (UK), Cosmic Convergence (Guatemala), Wis.DOME (L.A.), The Mushroom (Infinite Playa), IDEATE/Center Camp (BRCvr), and many Bay Area UG venues.
Soundcloud link – DJ Photos & Logo – Past Performances
Keyframe will be playing at this year's PSY-FI Festival in the Netherlands: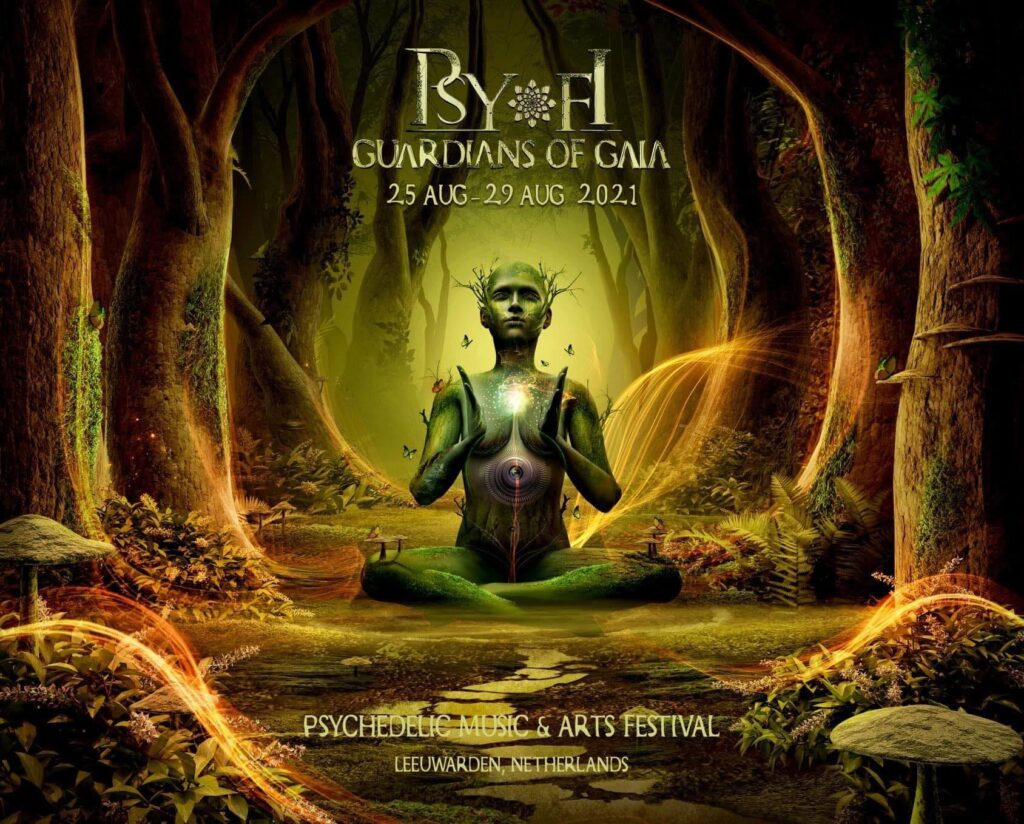 Exclusive KEYFRAME Timewheel mix with full track info: https://keyframe-entertainment.com/keyframe-timewheel-dj-mix/
KEYFRAME also hosts VR & music events and created a VR Burning Man resource guide.

~ In 2021, KEYFRAME is aiming to perform at Anthropos in the UK and Psy-Fi Guardians of Gaia in the Netherlands. Canada would be nice, working on it.
---
KEYFRAME is honored to have been invited to celebrate Perfect Stranger's birthday celebration Fedb. 2020 and have the opportunity to embody the Skesis persona  ~ Please enjoy programming here: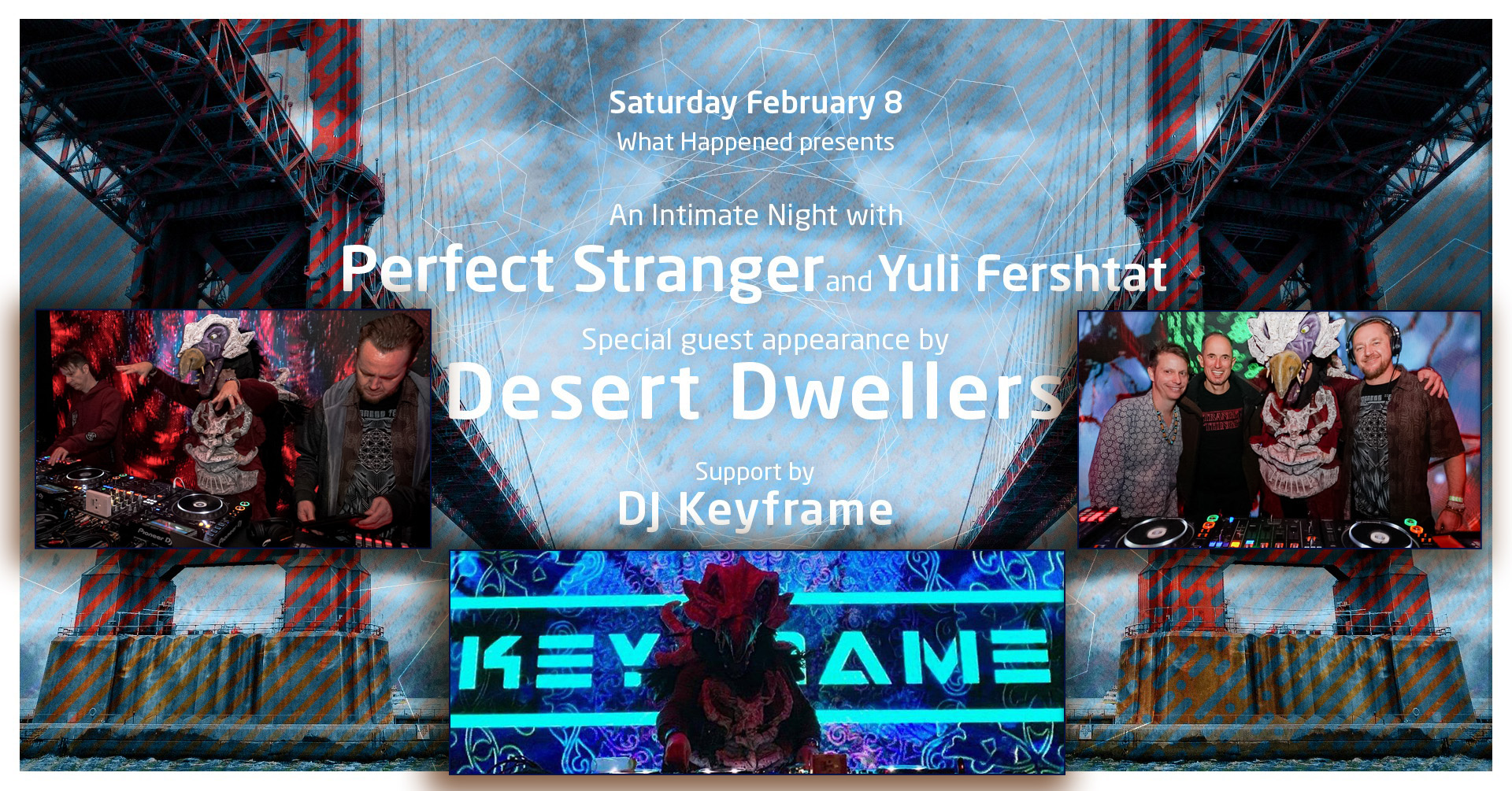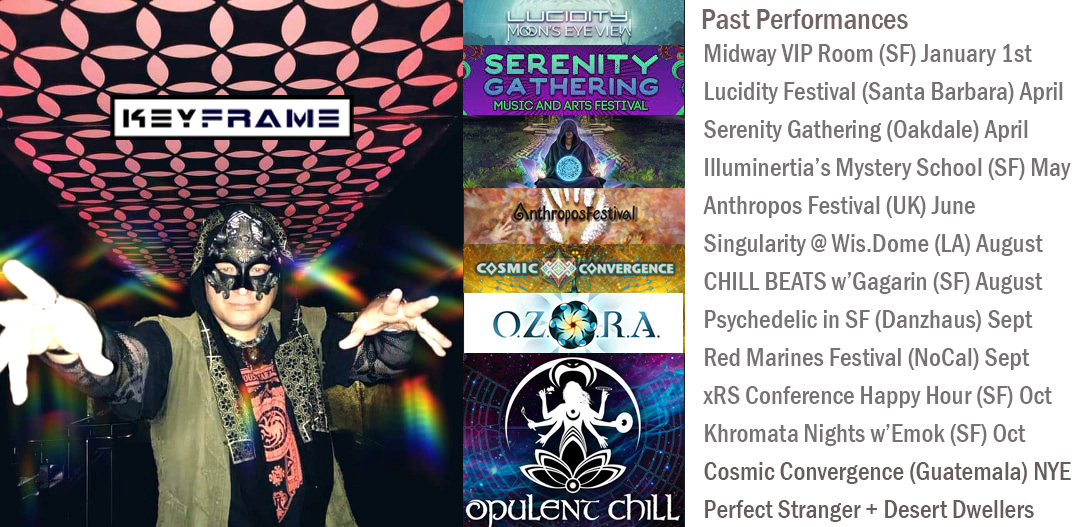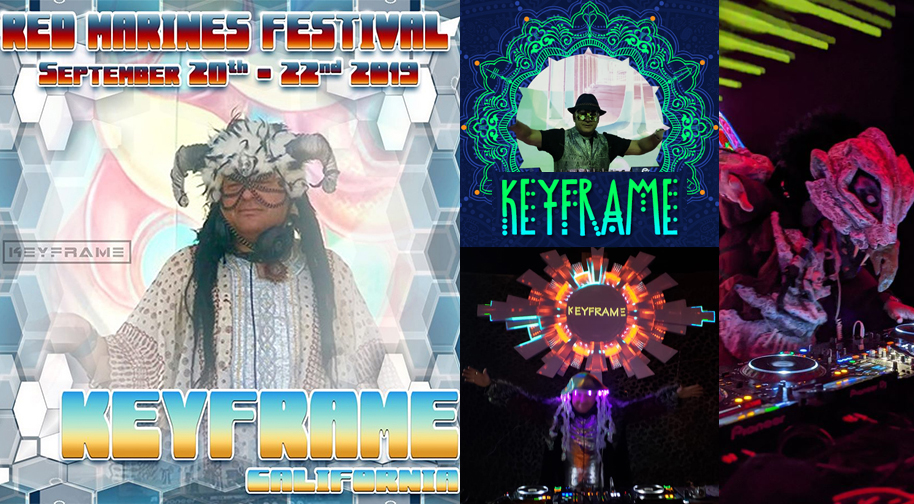 KEYFRAME executive produced Andrew Johner's "Electronic Awakening," a film that explores the spirituality of Electronic Dance Music. He is also the Executive Producer of Jeet-Kei's "The Bloom Series: A Journey Through Transformational Festivals Episode #3 and the Associate Producer of "The American Jungle".
KEYFRAME's remix of IAMEVE's "STARMAN" remix project has been featured on EDMtv and OneEDM.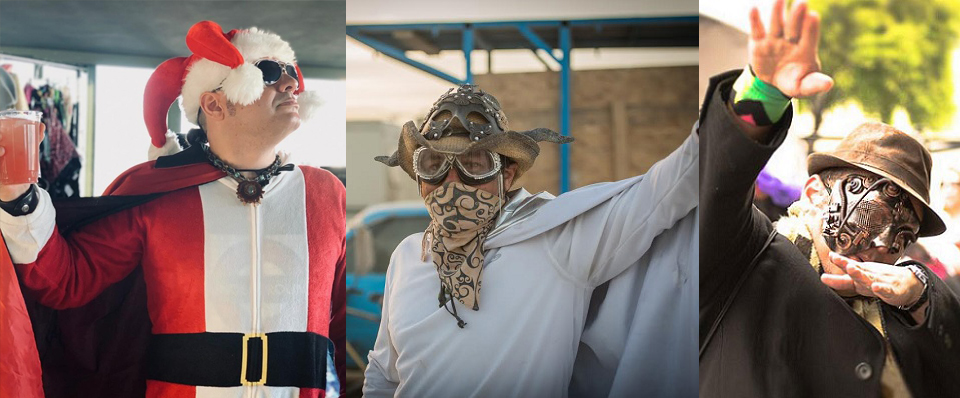 In summer 2018, KEYFRAME also attended Ozora festival, where he gave a presentation on how Artifacts of Festival Culture inspire transformation. He also screened the 'Amplify Her' film at BOOM Festival in Portugal, and is an active supporter of films on the culture (as well as the creator of the online film screening platform, Keyframe-Cinema).
KEYFRAME supported ReInhabiting the Village, a community book project co-created by an alliance of visionary partners sharing knowledge and resources to build resilient and interconnected communities working together towards a bright tomorrow. KEYFRAME is also on the Board of Directors of EMA. The Electronic Music Alliance (EMA) is the country's largest not-for-profit for people in the EDM culture, leveraging the power of our dance music community for positive social change.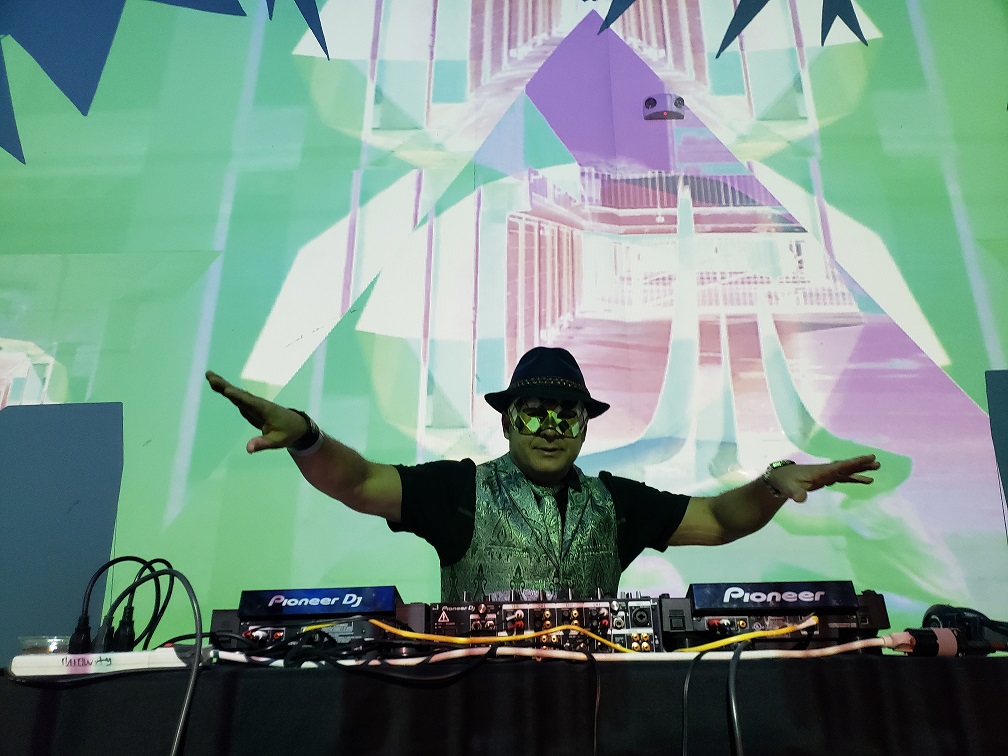 KEYFRAME was featured in TribeXR's DJ School – Viveport Developer Stories.
Tribe XR is an immersive VR application for aspiring and seasoned DJs. Play, learn and perform with our pro mix deck. Tribe XR features a fully functioning pro-style CDJ mix deck. Upload your own music and refine your own unique sound.
KEYFRAME puts TribeXR to the test!
KEYFRAME performing at Red Marines Festival 2019
To book KEYFRAME, please contact us!