Keyframe Blog September 2019
Hi Keyframers!
Enjoy this month's selected mixes and learn more about these exciting upcoming events: Psychedelic in San Francisco, Red Marines Festival, and xRS Week!
Let's kick it off with Dick Trevor's Psytrance OZORA mix and catch him on September 14th at Psychedelic In San Francisco!

And Jurek Przezdziecki aka Epi Centrum's Techno mix:

---
SEPTEMBER 14: Psychedelic In San Francisco ft. Dickster, Poli+! – SF, CA
Join us on Saturday Sept 14th 2019 at the iconic Ginger Bread Danzhaus in San Francisco to welcome Dick Trevor aka Dickster from the UK to present his full musical spectrum of mind mending mayhem! Joining us will also be Austin Matkin aka Poli / Thick As Thieves (with Paul Arnold) and DJ Aisha, and many more!
A modern take on the psychedelic happenings of yesteryear, "Psychedelic in San Francisco" combines the creativity of groovy people, world class music, art, and immersive environments in a playful and participatory context that will delight all your senses. Come dance, talk, laugh, and travel from dusk-til-dawn with like-minded souls at the iconic Gingerbread Danzhaus.
Main Room of Psychedelic Fullon Goa Trance [SF Psychedelic Collective] and Chill Out Lounge Parlour with Downtempo PsyChill Grooves hosted by yours truly!
GET YOUR TICKETS and confirm your attendance on Facebook!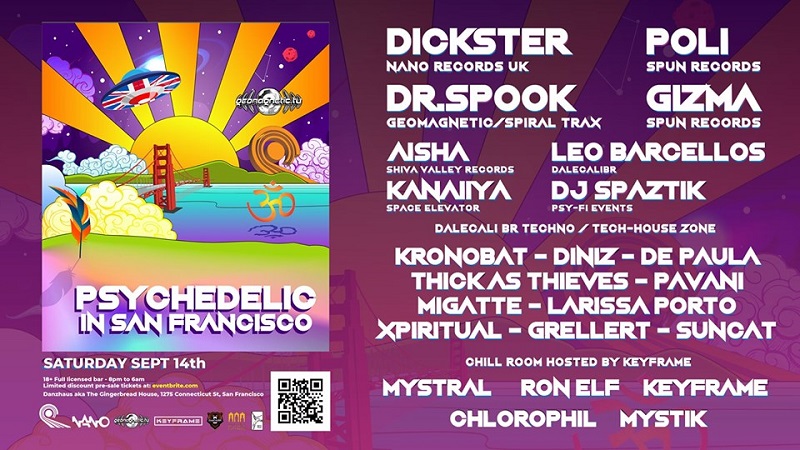 ---
SEPTEMBER 20-22: RED MARINES FESTIVAL 2019 @Sopiago Creek, CA
The 12th installment of the RED MARINES MUSIC FESTIVAL is returning to Northern California!
????LINEUP INCLUDES:????
SPECIAL GUEST (Sonic Loom Records) – First ever US appearance! AND: JAHBO (Parvati Records), GASPARD (Sangoma / Peak Records), PENTA (Auraquake Records), PERFECT STRANGER (Iboga Records), ACID BLACK (Boshke Beats Records), SHOVE (Old Skull), PARUS (Red Marines), OLOWANPI (Dropout Productions / Red Marines), XIPIL (Red Marines), GIZMA (Spun Records), and more artists & details TBA!
Keyframe is honored to be invited to play a set there this year! Get your tickets and confirm your attendance on Facebook!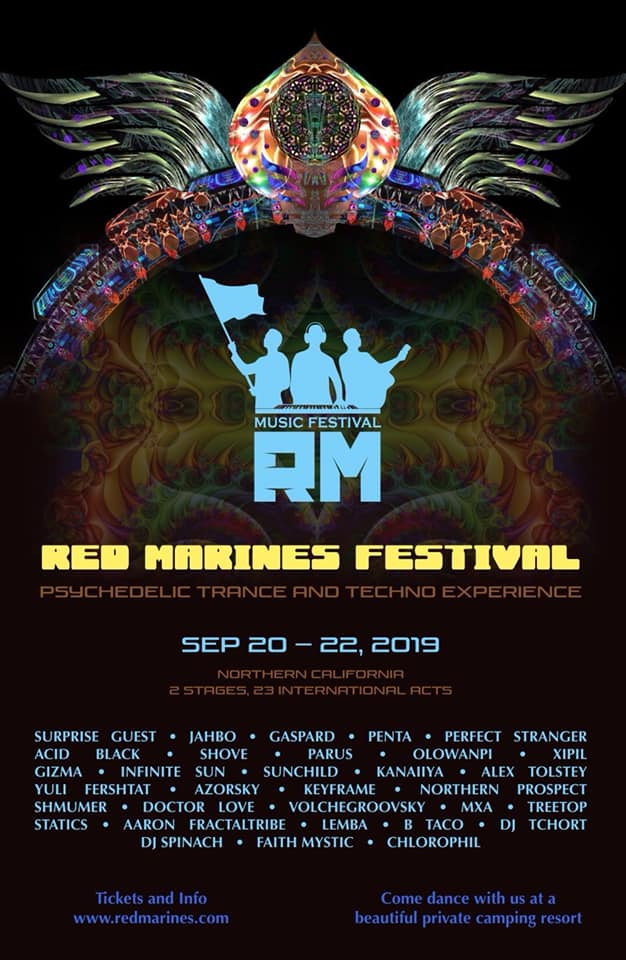 ---
OCTOBER 16-18: xRS Week 2019 @Hotel Kabuki, SF, CA
Since 2016, Greenlight Insights – the global leader in virtual and augmented reality market intelligence – has produced the annual xRS Week Conference, the most influential gathering of technology executives, corporate buyers, and investors in the virtual and augmented reality (xR) industry to facilitate thought-leadership and forge new business relationships.
xRS Week 2019 offers a range of focus areas like Technology & Strategy, the Experiential Enterprise, Immersive Healthcare, Media & Entertainment and Disruptive Innovation. Featured speakers include Greenlight Insights CEO Clifton Dawson, Maria Fernandez Guajardo, AR/VR Head of Enterprise at Facebook, and RealWear CEO Andy Lowery, to name a very few.
Get more info and tickets at: https://xrsweek.com/register/
We're honored to host the Happy Hour, October 16th, from 5-6pm. As Keyframe's 2nd edition of the convergence of Electronic Music Culture and XR Training, at this Happy Hour we will explore the intersection of both industries. More info and tickets at our Facebook event page.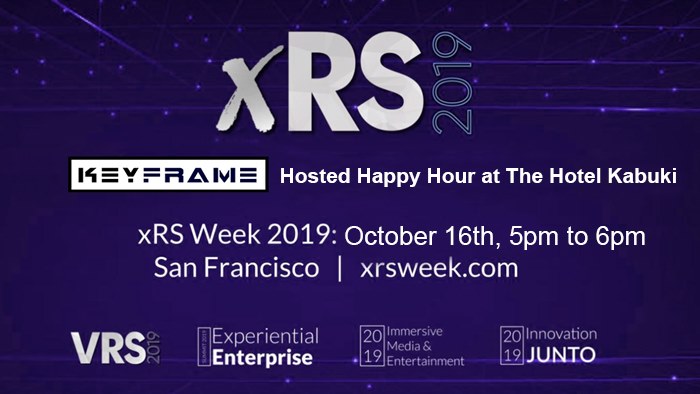 ---
As always, feel free to share with us projects that inspire you so that we can we can post in our network. We strive to make this blog an avenue by and for the Intentional community.
If you have music mixes and memes that you'd like to have featured on Evolver EDM, send them to: Natacha .at. keyframe-entertainment.com.
Connect with us on social media: