ReInhabiting the Village Ambassadors Network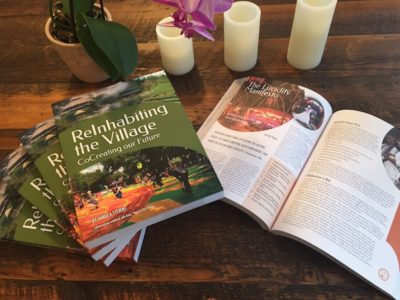 The ReInhabiting the Village journey continues with a growing list of dedicated Ambassadors around the world! We've created this page to connect all the supporters of the book and inform where you can purchase books from in your city. We would like to see communities, companies, and people connect to discuss the deep learning in this book. If you would like to become an ambassador, please contact us.
CORE VALUES: *Intergenerational *Regenerative *Holistic *Purposeful *Cultivation of Trust *Transparency *Personal Accountability *Proactive Participation *Stewardship *Ecocentric *Service *Access to Resources *Fostering Local Resilience *Cooperation *Life Affirming *Inclusivity *Living Economy *Appropriate Technology *Cultural Appreciation *Inclusion *Conscious Communication *Weaving Common Threads *Celebration *Shared Practices *Life Long Learning
List of Global Ambassadors:
To become an Community Ambassador and for more info, please visit: http://reinhabitingthevillage.com/resources/become-a-community-ambassador/.
Visioning the New World! Art by Jessica Perlstein