Keyframe Blog September 2018
Hello Keyframers!
Please enjoy this month's mixes and join us at 2 upcoming San Francisco events! We hope to see you there!
"The Being" is the first collaborative single release by Torkom Ji & Divasonic. The track features the voice and teaching of spiritual teacher/guru Rajneesh (also know as Osho), the pulsing, expansive soundscapes of Torkom Ji, and the ethereal voice and spiritually evocative songwriting of Lynda Arnold, aka Divasonic.

And here are some World vibes with House of Hamsa's Live at the Symbiosis Eclipse Festival 2018:

---
OCTOBER 17: KEYFRAME PRESENTS: ELECTRONIC DANCE MUSIC IN VR
On October 17th, Keyframe showcases the intersection of VR and Electronic Dance Music with talks, demos, immersive music experiences, performers, Live VR DJ, food truck, drinks, photobooth, and more! If you'd like to volunteer, please contact natacha@keyframe-entertainment.com.
We're honored to host these presenters:
**Nathan Burba of Survios / Electronauts – https://survios.com/electronauts/
Nathan is the Co-Founder and President at Survios, a virtual reality company headquartered in Los Angeles, California. The company develops virtual reality software and games including the titles Raw Data, Sprint Vector, Electronauts and Creed: Rise To Glory. It also operates Survios branded Virtual Reality Arcades and a worldwide VR software distribution network operating in 36 countries.
Since its inception in 2013, the company has raised over $54 million in venture funding led by Shasta Ventures, Lux Capital and Metro-Goldwyn-Mayer Studios. Before founding Survios, Nathan was the Director of Product Holodeck, a joint research effort between the Mixed Reality Lab and the Advanced Games program at the University of Southern California.
** Clarke Nordhauser (TheWaveVR) Chief Evangelist Officer – http://thewavevr.com
TheWaveVR is a platform for people who love music, enabling them to view, host, and socialize in shows world wide, anytime, anywhere. Known to most as video game DJ and remixer GRIMECRAFT, Clarke Nordhauser has operated within the music and games industry for over 5 years. Under a plume of poofy hair the former Harmonix artist turned international touring DJ fused a passion for music and games into a unique creative career. He has lent his artistic efforts to award winning AAA game studios such as Crystal Dynamics and Insomniac Games, as well as managed A&R for independent record label GameChops.
** [ EVENT HOST ] Fifer Garbesi (fifergarbesi.com) VR Producer / Director of the Virtual Rave – http://thevirtualrave.com/
Taking the viewer around the world to the best electronic music festivals and concerts. Come view ¡Viva la Evolución!, the 360 documentary exploring underground dance in Cuba that screened at Cannes NEXT, The World VR Forum, and Raindance or explore a myriad of festivals including Symbiosis, How Weird, Northern Nights, and Burning Man. https://medium.com/@Fifer/the-true-story-behind-viva-la-evoluci%C3%B3n-3b413f7a22c
** Tom Impallomeni is CEO and co-founder of Tribe XR, the Immersive Skills Training platform. – https://www.tribexr.com
Tom is a serial startup founder and operator, having built and co-founded startups including SuperAwesome, Tom is an advisor to startups including FireTech Camp (technology camps for kids & teens), Aflete (influencer marketing) and Pyramind (Music School). Tom is an expat Brit, living in the Bay Area and is fascinated by frontier technologies, especially Virtual and Augmented Reality and their practical applications.
Get your tickets and confirm your attendance on the Facebook event page!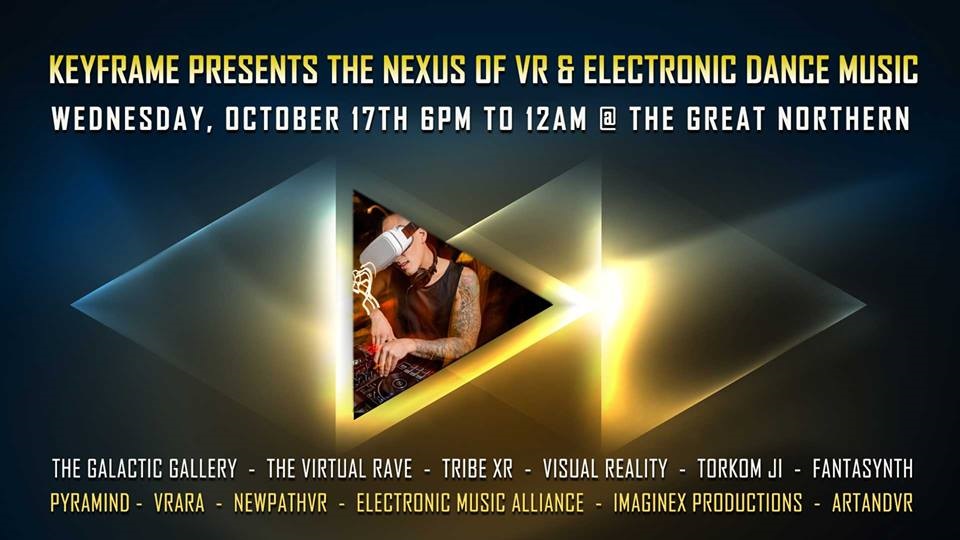 ---
SEPTEMBER 22: Pulse SF Presents – Psynickers Dark!
Keyframe will be hosting the back Techno Room at Psynickers Dark! PsyDub to Techno, featuring DJs:
U-SRD – https://soundcloud.com/usrd || Bairfro – https://soundcloud.com/djbairfro || Shane Fontane – https://soundcloud.com/shanefontane || Chlorophil – https://soundcloud.com/chlorophil || Keyframe – https://soundcloud.com/keyframe_entertainment
The event will also celebrate the birthdays of the two Pulse SF co-founders Mr. Chris Tobal and Psynthetic!!!
::::: FEATURING :::::
* JUSTINCASEBOY – (Parvati Records, TX) ** UPAVAS – (Sangoma Records, USA) ** XIPIL – (Red Marines, CA) ** DELI FI – (Pulse LA, CA) **VISUALS BY – (Samadhi Vision, CA) — with more TBA!
Get your tickets and confirm your attendance at the Facebook event page!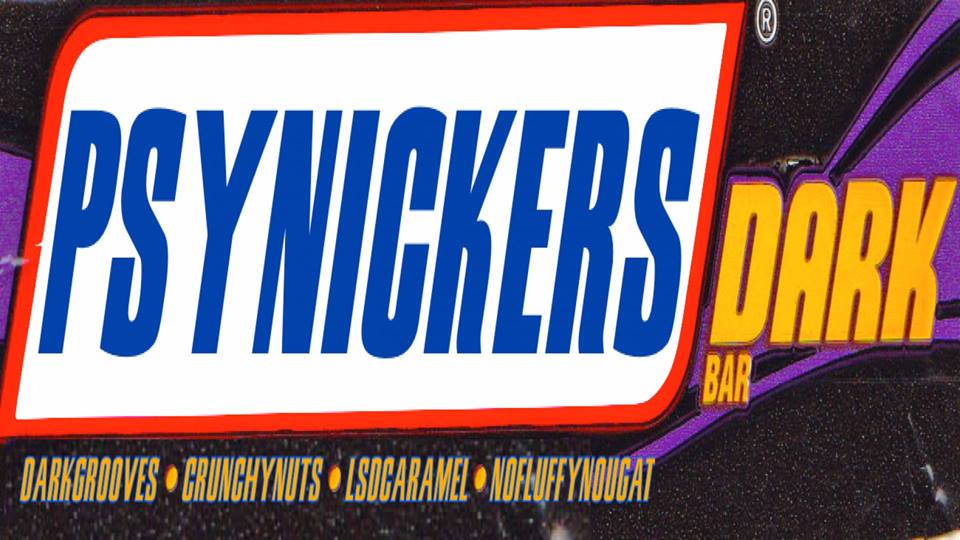 ---
As always, feel free to share with us projects that inspire you so that we can we can post in our network. We strive to make this blog an avenue by and for the Intentional community.
If you have music mixes and memes that you'd like to have featured on Evolver EDM, send them to: Natacha .at. keyframe-entertainment.com.
Connect with us on social media: